How Mister Sinister Can Be Key To The Future Of The X-Men Franchise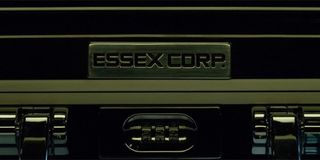 In recent years, the X-Men series has made great strides in its attempts to "be like Marvel." With Deadpool and Wolverine developments, there has been a stronger emphasis on solo movies, and audiences even got to see a special kind of crossover event film with X-Men: Days of Future Past. What remains lacking, however, is a greater sense of cohesion in the franchise, and reminders that the events we're seeing in the various blockbusters are all happening within the same cinematic universe.
The good news is that if the X-Men movies want to change this in the near future, a very elegant solution is at hand -- and it was teased in the post-credits scene of X-Men: Apocalypse. There is a way for the franchise to not only create a stronger continuity, but simultaneously do something completely different from every other superhero series -- and all it requires is the proper introduction and application of a fan-favorite villain from the comics: Mister Sinister.
Also known as Nathaniel Essex, Mister Sinister is one of the most powerful foes that the X-Men regularly face off against in the comics, outfitted with incredible powers ranging from mind control to regeneration to shape-shifting. Perhaps his greatest ability, however, is control over his entire cell structure, making him essentially immortal. It's this element of the character that could be key to the future of the X-Men franchise, as one of the best things that the series could do moving forward would be to feature Sinister as the central villain in multiple upcoming projects set in different eras -- including the future-set Wolverine 3, the X-Men: Apocalypse sequel taking place in the 1990s, the modern era Deadpool 2, Gambit, The New Mutants, and X-Force. This would serve to not only unify the temporally disparate features, but also create a large-scale comic book movie narrative unlike anything audiences have ever seen - potentially leading to a showdown that would feature heroes from every chapter joining together for an ultimate showdown against the genetics-obsessed supervillain.
Within this plan, the most obvious concern would be audiences eventually growing tired of seeing the same antagonist repeatedly (as we've seen with Magneto) - but a big reason why it would work is because of the inherent variety that comes with Sinister existing in different eras and fighting different opponents. The character is a genetics-obsessed scientist living in a world of miraculous mutations and rapidly evolving technologies, and between cloning, unholy experimentation, and study of gene traits shared between generations, filmmakers could have a large number of narrative options to choose from featuring Sinister within the context of each project. Furthermore, each new film would be an opportunity to flesh out the characterization of Nathaniel Essex and build upon what audiences know and expect from him. Given this room to grow, if performed with the right balance of charisma and malevolence, the devilish human mutate could easily become the X-Men franchise's equivalent of Tom Hiddleston's Loki in the Marvel Cinematic Universe.
There is also something to be said for the way in which a full series of Mister Sinister films would effectively define a "Phase" of the X-Men movies -- which is something that 20th Century Fox is surely thinking about right now. This is because franchise recently wrapped up its second full trilogy with X-Men: First Class, Days of Future Past, and Apocalypse, and in the same way those blockbusters were grouped by the presence of certain actors and characters, the upcoming slate could be connected by a shared antagonist. To once again draw a comparison to the MCU, the use of this kind of compartmentalization is big when it comes to illustrating that there is a larger plan in place for the direction of the series, and considering things look completely scattershot right now, that's something the X-Men could use.
With the untitled Wolverine 3 being the only upcoming X-Men project with a release date right now, the franchise appears to be currently structure-less and in need of direction -- but that's an issue that they should rest on the shoulders of Mister Sinister. It could change the image of the franchise and bring something unique to the table, but perhaps most importantly, it could lead to a tremendous slate of blockbusters.
Your Daily Blend of Entertainment News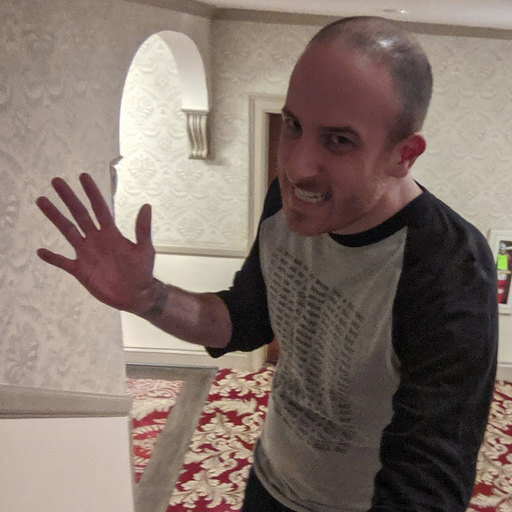 Assistant Managing Editor
NJ native who calls LA home and lives in a Dreamatorium. A decade-plus CinemaBlend veteran who is endlessly enthusiastic about the career he's dreamt of since seventh grade.