50 Movies Netflix Will Now Let You Download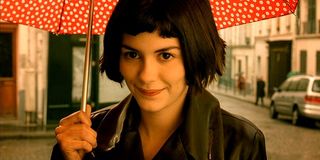 Fed up of only being able to watch Netflix when you've got a good Wifi connection? Well the streaming website has decided to cut out the middle-man, because you're now able to download some of their content and then watch them when you're offline, and it doesn't cost you any extra, either.
While this feature isn't available for every movie or TV show in the streaming service's library, Netflix has got a rather impressive selection of films that will now be just the click of a button away from you. To help you out, we here at CinemaBlend have compiled a terrific, eclectic list of 50 movies currently available on Netflix to get you started. These are not all the movies you can download right now, just a selection of 50 to get your started. You can peruse them below, and start downloading ASAP:
That's a pretty top notch list if I do say so myself. You've got a fine selection of bona-fide classics in there that will instantly impress any gal or guy that looks over your shoulder to see what you're watching. I mean, the likes of Trainspotting, Swingers, Pulp Fiction, No Country For Old Men, Jaws, Dazed And Confused, and Amelie are immediate conversation starters.
If you're not looking to subtly show-off your wide and diverse cinematic tastes, though, there's also plenty of guilty pleasures above that are perfect for enjoyably wilting away the hours while you're on a plane. There's Sixteen Candles, Paddington, Love, Actually, Bring It On, America's Sweethearts, and 13 Going On Thirty, each of which will make you laugh and even weep a little, while you won't mind having a quick snooze through them, too. So start downloading! This is an exciting new change for Netflix, and one we think will start benefitting users instantly.
This now means that you're able to keep on Netflixing on your computer, phones, and tablets while you're on a plane or during class. Actually, you definitely shouldn't do it during the latter, but you get what I mean. All you need to do to download these films is click a designated button on the details page for a film, which will then allow you to view it later at your own convenience, and without the internet. Game changer!
Your Daily Blend of Entertainment News