One Thing To Expect From Each Guardian In Guardians Of The Galaxy Vol. 2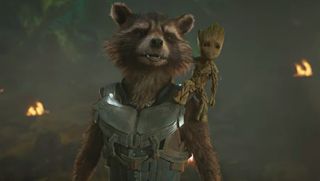 How do you handle success?
It's a question that will swirl around James Gunn's Guardians of the Galaxy Vol. 2, on two important levels. The film, itself, has to find a way to step out of the massive shadow cast by the first film, a critical and financial sensation that far out-performed expectations and raised the bar for what Marvel Studios could do with less-than-mainstream characters. But the plot of Guardians of the Galaxy Vol. 2 will also address how a team handles success, as Star-Lord (Chris Pratt), Gamora (Zoe Saldana) and their misfit team will learn how the galaxy views them after they triumphed over Ronan (Lee Pace) and the forces of Thanos.
While visiting the set of Guardians of the Galaxy Vol. 2, the fifteenth chapter in the expanding Marvel Cinematic Universe, Marvel Studios President Kevin Feige talked with us about how the events of the first film shape the team dynamic at the start of the sequel. He said:
With the sequel taking place shortly after the culmination of the first Guardians of the Galaxy movie, our heroes haven't had all that much time to grow. But we spent our day on the Atlanta set of James Gunn's Guardians of the Galaxy Vol. 2 trying to soak up as much information as we could about each member of the team, and here are the key things we learned:
Peter Quill Might Be More Of An Asshole
Humility wasn't Star-Lord's strongest character trait. Part of the reason why audiences embraced Chris Pratt's turn as Peter Quill in the original Guardians of the Galaxy was because his cocky attitude and inflated ego gave his humor a welcome edge. Don't look for that to slow down now that Quill has saved the day, at least once. Says Feige:
But Star-Lord's ego -- pun, intended -- isn't going to get so inflated that he loses sight of the role that he has inherited at the end of the first movie. Chris Pratt spoke with us on the set of Guardians of the Galaxy Vol. 2, and explained:
How do the rest of his teammates feel? Read on to find out.
Gamora Will Have A Bit Of A Softer Side... Sort Of
Don't be so quick to pigeonhole Gamora as the Mother Hen of this dysfunctional family, even if her OCD -- self-diagnosed by leading lady Zoe Saldana -- makes her a natural fit to keep everyone in line. While speaking with Saldana on set, she told us that the reason she was excited to dig back into Gamora is because James Gunn allows her to explore the emotional aspect of the relationship she has with her estranged sister, Nebula (played by Karen Gillan). Saldana said:
That doesn't mean important elements of Gamora's character are going to change all that much. Every den needs a mother, and Saldana says that, by nature, Gamora has to soften up her assassin side and adopt that role:
Speaking of things not changing too drastically, let's talk about Drax next.
Drax Will Maintain His Laser Focus On Thanos
We know, from viewing the first movie, that Drax has more layers than just his brutish warrior façade. And we fully expect Dave Bautista to be able to explore new elements of the character. James Gunn was telling us that Drax will steal most of the show in Guardians of the Galaxy Vol. 2, and that the actor has been crushing it with his comedy. But Bautista waved that aside when we spoke with him, and informed us this about Drax:
Will that revenge START to come in this Guardians sequel? Will Drax get ever closer to the purple menace with a hunger for Infinity Stones? Bautista hesitates when we ask, explaining:
OK, fine. Let's discuss two members that we CAN talk about.
Rocket Will Find A New Role On The Team
James Gunn loves writing for Rocket Raccoon. The director told us on the set that he personally identifies with Rocket, and takes special pride in crafting his material. Because we didn't get any time with Bradley Cooper, who wasn't on the set while they were filming the scenes we witnessed, we will rely on Gunn's interpretation of the strides his beloved, armed raccoon will be making in Guardians of the Galaxy Vol. 2. Gunn says:
That's the thing about outsiders. They tend to like being outsiders! Rocket Raccoon wasn't a team player when Star-Lord recruited him on a mission for the first Guardians of the Galaxy. And even though he was instrumental in stopping Ronan, Rocket likely just wants to be left alone. If any member of the team can convince him to stay, to give him a real reason to want to be a Guardian, we're betting it's our last character to catch up on.
Baby Groot Is A Baby In Name Only
Without question, the breakout star of the Guardians of the Galaxy Vol. 2 marketing material has been Baby Groot, the "evolution" of the potted-plant Groot that we saw in the mid-credits of the final movie. James Gunn cooked up the idea of stunting Groot's growth while he was conceiving his sequel, so while we were on the set, we pressed him and Feige on what type of hero Groot can be when he's only a few inches tall. Feige made it clear that Baby Groot isn't your normal infant, stating:
James Gunn elaborated that Groot's size is deceptive, saying:
Smart or not, he's coming across as the scene-stealer in all of the Guardians promotion, and we don't expect that to slow down any time soon as we get closer to this movie's release. Guardians of the Galaxy Vol. 2 will be in theaters on May 5. For more information on all of the Upcoming Marvel Movies, click that text.
Your Daily Blend of Entertainment News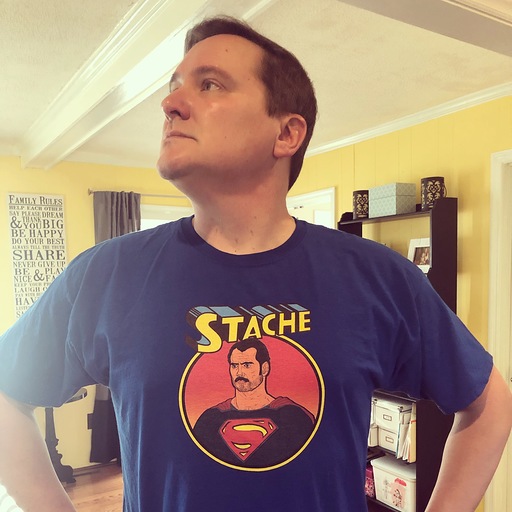 Sean O'Connell is a journalist and CinemaBlend's Managing Editor. Sean created ReelBlend, which he proudly cohosts with Jake Hamilton and Kevin McCarthy. And he's the author of RELEASE THE SNYDER CUT, the Spider-Man history book WITH GREAT POWER, and an upcoming book about Bruce Willis.