The Two Spider-Man Villains Tom Holland Really Wants To Fight In Spider-Man 2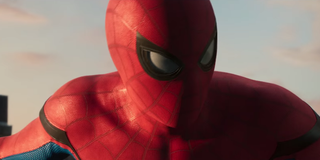 Now that Tom Holland's Spider-Man has teamed up with other superheroes thanks to his participation in Captain America: Civil War, the time has come for him to fight a proper super villain. That will happen this summer in Spider-Man: Homecoming when Peter Parker goes up against Adrian Tomes, a.k.a. The Vulture, and his crew, whose members include The Tinkerer and The Shocker. Even though we don't know how the conflict will end, Spider-Man: Homecoming 2 has already been green-lit. So he's guaranteed to battle another enhanced foe, and Holland already has two candidates in mind: Doctor Octopus and Venom. Holland said:
Tom Holland named Doctor Octopus and Venom as his top villain candidates for Spider-Man: Homecoming 2 to our own Sean O'Connell and other reporters at the Spider-Man: Homecoming Atlanta set visit. Since the Web-Slinger's MCU sequel won't arrive until 2019, fans have a long wait ahead to learn who the next Spidey villain is. Nevertheless, these two are among Spider-Man's most prominent adversaries.
Doctor Octopus was the third super villain Spider-Man fought in the comics, and besides numerous appearances in animated shows and video games, he was played by Alfred Molina in 2004's Spider-Man 2. Doctor Octopus' arms were also seen in OsCorp during The Amazing Spider-Man 2, and had the Sinister Six spinoff happened as planned, he would have been one of its members. While Venom didn't make his comics debut until 1988 (the symbiote first appeared four years earlier as "the alien costume"), he quickly rose to popularity. Like Doc Ock, he's made a lot of appearances in other media, including being played by Topher Grace in Spider-Man 3.
As for the actual chances of either of these antagonists being used in Spider-Man: Homecoming 2, Venom is unlikely to be considered. Sony has a Venom movie in development that aiming for an R-rating and will not be connected to Tom Holland's Spider-Man or any of the Marvel Cinematic Universe. Doctor Octopus stands a better chance of being brought back to the big screen, but judging by Spider-Man: Homecoming's use of Vulture, Tinkerer and Shocker, there's a good chance they'll want to keep introducing villains who haven't been used in live action yet rather than re-explore ones who've already had their time in the cinematic spotlight. Fortunately, Spider-Man has one of the biggest rogues galleries in comic book history, and there are a lot of characters who still haven't been pitted against the Webbed Wonder in movies, like Mysterio, Kraven the Hunter and The Scorpion.
Whoever the MCU's Peter Parker ends up facing for his second solo adventure, that conflict will unfold when Spider-Man: Homecoming 2 is released on July 5, 2019, while its predecessor will swing into theaters later this year on July 7.
Connoisseur of Marvel, DC, Star Wars, John Wick, MonsterVerse and Doctor Who lore. He's aware he looks like Harry Potter and Clark Kent.
Your Daily Blend of Entertainment News
Thank you for signing up to CinemaBlend. You will receive a verification email shortly.
There was a problem. Please refresh the page and try again.