Kathryn Bigelow's Detroit Trailer Tells The Story Of The 1967 Riot, Looks Incredible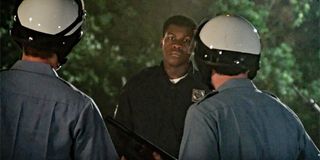 We're currently living in a time that is rather great for movie trailers. Recent months have seen big and exciting trailers for big budget movies like Transformers 5, Pirates of the Caribbean 5, Wonder Woman and most recently Thor: Ragnarok. Today is bringing us Kathryn Bigelow's first trailer for Detroit, a movie that will take a look at the 1967 riot in the eponymous city, as well as the people living within the city itself during tumultuous times. The full trailer is sharp, intense and affecting. Give it a watch.
The new trailer for Detroit tends to highlight the intense state of affairs during the Detroit riot. In the new footage, there are police streaming in, as well as paratroopers and more. Chaos on the streets is rampant. There's a heightened state of alert, and even jokes about coffee and sugar take an insidious tone. Chaos is really the key word in the trailer, and if Bigelow's past projects are any indication, Detroit should be riveting.
Kathryn Bigelow has been in the business for a long time, but has earned a lot of critical acclaim for real life stories-turned-movies with The Hurt Locker and Zero Dark Thirty. It's been five years since the latter film was released, and Detroit will be her next film, at least following a couple of shorts she produced more recently.
Detroit has been coming together for a while now, and casting was cemented this past fall when Star Wars: The Force Awakens' John Boyega, John Krasinkski, Will Poulter Anthony Mackie, Ben O'Toole, and Straight Outta Compton's Jason Mitchell, among others, were added to the lineup. At the time, Kathryn Bigelow was targeting a 2017 release date for Detroit, meaning the film would mark 50 years since the riot first happened in the Michigan city.
The movie is now set to be released on August 4, which means we have a long summer and probably 3-4 more trailers to sit through before we finally get to take a real look at Detroit. On the bright side, this movie looks good, and may well be worth the wait, which is great news, especially for Will Poulter, who is better than The Maze Runner and Chronicle of Narnia movies he is most known for. Hey, we can't all be plucked from obscurity and thrown into a Star Wars movie...
While we wait there are a ton of cool summer movies coming up. Be sure to look into those and bookmark what dates you need to head to the theater with our 2017 movie schedule.
Reality TV fan with a pinch of Disney fairy dust thrown in. Theme park junkie. If you've created a rom-com I've probably watched it.
Your Daily Blend of Entertainment News
Thank you for signing up to CinemaBlend. You will receive a verification email shortly.
There was a problem. Please refresh the page and try again.