New DVD Releases: When To Buy The Latest Movies In May 2017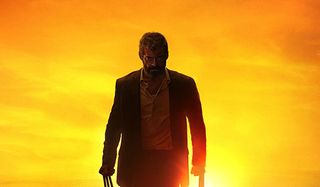 May is a great month to get out of doors as the weather is changing and warming up. It's a less big month in terms of movie releases, as most of this winter's Award nominees have already been released onto Blu-ray and Digital and we're in the lull before this spring and summer's biggest movies hit homes. The good news? No month is devoid of new releases, so if you are looking for some jewels to add to your collection, there's plenty of fun stuff coming out. This month, keep your eyes peeled for Logan, the R-rated ending chapter to the Wolverine-oriented flicks. In addition, the latest season of Suits and more are out, and feel free to peruse a ton of additional releases, below.
Per usual, if you are looking for what came out in April--including big releases like Rogue One: A Star Wars Story (opens in new tab), we have you covered. The early Digital releases column is also only for early stuff. All other Digital releases are typically the same day as Blu-ray and DVD releases.
Rings Blu-ray Review
It had been over a decade since the world had seen a movie in The Ring franchise when Paramount decided to make Rings, hiring F. Javier Gutierrez to direct and signing on The Big Bang Theory's Johnny Galecki and Daredevil's Vincent D'Onofrio to star. Reviews have not been super kind to this movie, but it's a fine enough retread of the basic premise of the Samara storyline, and fans of the original two movies might find enough to like here to enjoy watching it at least once. If you did love the movie, Paramount Home Media Distribution went all out with this release, giving fans not only the standard DVD and Digital copy along with the Blu-ray but also giving purchasers a "bonus" Digital copy of both The Ring and The Ring 2. Extras are fine enough, with a scary scenes feature and deleted as well as alternate scenes, but the real thrill might be to own all three movies if the first two aren't in your collection already, or if you don't have Digital copies of the original films. Order you own copy of Rings over at Amazon. (opens in new tab)
Tuesday, May 2 Blu-ray And DVD Releases
A Dog's Purpose
Rings
The Resurrection Of Gavin Stone
Saturday Night Fever Director's Cut Blu-ray
3:10 To Yuma 4K
The 4400: The Complete Series DVD
Tunnel DVD
The Free Man DVD
Unleashing Mr. Darcy
The Last Ship: The Complete Third Season
The Comedian (DVD)
The Salesman
Mindgamers
I Am Not Your Negro
Tunnel (DVD)
Tuesday, May 2 Early Digital Releases
Big Little Lies (May 1)
The Space Between Us
Resident Evil: The Final Chapter
XXX: Return Of Xander Cage
Wonder Woman (iTunes commemorative edition)
Black Sails: Season 4 (May 1)
Tuesday, May 9 Blu-ray And DVD Releases
Fifty Shades Darker
Inside Amy Schumer: Season 4
Divorce: The Complete First Season
Shark Wee: Shark 'N' Awe Collection DVD
Orange Is The New Black Season Four
A Fantastic Fear Of Everything
Tuesday, May 9 Early Digital Releases
The Great Wall
Life as A Zucchini
Max 2: The White House
The Space Between Us Blu-ray Review
The Space Between Us is one of a slew of movies about a person who is out of his or her depth in the outside world. In the case of Peter Chelsom's movie, a young man named Gardner (Asa Butterfield) has lived his life on Mars, but following a complex surgery, decides to check out Earth for the first time, meeting a lovely young woman, Tulsa (Britt Robertson), and testing the adult figures in his life, Nathanial (Gary Oldman) and Kendra (Carla Gugino), along the way. The movie is charming in parts and engaging in others. Although, it won't be taking home any prizes for best writing or acting, it does try to get science-y aspects like gravity differences right, and it's certainly a breezy movie for an afternoon watch on a Sunday or a day it is raining. Universal Studios Home Entertainment's Blu-ray set comes with the typical additional DVD and Digital copies. Extras are fairly basic---deleted scenes and the like---but one of those gives us the full speech about Mars from Gary Oldman's character. Additionally, an alternate ending gives us a different take on the ending, although it's not super dissimilar to what we got with the movie. You can order your own copy of the flick today (opens in new tab).
Tuesday, May 16 Blu-ray And DVD Releases
The Space Between Us
Resident Evil: The Final Chapter
Between Us
Extortion (DVD)
Tuesday, May 16 Early Digital Releases
Logan
Before I Fall
Fist Fight
The Shack
The Last Word
Get Out Blu-ray
This week on Blu-ray we have Get Out, Jordan Peele's directorial debut and his first foray into horror after being known for comedy for many years. Get Out's timely story about class and race brought in a nice sum at the box office, making Peele the first African American Director to cross the $200 million mark, and it's easy to see why. Get Out at first seems to be the awkward story of Rose (Allison Williams) and Chris (Daniel Kaluuya) navigating an interracial relationship for the first time, but things eventually turn rather nefarious and there are plenty of twists and turns in the plot. Universal Pictures Home Entertainment's set comes with a few cool extras, including the highly discussed Alternate Ending (which we've discussed in more detail). A Digital and DVD copy of the flick are also available with the Blu-ray set, which you can order today (opens in new tab).
Tuesday, May 23 Blu-ray And DVD Releases
Logan
Get Out
The Great Wall
My Life as a Zucchini
Call The Midwife: Season 6
I Am Heath Ledger
Outsiders: Season 2
Max 2: White House
Tuesday, May 23 Early Digital Releases
John Wick 2
Tuesday, May 30 Blu-ray And DVD Releases
Fist Fight
Suits: Season 6
Major Crimes: The Complete Fifth Season
Before I Fall
Collide
The Shack
Amazing Race & Top Chef superfan with a pinch of Disney fairy dust thrown in. Theme park junkie. If you've created a rom-com I've probably watched it.
Your Daily Blend of Entertainment News
Thank you for signing up to CinemaBlend. You will receive a verification email shortly.
There was a problem. Please refresh the page and try again.