Will A New Wolverine Ever Get Cast? Here's What The Producer Said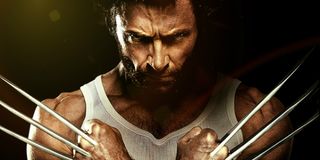 Warning: There are SPOILERS ahead for Logan. So if you've not seen the film yet, then you probably shouldn't read ahead.
Admit it, it's impossible to imagine anyone other than Hugh Jackman playing Wolverine on the big-screen. But after appearing as the superhero nine times over 17 years, the time finally came for us to say goodbye to him as the character with Logan. From the sound of things, those closest to the character of Wolverine and the X-Men films are still mourning his departure, because producer Hutch Parker has now admitted that it's still too early to consider replacing Hugh Jackman. However, he made it perfectly clear that if the right story presented itself, they would probably start to be convinced. After recently being asked about the future for Wolverine, Hutch Parker responded,
Sounds about right. Hutch Parker actually made this admission to me on Thursday afternoon when I spoke about all things X-Men with The Wolverine, Days Of Future Past, Apocalypse, Logan, and Dark Phoenix producer. Of course, it's going to be tricky for the X-Men franchise to either flourish without the presence of Wolverine, or to try and bring the mutant back into the fold without Hugh Jackman. I mean, just imagine trying to step into the humungous void that the Australian has left behind as the character, especially when you consider just how superb his farewell actually was. In fact, everything about his farewell scene, from Dafne Keen's performance as X-23 to Jackman's work as Wolverine and not forgetting James Mangold's direction, was handled so superbly that the director himself recently insisted to me that the character's death actually made for a happy ending.
You can appreciate Hugh Jackman's farewell as Logan in a whole new form, as Logan Noir, which presents the film in black and white, is available to watch on all of its home entertainment releases. You can check out just how pristine Logan Noir looks by watching the trailer for the film in this style below.
Beautiful. Just beautiful. Logan is now available on Digital HD, while it will be on Blu-ray, DVD and 4K Ultra HD on May 23rd.
Your Daily Blend of Entertainment News