James Gunn Reportedly Even Wrote Dialogue For Avengers: Infinity War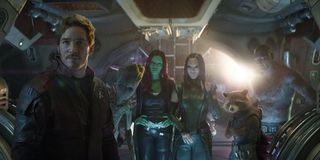 Although the first two Guardians of the Galaxy movies had loose connections to the rest of the Marvel Cinematic Universe, for the most part, these stories were self-contained and could be enjoyed without having seen any other MCU entires. However, later this month we'll finally see Star-Lord, Gamora, Drax, Rocket, Groot, Mantis and Nebula interact with this franchise's Earth-bound heroes in Avengers: Infinity War. But it isn't just the on-screen Guardians talent who are contributing to the movie. James Gunn, who is responsible for bringing the Guardians to life on the big screen, is one of Infinity War's executive producers, and reportedly some of his duties including writing dialogue for the team of intergalactic a-holes.
Dave Bautista, the man playing Drax the Destroyer in the MCU, appeared at Awesome Con in Washington D.C. this past weekend, and during the Q&A (via Super Bro Movies), the wrestler-turned-actor mentioned that James Gunn wrote some of the Guardians of the Galaxy's lines in Avengers: Infinity War. Gunn previously said that as an executive producer, he was working with the Russos, Marvel Studios president Kevin Feign and all there other MCU bigwigs to ensure that any of the characters he's involved with "are well taken care of and are as funny as they should be, and is are as honest and truthful as they should be," so hearing that he wrote some of the Guardians dialogue isn't too surprising.
As far Marvel's movies realm goes, no one knows these particular characters better than Gunn, as he both directed and wrote Guardians of the Galaxy (though Nicole Perlman also contributed to the script) and Guardians of the Galaxy Vol. 2. Obviously Christopher Markus and Stephen McFeely were ultimately in charge of Avengers: Infinity War's script, but if Gunn could help with making their lines sound more authentic and similar to how they spoke in their previous appearances, then I'm sure those contributions were invaluable.
Over the first two Guardians of the Galaxy movies, we've watched these characters go from a loosely-formed team of outsiders to a close, albeit dysfunctional family. Avengers: Infinity War picks up approximately four years after the events of Guardians of the Galaxy Vol. 2, and aside from Groot now being a sassy adolescent, the team dynamic looks exactly the same. While the Guardians have presumably kept up their adventurous lifestyle, they will face their biggest challenge yet, as Thanos and his minions are seeking the Infinity Stones. Working alongside heroes like Thor, Iron Man, Spider-Man and plenty more, these cosmic heroes will need to stop Gamora's "father" from rewriting reality as he sees fit, but on the plus side, at least now Peter Quill can finally hang out on Earth after spending approximately 30 years away.
Avengers: Infinity War opens in theaters on April 27, and the Guardians of the Galaxy will also be back for Avengers 4 on May 3, 2019.
Your Daily Blend of Entertainment News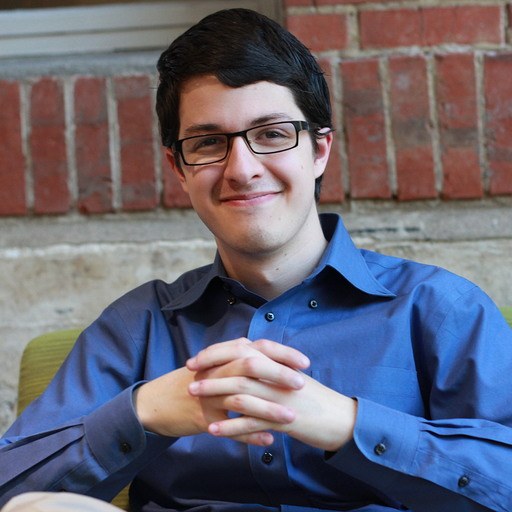 Connoisseur of Marvel, DC, Star Wars, John Wick, MonsterVerse and Doctor Who lore. He's aware he looks like Harry Potter and Clark Kent.