What We Learned About Mile 22 While Watching Peter Berg Blow Up Bogota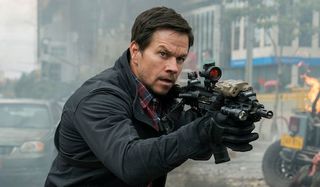 Traditional Hollywood blockbusters like to shoot on studio lots. The environment is contained. The action can be controlled. There's an important privacy element on the backlot of a major studio. Mile 22, then, shouldn't be viewed as a traditional Hollywood blockbuster. Peter Berg does not want to contain his environment. He wants his action to control his decisions. He doesn't give a damn about privacy, and invites the elements to interfere with his shot. That creates tension, and tension is what Berg craves while shooting Mile 22.
Which explains why CinemaBlend ventured to Bogota, Colombia earlier this year to watch Peter Berg and his cast -- including Mark Wahlberg, Ronda Rousey, Lauren Cohan and international fighting sensation Iko Uwais -- film an explosive action scene. And when I mean "Bogota," I literally mean Centro Internacional, the midtown section of the South American city that is described to us as "the Times Square of Bogota." And Berg has shut it down so he can film. Cars are on fire. Bodies are lying on the ground. A covert team of military heavy hitters is trying to get a witness (Uwais) out of a hostile environment. And there's about to be an explosion.
This is an incredible way to plunge an audience into an action sequence. It's also a logistical nightmare. Mile 22 executive producer Stuart M. Besser meets with us on set, in a café located mere feet away from the street that Berg's about to blow up, and explains:
But when you can get a shot like this, of Peter Berg and Iko Uwais (The Raid) standing in front of an explosion on the streets of a major South American metropolis, it's worth the effort to overcome those hurdles and bring a movie like Mile 22 to the big screen.
What is this movie about? And what is happening in this particular scene? Great question. In Mile 22, Mark Wahlberg leads Overwatch, a secret tactical team of U.S. operatives who are brought in to complete jobs that our government really can't sign off on. For their latest task, they need to bring a valuable witness (Iko Uwais) from an embassy location in a nondescript city to an airstrip that is 22 miles away. They're tasked with delivering Uwais' character to a transport plane, that only can be on the runway for a total of 10 minutes. And, of course, there's an antagonist who's blessed with endless resources who wants Iko's character dead, and will stop at nothing to halt Wahlberg's convoy and end Uwais' life.
Sounds easy, right?
It's about as easy as pulling off this scene, which takes place as Wahlberg and his team attempt to exit the embassy for the first time. To say that they encounter resistance is an understatement. Cars and trucks ordered by the villainous Axel (Sam Medina) storm the street. A firefight breaks out, while Iko Uwais -- handcuffed to a car door -- uses his feet, free hand, and a seat belt to fend off adversaries. And all the while, Peter Berg is using drone technology to hover over the action, capturing eagle-eye footage that just wouldn't look the same if you tried to stage this anywhere but in Bogota.
Weighing in on the authenticity of the action, and the approach that Peter Berg brings to movies like Mile 22, Mark Wahlberg says:
You can spot the street fight that we witnessed in the latest trailer for Mile 22. The church we stood near as Peter Berg detonated his explosions pops up at the 1:50 mark, but really, the whole trailer is about as badass as they come.
Mile 22 will be in theaters on August 3, and looks to be another hard-hitting, bone-crunching and throat-gripping collaboration from Peter Berg and Mark Wahlberg, the duo that delivered Lone Survivor, Patriots Day and Deepwater Horizon. We will have plenty more from our set visit to Bogota on the site, so stay tuned.
Your Daily Blend of Entertainment News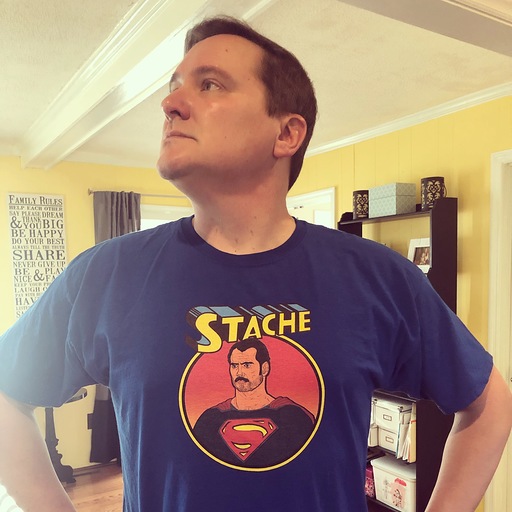 Sean O'Connell is a journalist and CinemaBlend's Managing Editor. Sean created ReelBlend, which he proudly cohosts with Jake Hamilton and Kevin McCarthy. And he's the author of RELEASE THE SNYDER CUT, the Spider-Man history book WITH GREAT POWER, and an upcoming book about Bruce Willis.