Rian Johnson And Mark Hamill Defend Star Wars' Kelly Marie Tran After She Deletes Social Media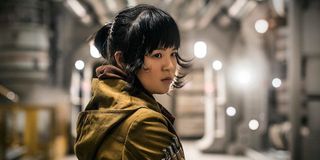 After acting in various short films and TV shows, Kelly Marie Tran finally got her big break when she was cast as Rose Tico in Star Wars: The Last Jedi. Her time as the Resistance mechanic paired with John Boyega's Finn introduced her to a lot of moviegoers, but five months after the film's release, she has deleted all of her posts off of Instagram. While not confirmed, Tran's decision is reportedly due to being harassed by trolls, namely certain Star Wars fans who didn't like The Last Jedi and/or her character. With this in mind, both director Rian Johnson and Luke Skywalker himself, Mark Hamill, came to her defense, with Johnson saying:
While Rian Johnson had previously acknowledged on Twitter that while "few unhealthy people can cast a big shadow on the wall" on social media, he then noted that the "vast majority" of Star Wars fans he'd interacted with on social media are respectful and have offered their opinions with love. But when someone tried to clarify (in a since-deleted tweet) what they'd said earlier regarding the Kelly Marie Tran situation, Johnson clapped back with the above statement, making it clear that just because you don't like a movie doesn't mean it's okay to harass one of its actors.
Rian Johnson is clearly someone who has to be aware of the ire of the internet following Star Wars: The Last Jedi's big release last winter. While the movie was a box office and a critical success, there have been members of the fanbase who have been very vocal about their respective dislikes for the movie. Johnson has seemingly taken most of it in stride and has stayed on social media following the release of his Star Wars movie, but he did reveal the other day that he has "started blocking assholes" online, in order to avoid dealing with nonsense on social media. It's easy to see how he can empathize with his cast members getting harassed online.
Speaking of those actors, Mark Hamill took a simpler approach in order to stand up for Kelly Marie Tran by posting a picture of him with his co-star and offering a brief retort at the trolls.
He's not the only actor to do so, either. A few days later, John Boyega also jumped onto the bandwagon. While he didn't mention Kelly Marie Tran by name, he made it very clear that harassing the people involved is uncool. Not to mention, he also notes that it won't do much of anything other than be hurtful to the actors, because they aren't the actual decision-makers in the Star Wars universe.
Again, we don't know with 100% certainty why Kelly Marie Tran decided to scrub her Instagram page clean, but the actress has certainly dealt with some ire both before and after Star Wars: The Last Jedi's release. Correlations have been made because Kelly Marie Tran did receive her fair share comments online, and because other Star Wars actress Daisy Ridley also deleted social media previously. In Ridley's case, it was following an instance where she shared a post about victims of gun violence. The actress later called online interactions "highly unhealthy for people's mental health." Correlations have been made between Daisy Ridley's social media exit and Kelly Marie Tran's, and it looks as if other people involved with Disney and Lucasfilm also believe that led to the actress quitting Instagram.
Whether or not you were personally invested in the character, Rose Tico was one of the most important new additions to the movie, as she and Finn traveled to Canto Bight to find a slicer who could help them sabotage The First Order's tracking device. Granted, their mission ultimately ended in disaster, but thanks to Rose, Finn didn't die in the battle on Crait, which was ultimately an important moment in the movie.
As for The Last Jedi as a whole, as previously mentioned, it collected over $1.3 billion worldwide, yet has definitely turned into one of the most polarizing Star Wars movies to date, and that's even in comparison to the Prequel Trilogy. Angry Star Wars fans have had plenty of complaints about Star Wars: The Last Jedi, including Leia floating through space and the reveal about Rey's parents. (Or lack thereof, really.) We've compiled a list of the biggest complaints, here.
With a year and a half to go until the J.J. Abrams-directed Episode IX, it's doubtful that the arguments online over the movie's quality will die down anytime soon. Regardless, perhaps things will quiet down to the point where there is not so much directed at the people who have brought major Star Wars characters to life on the big screen.
We don't know a ton about Episode IX yet. Indeed, we don't even know what the movie will be subtitled. It also remains to be seen if Kelly Marie Tran will reprise Rose Tico for Star Wars: Episode IX, although her inclusion in the next movie would make sense, as she was presented as an important new character in the movies. Still, we'll be sure to let you know once we hear anything one way or the other. The current Star Wars trilogy will conclude on December 20, 2019 with Star Wars: Episode IX. In addition, there are rumblings of other Star Wars movies in the works, including a trilogy with Rian Johnson. If you'd like to take a look at what is upcoming in the Star Wars universe, check out our full guide.
Your Daily Blend of Entertainment News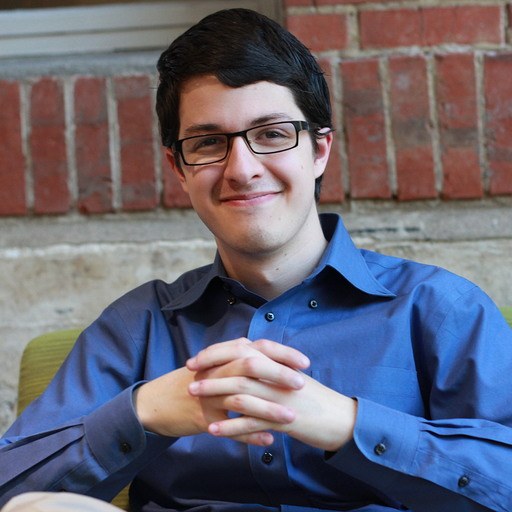 Connoisseur of Marvel, DC, Star Wars, John Wick, MonsterVerse and Doctor Who lore. He's aware he looks like Harry Potter and Clark Kent.