What We Learned From This Summer Movie Season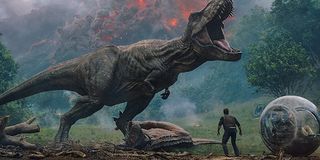 Although the fall is where many Oscar dreams are born, the summer movie season is arguably the most important for the health of the film industry. Sure, recent years have shown that blockbuster season is now year round, but even so, studios still tend to release most of their biggest tentpoles and blockbusters in the sweltering summer months, hoping to receive big dividends by taking advantage of kids being out of school, and lots of TV shows being on hiatus. And each summer some of those efforts are wild successes, while others disappoint.
Therefore, it is helpful and instructional to look back at the summer movie season to see what worked and what didn't - from the disastrous bombs, to the mammoth hits, to the surprises. Each summer movie season offers lessons for Hollywood to learn, and 2018 was no different. Whether Hollywood proves a good student or not remains to be seen, but here is what the industry should learn from this summer movie season.
Star Wars Isn't Blasterproof
If you had said a year ago that a Star Wars movie not only wouldn't cross $1 billion worldwide at the box office, but also would fail to make even half that, you would have been looked at like you're crazy. That is where we are though. Ron Howard's Solo: A Star Wars Story proved that the franchise from a galaxy far, far away is not a guaranteed juggernaut at the box office. The Russian is cut, so to speak, and Disney has learned a hard lesson here. The exact reason Solo underperformed is difficult to pin down to any one factor, but proximity to Star Wars: The Last Jedi, audience lacking desire for this story, and the heavy competition may have all contributed. Needless to say, whatever lesson Disney and Lucasfilm learned with Solo this summer will likely influence their approach to Star Wars films in the future.
People Still Love Dinosaurs
You knew it for a fact when you were seven years old, and it remains true now: dinosaurs are awesome. They are also, as a bonus, big business at the box office. Although it won't match its predecessor, Jurassic World: Fallen Kingdom has still made a boatload of money. The dinosaur sequel has made almost $1.3 billion worldwide, with the bulk of that coming from overseas audiences. I doubt this franchise is going anywhere after Jurassic World 3 as Fallen Kingdom's performance proves that the masses will never get tired of the ancient beasts. I'm frankly always surprised that some big new original property doesn't pop up to try and capitalize on the overabundance of dinosaur love that's out there. Maybe no one has cracked another story that would work, but audience enthusiasm for the real life monsters remains evergreen.
Never Underestimate Animated Sequels
For some reason, animated sequels often seem to sneak up on box office prognosticators and blow away expectations at the box office. Fourteen years in the making, we all knew that Incredibles 2 would be big, but how big was a surprise. The Pixar film made over $182 million opening weekend, and with over $1 billion at the box office it has become the highest grossing animated film of all time. So any film opening opposite or near Toy Story 4 next year may want to rethink facing off with an animated sequel like that. The glory this summer wasn't all Pixar's though, as Hotel Transylvania 3 opened at #1, besting Dwayne Johnson's Skyscraper and going on to earn $461.9 million worldwide. These animated franchises are not to be taken lightly, as a built-in audience and a dearth of kid-friendly films makes them serious contenders at the box office.
The Marvel Cinematic Universe Is Still King
Like the Avengers charging Thanos in the battle of Wakanda, all challengers to the MCU's box office throne were felled with ease in the last four months. The Marvel Cinematic Universe is still king, and superhero fatigue is a condition afflicting only the weirdest hypochondriacs. A decade in the making, Avengers: Infinity War hurdled the opening weekend record set by the mighty Star Wars: The Force Awakens on its way to number four on the all-time worldwide and domestic box office charts. Infinity War is a case study in how you do an event film and how you build a cinematic universe to work towards it, living up to years of impossible hype and setting the MCU up beautifully for a repeat performance with next year's Avengers 4. Even the MCU's smallest 2018 film, Ant-Man and the Wasp, performed admirably, eclipsing its predecessor at the box office internationally, and showing the continued audience growth and trust in the MCU brand.
Documentaries Aren't Only Netflix's Domain
Call it anecdotal, but it really seemed like documentaries were making a bigger splash on the big screen this summer than usual. Hardly what you would think of as summer movies, documentaries racked up acclaim while also performing well in their limited theater runs. Won't You Be My Neighbor?, RBG and Three Identical Strangers all made over $10 million at the box office, with the former two even hanging out in the top 10 for three weekends each. Maybe it's the influence of documentaries on streaming platforms making audiences more open to these films, or maybe its services like MoviePass allowing people to take a chance, but whatever it is, this summer showed that documentaries have a place on the big screen and can still make a splash there.
Romantic Comedies Are Back
Once a reliable box office staple, the romantic comedy genre has been largely dormant in recent years, failing to match the quality or success of films of the 90's and early aughts. This summer has shown that this kind of storytelling is alive and well. Crazy Rich Asians, although also succeeding as an adaptation of a bestseller and because of the Asian representation on-screen it provided, is a critically acclaimed feature that has resonated with audiences. Perhaps to the surprise of out-of-touch executives, it turns out that women also like going to the movies, and making projects geared toward them that also happen to be good works. This late summer hit isn't the only evidence that the rom-com is back with a vengeance. Netflix has also shown the viability of this genre with critical darlings Set It Up and To All The Boys I've Loved Before, albeit not in theaters. The popularity of those titles may find more studios taking a chance on big screen romantic comedies once again.
Concepts Are More Important Than Stars
We've known for a while that star power isn't as important as it used to be at the box office, but this summer really hammered it home. Dwayne Johnson is arguably the biggest movie star there is right now, but his original blockbuster Skyscraper opened at number three at the box office, and only fell from there. This seems to prove that pairing The Rock and a plot that is basically Die Hard isn't going to guarantee a hit. On the other hand there's The Meg. Jason Statham never headlined a $100 million movie domestically before the giant shark feature, but the film brought the very real appeal of a high concept story, and it's making a huge splash at the box office. Star power is great, but it doesn't have the same kind of bite with audiences that IPs and grabby concepts do.
Diversity = $$$
Black Panther was a cultural phenomenon earlier this year, proving the power of diversity on-screen that goes beyond filling a quota. But that was also a superhero movie built into the world's most popular franchise. Crazy Rich Asians is the film of the year that has really hammered the lesson home, showing that black people aren't the only ones who would like more representation beyond just the stereotypical roles. It even shined a light on how rare it is to see an Asian man play a romantic lead. Crazy Rich Asians had an insanely low percentage drop in its second weekend proving that this movie has serious word of mouth and repeat viewing clout, and a sequel film to this hit is already in the works. Maybe this will show Hollywood that next time something like Ghost in the Shell comes along, it doesn't need to whitewash characters to be financially viable.
Theatergoing Subscription Services Are Here To Stay
One of the biggest stories in the industry over the past year is the advent of MoviePass, growing from a niche and costly subscription service to a status quo-shaking force with millions of subscribers. The lessons of this summer have shown that more than a temporary disruption, this is the beginning of a paradigm shift. Theatergoing subscription services are here to stay. Despite MoviePass's many woes, it has proven that it is on to something. Competitors have cropped up to get a piece of that market, and seen their subscriber numbers grow over the summer at rates beyond their expectations. Sinemia, Cinemark Movie Club and AMC Stubs A-List have all seen their fortunes rise as consumers seek a cost effective way to frequent the movies, and they are but the vanguard. Alamo Drafthouse is also testing out a subscription service and I have to imagine that more theater chains and third parties will be getting in on the game moving forward.
Your Daily Blend of Entertainment News
Nick grew up in Maryland has degrees in Film Studies and Communications. His life goal is to walk the earth, meet people and get into adventures. He's also still looking for The Adventures of Pete and Pete season 3 on DVD if anyone has a lead.