Venom Co-Creator Suggests Critics Were Too Old To Appreciate The Movie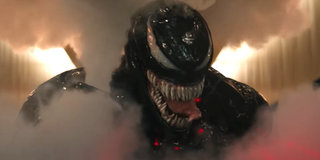 Although Venom has proven itself to be an outstanding commercial success since being released in October, critically speaking, the movie has fared poorly. Most of the reviews for the symbiote-powered adventure have been negative, but Todd McFarlane, who co-created Venom for Marvel Comics with David Michelinie, thinks that the critics are wrong about this one, something he attributes to their age. In McFarlane's words:
So from Todd McFarlane's perspective, he thinks that the critics are overthinking Venom and not taking into account how the younger crowd will feel about it, or even how those same critics would react if they were watching the movie as a teen. Describing Venom as a "big roller coaster ride" with everything "coming at you" visually, McFarlane was clearly happy with Venom's entertainment value, and thinks that critics would be better off focusing on that aspect rather than the overall quality.
The issue with this mindset is that not all of the critics who gave Venom bad reviews are in their 40s. Look around and you'll see that there were plenty of younger people who didn't like Eddie Brock's cinematic tale. Obviously taste if subjective with movies and any art form, and if you liked Venom, you're welcome to that opinion. But the negative reaction towards Venom isn't something that's limited to older audiences. I myself found Venom to be like The Room of comic book movies: bad, but incredibly entertaining.
In any case, Todd McFarlane was pleased with how Venom turned out, saying during his conversation with Yahoo that the movie succeeded with giving him a depiction of the character that matched how McFarlane first illustrated him three decades ago in the pages of Amazing Spider-Man. As McFarlane put it:
Todd McFarlane then briefly talked about the previous cinematic depiction of Venom: 2007's Spider-Man 3, where Eddie Brock was played by Topher Grace. In McFarlane's opinion, that Venom "didn't really add a lot of weight" because of his reduced size. The artist specifically designed Venom to be bigger to make it feel like Peter Parker was going up against an elephant and requiring the Web-Slinger to use brains over brawn to defeat said elephant. This latest cinematic Venom definitely wasn't lacking in size, although his debut saw him using his power against fellow symbiote Riot rather than Spider-Man.
Venom ranks at 28% on Rotten Tomatoes, but critical reception clearly hasn't affected its box office draw. Made off a budget somewhere between $100-$116 million, Venom has hauled in more than $854 million worldwide, making it the 10th highest-grossing movie in the United States this year and the fifth-highest grossing worldwide. Venom has performed particularly well in China has even managed to outgross 2002's Spider-Man and Wonder Woman. Venom is now available on home media too, a mere two months after arriving in theaters, so who knows how much more money that will tack on.
Although a Venom movie has been in development in one form or another ever since Spider-Man 3 was released, the version that made it to theaters saw Eddie Brock's origin story with the symbiote unfolding without Spider-Man's involvement, a sharp departure from the comics. It's still unclear whether or not Tom Hardy's Venom and the Web-Slinger, whether he's played by Tom Holland or a different actor, will ever cross paths, but clearly Spidey's absence didn't hinder people from flocking to see Venom on the big screen.
Despite its less-than-stellar critical reaction, Venom's impressive commercial performance means that a sequel is almost certainly on the way. Sony hasn't officially announced that it's given Venom 2 the green light yet, but the studio did schedule an "untitled Sony-Marvel sequel" for October 2, 2020. Assuming this is Venom 2, that will make it the third entry in Sony's live action Spider-Man-less cinematic universe, following behind an ""untitled Sony-Marvel project" that's coming out on July 10, 2020, which is expected to be the Jared Leto-led Morbius.
Venom certainly set the stage for a sequel through its mid-credits scene, as Eddie Brock was seen meeting incarcerated serial killer Cletus Kasady, played by Woody Harrelson in a ridiculous wig. As comic book fans know, Cletus is the main host of the Carnage symbiote in the comics, and since Harrelson's Cletus blatantly said there would be carnage once he escaped, we can be sure that when Tom Hardy's Venom returns to the big screen, he'll be clashing with Carnage, who lacks any moral compass.
There's no word yet on if director Ruben Fleischer would return for Venom 2, but writer Jeff Pinker has already revealed that he won't be writing a sequel. I do wonder if Venom's critical reaction will be taken into account when this new story is being crafted. Will a concerted effort be made to "improve" the story and make it more palatable for critics, or will they stick to the same formula that worked for Venom?
As for Todd McFarlane, while he doesn't appear to have any direct involvement with Venom's cinematic future, he's hard at work trying to bring another one of his creations back to theaters. McFarlane has written and will direct a Spawn reboot, with Jamie Foxx attached to play the eponymous demon. That project is tentatively scheduled to begin production next summer.
You can catch Venom on Blu-ray, DVD and Digital HD now, and be sure to read CinemaBlend's review of the movie. Stay tuned to CinemaBlend for more coverage on this movie and any updates on Venom 2. If you want to find out what movies are heading to theaters next year, look through our 2019 release schedule.
Your Daily Blend of Entertainment News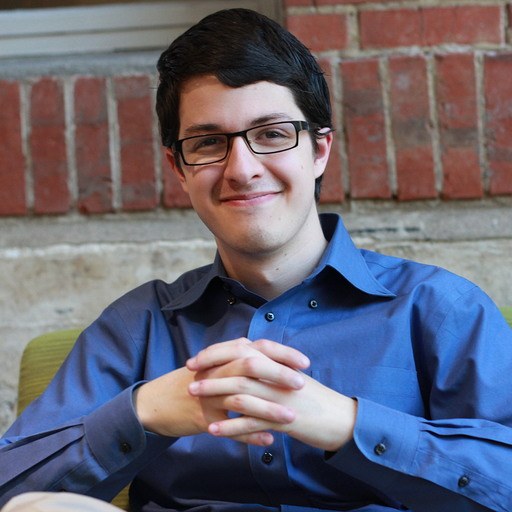 Connoisseur of Marvel, DC, Star Wars, John Wick, MonsterVerse and Doctor Who lore. He's aware he looks like Harry Potter and Clark Kent.