Why Kevin Hart Switched From Comedy To Serious Drama In The Upside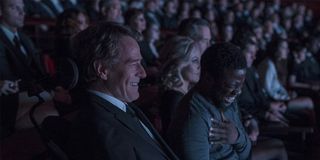 Neil Burger's The Upside is very much a change of pace for Kevin Hart. While the movie does certainly have its lighter moments, and most include the comedian, the narrative depends heavily on its dramatic elements, and that's not something in which Hart has a great deal of experience. However, according to the actor, it's exactly because of his lack of experience that he wanted to make the film:
There are plenty of performers who find a niche in the industry and are more than happy to stay in that lane for their entire career (particularly in the television world), comfortable doing what they know they do best, but Kevin Hart isn't one of those people. I had the opportunity to sit down with the actor, alongside co-star Bryan Cranston, at The Upside Los Angeles press day this past fall, and one of the main subjects of conversation was Hart's move from exclusively comedic material to something with a bit more weight. It was a very purposeful move on his behalf, and was very motivational when it came to signing on for the movie.
Interestingly, this was something that Bryan Cranston was as interested in as I was, as he started our conversation by openly noting that Kevin Hart's background resulted in some initial hesitance on his part, unsure if the actor would be up for the more dramatic aspects of the project. Hart explained, however, that part of the reason why he wanted to do The Upside was because he had a specific interest in pushing himself into uncharted territory. He believes that the best way to become better at what he does is by both expanding horizons and collaborating with the right people, and he saw that opportunity with Neil Burger's film. He may not have been perfectly comfortable doing it, but that was also kind of the point. Hart explained,
In The Upside -- a remake of the French film The Intouchables -- Kevin Hart stars as Dell Scott, a former criminal who is trying his hardest to go straight while also providing for his son and ex-wife. A surprising opportunity comes along when he is hired to become the caretaker for Phillip Lacasse (Bryan Cranston), a gifted and popular writer who is a quadriplegic and needs round-the-clock care. A proud man, Phillip initially rejects the idea that he even needs a caretaker, hiring Dell because he was the least qualified for the job, but their time together starts to affect both of them. Starting to understand each other's perspectives, they begin to grow and change, and become better people.
With this material, Kevin Hart saw a clear cut path towards accomplishing career objectives, and he's walked away from the production and seeing the finished version of the film very proud of the work. It's a movie that saw him collaborating with talented people he respects, and he made it clear that he found the experience to be an enriching one. Said Hart,
You can watch Kevin Hart discuss his move into more dramatic material with The Upside, with a bit of additional curiosity from Bryan Cranston, by clicking play on the video below.
Following this project, it will be very interesting to see how Kevin Hart's role choices are affected, and if they become a bit more eclectic when it comes to genre. His immediate future is definitely filled with more material that is in his original wheelhouse, including titles like Jumanji 3, and Secret Life of Pets 2 -- and he's also attached to developing comedies My Own Worst Enemy, The Great Outdoors, and Ride Along 3. Clearly he's not immediately diving head first into more dramatic projects, but it might not be long before he tries to give it another shot.
Of course, experimenting with new and different tones in his work isn't the only ambitious aspect of Kevin Hart's career, as he is expanding in other areas as well. He's not hosting the Oscars, but he's become very active as a producer, not only set up with extra credits on comedies My Own Worst Enemy and The Great Outdoors, but also the upcoming television series The Donors. It's an area of his filmography in which he's becoming increasingly active, and it also ultimately could be an chance to work in new and different areas, even if he doesn't plan on starring in the films and television shows himself.
We'll wait and see how Kevin Hart's career evolves from here, but in the more immediate future we have The Upside ready to arrive in theaters. In addition to Hart and Bryan Cranston, the movie sports an awesome supporting cast that includes Nicole Kidman, Tate Donovan, and Julianna Margulies, and it will be arriving on the big screen nationwide this Friday, January 11th. To see what else will soon be coming to your local cineplex, be sure to check out CinemaBlend's 2019 Release Calendar.
Your Daily Blend of Entertainment News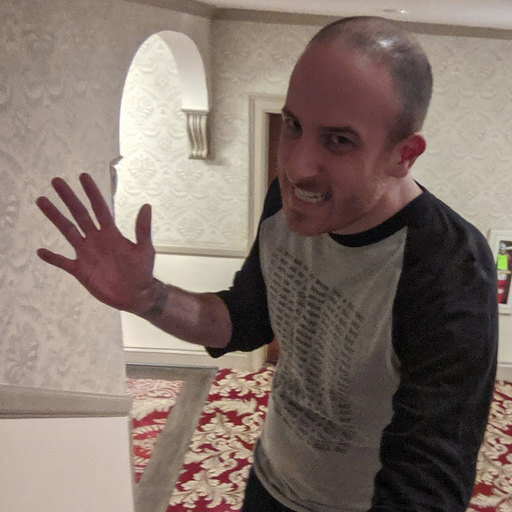 Assistant Managing Editor
NJ native who calls LA home and lives in a Dreamatorium. A decade-plus CinemaBlend veteran who is endlessly enthusiastic about the career he's dreamt of since seventh grade.