Amazon Prime New Releases: Movies And TV Shows Coming To Amazon Prime Streaming In July 2019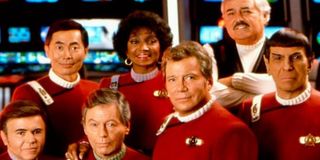 July is an interesting month for Amazon Prime, and we're not just talking about its impending presentation at San Diego Comic Con. This is because another bold new original series is looking to take its place on the platform, and a new movie that's been flying low under the radar has made its streaming home on the provider as well. Mixed in with the usual returning original shows and Amazon Studios original films making their home debut, it's quite a lineup to behold. Without further delay, let's take a look at what's headed to Amazon in the month of July!
Week of July 1
Under the Silver Lake – 7/1/19
Phoenix – 7/2/19
Peterloo Amazon Original Movie – 7/3/19
Kung Fu Panda: The Paws of Destiny (Season 1B) Amazon Original Series – 7/5/19
Week of July 7
Marshall – 7/7/19
Witless Protection – 7/9/19
Trapped (Season 2) – 7/10/19
Gone Baby Gone – 7/12/19
Comicstaan (Season 2) Amazon Original Series – 7/12/19
Never Grow Old – 7/13/19
Week of July 14
No Vacancy – 7/14/19
Tabaluga – 7/14/19
Love Happens – 7/15/19
Trading Paint – 7/19/19
All or Nothing (Season 4) Amazon Original Series – 7/19/19
Week of July 21
Time Freak – 7/21/19
Serenity – 7/23/19
Hellboy – 7/23/19
The Boys (Season 1) Amazon Original Series – 7/26/19
Dino Dana (Season 3) Amazon Original Series – 7/26/19
A Vigilante – 7/27/19
Week of July 28
After Darkness – 7/28/19
Pennyworth (Season 1) – 7/28/19
The Haunting of Sharon Tate – 7/29/19
A Very Brady Sequel – 7/31/19
A Viking Saga: The Darkest Day – 7/31/19
Arctic – 7/31/19
American Heart – 7/31/19
Chinese Box – 7/31/19
Corpse Bride – 7/31/19
Dumb and Dumber – 7/31/19
Dumb and Dumberer: When Harry Met Lloyd – 7/31/19
Eight Men Out – 7/31/19
Furry Vengeance – 7/31/19
Good Advice – 7/31/19
Hackers – 7/31/19
Ingenious – 7/31/19
Jeepers Creepers 2 – 7/31/19
Kama Sutra: A Tale of Love – 7/31/19
My Bloody Valentine – 7/31/19
Rat Race – 7/31/19
Rosemary's Baby – 7/31/19
S.W.A.T. – 7/31/19
Star Trek IV: The Voyage Home – 7/31/19
Star Trek VI: The Undiscovered Country – 7/31/19
Star Trek: First Contact – 7/31/19
Star Trek: Insurrection – 7/31/19
Star Trek: Nemesis – 7/31/19
The Cutting Edge: Going for the Gold – 7/31/19
The Rainmaker – 7/31/19
Tracker – 7/31/19
Twelve Monkeys – 7/31/19
Urban Cowboy – 7/31/19
After being released under the quietest theatrical release campaign possible, Under The Silver Lake is being released to Prime Video's line-up for members to enjoy at no additional cost. The Andrew Garfield vehicle shows the story of a young man uncovering a quirky, but shadowy conspiracy that lies in the heart of sunny California. If you're in a mood for a historical drama, director Mike Leigh's Peterloo tells the story of the infamous massacre that befell a crowd of protesters at that very site in 1819.
Last, but not least, there's a good back catalog of films coming to Amazon Prime, with several Star Trek films joining the existing lineup already present. Chiefly among them is Star Trek VI: The Undiscovered Country, which will make for a good double feature with Avengers: Endgame, as both films are huge celebrations of tradition being passed to a new crew of heroes. Though, if you're looking for a rental not included with your Prime membership, the new Hellboy is hitting Amazon Prime for rent during the month. Just don't go in expecting a sequel.
In the realm of TV, Amazon's adaptation of Gareth Ennis' anti-hero cleanup squad graphic novel, The Boys, is finally landing! After all of those NSFW trailers of side splitting hilarity, it's finally time to see Karl Urban and his team set these supers straight. Also available this month is the Indian stand-up comedy competition Comicstaan, as it returns for Season 2 of its run as an Amazon Prime original.
Rounding out the television lineup for July is the debut of Epix's new series Pennyworth, which delves into the life and times of young Alfred Pennyworth, the eponymous character who would go on to become a butler/mentor to young Bruce Wayne. This might be another rental title, so you'll have to make sure to look extra careful while searching for it.
Amazon Prime has a lot to be excited about in July, but keep in mind that all titles are subject to change and/or additional costs to rent through Amazon's library. Check the fine print, and keep an eye on this listing, as it may change to reflect any last minute additions/subtractions. Otherwise, have a great July, and we'll see you back here when August's lineup fo streaming delights drops for the world to see.
CinemaBlend's James Bond (expert). Also versed in Large Scale Aggressors, time travel, and Guillermo del Toro. He fights for The User.
Your Daily Blend of Entertainment News
Thank you for signing up to CinemaBlend. You will receive a verification email shortly.
There was a problem. Please refresh the page and try again.