12 Hulu Movie Highlights Debuting In August 2019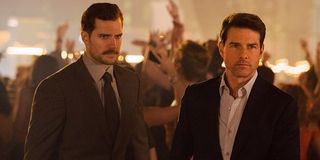 As hard as it may be to believe, July is flying by and it won't be long until August and the countdown to fall will officially begin. While that may be bittersweet for some enjoying the summer sun, Hulu is here to soften the blow with an exciting lineup of movies headed to its platform. This month in movies has multiple entries from well-known franchises, some classics that never get old, and some new films some may have been dying to see.
There's also some solid Hulu original content and some high-profile television premieres that cord cutters in particular will be interested to learn about. So let's dive in, and see what all is in store for anyone with a Hulu subscription in August 2019.
The Fifth Element - (8/1)
The Fifth Element seems to be on streaming platforms more often than not, but it still never hurts to put a reminder out there it's available to watch. The Milla Jovovich and Bruce Willis-led sci-fi thriller is either a classic or travesty; it largely depends on who's asked. Regardless, the movie (and that wonderful song) have both withstood the test of time and is a great watch simply to bring up to other film-loving friends.
Final Destination Franchise - (8/1)
Those with a fear of dying in a horrific accident, be on alert, because Final Destination, Final Destination 2, Final Destination 3 and The Final Destination are all headed to Hulu. Unfortunately, that's now just one film (Final Destination 5) short of the entire franchise, although 1-4 should give a viewer more than enough content to decide if the fifth installment is worth tracking down. This is a great watch if you want to be jittery near random everyday objects for the next couple weeks.
Se7en - (8/1)
Brad Pitt, Morgan Freeman, the box and what's in it. The David Fincher-directed crime thriller is a classic, as two detectives work their way through a case of murders linked to the seven deadly sins. For those that haven't seen it yet, do yourself a favor and avoid reading too much before watching. This is a movie that, while still great, is made much better when one doesn't know how it ends.
Star Trek Films (The Motion Picture - Nemesis) - 8/1
As stated above, these aren't the J.J. Abrams Kelvin timeline films, but rather the first 10 Star Trek films. With the Star Trek franchise getting so many new shows on television, these films would be great for any fan to revisit and remind themselves why we still need Star Trek in cinema (especially if Quentin Tarantino is still interested).
The Terminator - 8/1
Arnold Schwarzenegger's classic movie is up on Hulu, just in time for anyone excited by the trailer for Terminator: Dark Fate. Let's face it, this franchise hasn't been the most consistent in quality over the years, so it's always great to watch the original to remember why audiences keep giving this franchise another chance even when the past couple entries have been less than impressive. Hopefully, Terminator: Dark Fate is as beloved as the original.
Robin Hood: Men In Tights - (8/1)
Robin Hood: Men In Tights may not have been the most beloved entry in Mel Brooks' filmography, but the film has gained a solid number of fans in the years following its release. It may not be the best adaptation of Robin Hood, but honestly, it's about as good if not a little better than some of the more recent attempts to revitalize it. For those that already know the story, it's just fine.
The Amazing Johnathan - (8/16)
Stand-up comedian/magician The Amazing Johnathan is back in the limelight in a Hulu original documentary that may be his curtain call. The documentary catches up with the magician later in life, in a comeback tour in lieu of a terminal diagnosis. At least, that's what director Ben Berman was led to believe, but begins to question if it's all an illusion in what looks to be a roller coaster of a documentary.
A Simple Favor - (8/22)
Paul Feig's comedy mystery thriller arrives on Hulu in the latter weeks of August, and subscribers who haven't seen Blake Lively and Anna Kendrick's film last year should certainly take the time to do so now. The saga between Stephanie and Emily is a series of twists and turns that only gets more entertaining as the film progresses, and is pretty funny along the way as well.
Mission: Impossible - Fallout - (8/23)
Some people may watch this movie just to see Henry Cavill reload his fists, and that's completely fine. Others will simply want to check out Ethan Hunt's latest adventure, as Mission: Impossible - Fallout is one of the strongest entries in the franchise to date. Don't forget, Tom Cruise sacrificed his ankle for this one, so really, every subscriber owes him one watch.
How To Train Your Dragon: The Hidden World - (8/28)
This is the presumed final chapter of the How To Train Your Dragon films, and by many accounts, it sends things out on a high note. Those looking for a distraction for the kids may want to throw this one on, especially if they're going to be in the room watching as well. It may even get everyone in the family a little excited about a live-action remake, which you gotta assume someone in Hollywood is thinking about right now.
TV Coming To Hulu In August
Traditional television offerings remain a bit thin in August, especially with many major networks holding their big content until the fall season starts. With that said, Hulu has a couple noteworthy premieres cord cutters and subscribers may be excited to see, and will want to mark their calendars for.
Bachelor In Paradise: Season 6 Premiere - (9/6)
Bachelor nation has been blessed with the wildness that has been The Bachelorette this season, so it will be interesting to see if Bachelor In Paradise can make for an equally entertaining season. I'm optimistic, although perhaps trying to measure this season off any Bachelorette episode with Luke P drama is a tad unfair.
Beverly Hills: 90210 Revival - (9/8)
For those that weren't aware, Beverly Hills: 90210 is coming back in a very atypical way. This show is a revival, but it's actually a show about making a revival? Yeah, these stars are getting together and playing themselves and their characters in a miniseries based on their lives during the original series and after. It's a wild premise, but admittedly, certainly more intriguing than trying to get all these actors together for an actual revival.
Stick with CinemaBlend for more news on streaming services, as well as updates on other things happening in the world of movies and television.
Mick likes good television, but also reality television. He grew up on Star Wars, DC, Marvel, and pro wrestling and loves to discuss and dissect most of it. He's been writing online for over a decade and never dreamed he'd be in the position he is today.
Your Daily Blend of Entertainment News
Thank you for signing up to CinemaBlend. You will receive a verification email shortly.
There was a problem. Please refresh the page and try again.