10 Great Movies Coming To Netflix In August 2019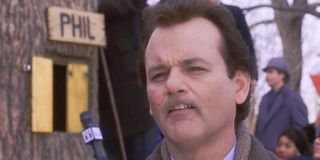 We have the full picture of what's coming to Netflix in the month of August, and the listing has quite a few surprising additions. Some are perfect intros for current and upcoming projects that are active in the entertainment world at the moment, while others are just fun reminders of movies that we might not have watched in some time.
All are films worth your time in August, and if you're curious about the full lineup headed to your streaming library, head on over to our previous coverage. Now, it's time to see what cinematic Netflix additions will be wowing the crowd come August 2019:
Jackie Brown
With a brand new Quentin Tarantino movie out in theaters this weekend, Jackie Brown feels like the perfect film to revisit before Once Upon A Time In Hollywood. While any Tarantino film would be a great way to preface a journey into his latest works, the story of Pam Grier's flight attendant working all the angles in a particularly trying time is one of the writer/director's most underrated works.
Acting as Quentin Tarantino's only literary adaptation, using Elmore Leonard's Rum Punch its source, Jackie Brown is a rare bird that would beautifully flank another love letter to a bygone era of film. Except this love letter is a little more relaxed, and definitely more traditional Tarantino.
Gangs of New York
Riding that same Once Upon A Time In Hollywood train of relevance is Martin Scorsese's Gangs of New York, which saw the legendary director teaming up with actor Leonardo DiCaprio for the first time. Based on the book of the same name, the film sees DiCaprio's Amsterdam Vallon seeking out Daniel Day-Lewis's Bill the Butcher in the name of exacting his revenge for the death of his father.
Looking back on Gangs of New York, it's not only amazing to see that DiCaprio and Scorsese have been working together for this long, or even that Day-Lewis has been kicking acting ass for so long it's insane, but also that there's so many people in the cast that were not huge names at the time, but would go on to become bigger deals in the coming years.
Rocky
It's a bummer to look at the Rocky franchise and see that creator/star actor Sylvester Stallone has zero ownership in the famed underdog story. Especially when, as you try to picture who else on earth could be Rocky Balboa, you come up short of any obvious options.
While the series would grow to bigger, and sometimes ridiculous, levels of spectacle, what's never left the series is Rocky's sense of heart. This first adventure in his journey to the top is one of the most memorable, but definitely the most dramatic of the entire run that would follow Rocky's pop culture footsteps.
Groundhog Day
Who doesn't like Bill Murray movies? While there's undoubtedly some folks out there who would say they don't, Groundhog Day might be one of the exceptions that people make in their anti-Murray stand. As well it should be, because it's an iconic movie that nails two things: comedy and repetitive continuity.
Watching Phil Connors getting severely owned by karma, nature and his own devices is definitely a fun experience, and it's a good thing no formal explanation was ever given for why he did. However, it's also a warm meditation on how people can change, if they have the right wake-up call forcing them to do so.
Four Weddings And A Funeral
While you can soon head over to Hulu for the Mindy Kaling-produced reboot of Four Weddings and a Funeral, it looks like Netflix is competing with its streaming rival by bringing the Richard Curtis-penned original to its streaming library. However, that could also be interpreted as a move beneficial to the streaming market.
As the dramedy's story has been retooled for a new generation, having the original Andie MacDowell/Hugh Grant romp available to the public is a good way to inspire folks who've never seen Four Weddings and a Funeral to see the original film, as well as the new series. Really, everyone wins in this case.
Panic Room
David Fincher's filmography is littered with notable films left and right, but obviously, as with any creator, he has his underrated and overlooked gems. Panic Room fits the bill on both conditions, as the taut thriller starring Jodie Foster and Kristen Stewart as family being terrorized by two criminals is rarely talked about when discussing his work.
Pitting the two captives against thugs played by Dwight Yoakam and Forest Whitaker, tension mounts so brilliantly in this movie that it really deserves more of a spotlight shone on its existence.
Something's Gotta Give
It's easy to write off Nancy Meyers' filmography as wish fulfillment for the upper-middle class, but not all of those films fit that box perfectly. Sometimes you find a film like Something's Gotta Give that, on the surface, looks like another Meyers' movie, but actually manages to capture lightning in a bottle. Seeing the macho Jack Nicholson slowly falling for Diane Keaton, and in the process examining his own behavior through life, is actually a journey that takes place in this film.
Atypical of both Nancy Meyers' work and romantic comedies in general, Nicholson's cad goes through a real evolution, and whether he gets the girl at the end or not becomes irrelevant. Also, you've never been charmed until you've heard Jack Nicholson singing karaoke in French.
To Wong Foo, Thanks For Everything, Julie Newmar
To think there was once a movie that combined the comedic timing of Wesley Snipes, John Leguizamo and the late Patrick Swayze, and the world didn't make a bigger deal out of it. To Wong Foo, Thanks For Everything, Julie Newmar stars that exact trio, as drag queens on their way to compete in the pageant to end all pageants.
In true comedy fashion, they find themselves sidelined in a small, Southern town, as the three are on the run from some local cops that harassed them in the film's opening acts. Friendship and acceptance are key themes in this cult classic, which also boasts appearances from RuPaul Charles and Robin Williams.
Now And Then
Speaking of '90s classics with a following, the coming-of-age comedy Now and Then is making its way into the Netflix rotation in August. But you probably already know about that, because the internet has been doing a victory lap ever since the announcement was made.
Following a group of women through their present day worries of 1991, and their carefree days of 1971, Now and Then has two brilliant casts of actors that bring to life one of those stories about growing up in a summer of friendship. In a genre that's seen more than a majority of its entries centered around male counterparts, it's nice to remind people that there are also some stand out classics in this particular genre that focus on the female experience.
Jupiter Ascending
Yes, you are reading this correctly, and no, this is not a Wendy's. Jupiter Ascending is on the best movies to come to Netflix list for a couple of reasons, one of them being it's just a total blast of sci-fi fun that doesn't pretend to be anything other than a lush, exciting adventure.
That being said, if you need one concrete reason to see this film, it's Eddie Redmayne as the villain, full stop. Swinging his performance as the film's chief villain, Balem Abraxsax, from absolutely livid highs to whispering lows, he sets the tone of Jupiter Ascending perfectly. If you can get behind that, you're totally behind this movie.
As you make your way to your Netflix queue to find these fantastic films, keep in mind that these titles are subject to change and region availability. Also, be sure to check your streaming queue through the month, as these titles may be staggered in their release throughout the month.
Other than those caveats, we hope you enjoy the best that Netflix has to offer in August! We'll see you back here in about a month, when we'll be highlighting new and exciting titles to come in the month of September.
Your Daily Blend of Entertainment News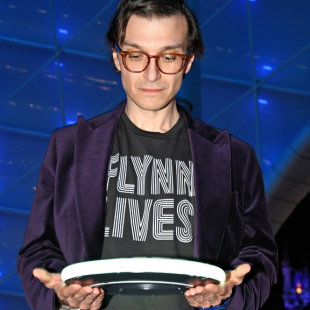 Senior Movies Contributor
CinemaBlend's James Bond (expert). Also versed in Large Scale Aggressors, time travel, and Guillermo del Toro. He fights for The User.