5 Big Questions We Have About Marvel And Sony's Spider-Man Break-Up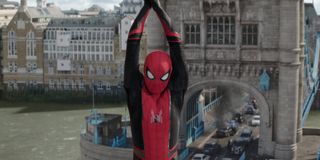 Five months and one day ago, the Marvel Cinematic Universe became whole. The combination of the Spider-Man deal with Sony, and Disney's merger with Fox back in March 2019 created a situation where every Marvel character could finally appear in a live-action movie together. Unfortunately, though, that dream state has proven to be short-lived. The aforementioned deal between Marvel Studios and Sony has seemingly fallen apart, and now it appears that the wall-crawler's time in the biggest franchise on the planet is coming to an end.
The news has sent a shockwave through the industry, with internet chatter exploding and new details very slowly coming to light, and most fans now find themselves a bit dazed and wondering what this all means for the future. There are a lot of questions waiting to be answered, but there are five in particular that stand out to us after this bombshell:
How Will This Affect The Storytelling In The Next Spider-Man Movie?
Prior to the release of Spider-Man: Homecoming, the big question surrounding the project was how it was going to differentiate itself from the five previous Spider-Man movies we saw in the two decades before it. Ultimately, the franchise had a very good answer for that: the film stands apart because the titular hero had never before been a part of the Marvel Cinematic Universe. In addition to skipping the whole origin story business, the relationship between Peter Parker and Tony Stark a.k.a. Iron Man as a mentor became crucial.
This very much continued in Spider-Man: Far From Home, where Peter was left reeling following the events of The Blip and Tony's death… but evidently these kinds of details are going to be totally off the table for the still-happening sequel. So how is that going to affect the approach that Jon Watts takes and the story he tells? Can previously established villains like Vulture and Mysterio still return even though their backstories are deeply ingrained with the life and work of Tony Stark? Does the relationship between Happy Hogan and Aunt May just totally disappear? This whole situation is akin to mixing flour and sugar together in a bowl, aborting your recipe, and then trying to extract the sugar.
Will All Other MCU Heroes Just Forget About Spider-Man?
Of course, these things work both ways. In addition to Spider-Man's world no longer being affected by the events of the larger Marvel Cinematic Universe, presumably the rest of the Marvel Cinematic Universe would also have to forget about him. That's pretty significant when you consider that Spidey hasn't exactly just dipped his toe in to the experience of being around other Marvel characters. At this point he's basically met all of the principal players.
Let's not forget that prior to Spider-Man: Homecoming the hero was involved in one of the biggest superhero battles of all time in Captain America: Civil War, and then after his solo movie he was prominently featured fighting alongside Doctor Strange, the Guardians of the Galaxy, Captain Marvel, and more against cosmic forces in Avengers: Infinity War and Avengers: Endgame. Going forward, will heroes just have to totally forget that there once was a teenager who swung around on webs and crawled on walls?
Can The Deal Still Be Salvaged?
Here is where some good news enters the playing field. While things definitely don't look great at the negotiating table right now, the final hammer has not yet been driven in the coffin of the Spider-Man/Marvel Cinematic Universe deal. A representative from Sony has said that the conversation between the company and Marvel Studios is not over just yet, and that there is still an on-going discussion about credits. So while things don't look great, the question of "Can the deal still be salvaged?" is still a legitimate one to ask.
What makes this situation particularly complicated is that both sides really are holding a lot of cards. As mentioned earlier, Marvel Studios is operating what is currently the most popular movie franchise in the entire world, and it's not exactly lacking in characters to bring to the big screen – particularly after the Fox merger opened the door to introduce both the Fantastic 4 and the X-Men. Spider-Man, however, is still arguably the most beloved Marvel hero around the globe, and also happens to be the biggest brand that Sony owns. Neither side has a ton of motivation to budge on key issues, which is surely why this became a conflict in the first place.
What Does This Mean For The Venom Series?
The other interesting wrinkle in this whole scenario for Sony is how this development may potentially affect the growing Venom series, which is preparing to start production on its first sequel later this year with director Andy Serkis at the helm. As things stand, the stories take place in a continuity separate from the Marvel Cinematic Universe, but a change in the deal between Marvel and Sony could have a massive impact on the direction things go, most importantly in regards to the possible future use of Tom Holland's Spider-Man.
Up until now, the idea of having Tom Holland's Spider-Man appear in a Venom sequel wouldn't have worked because of the continuity conflict. If that's no longer a problem, though, and Marvel Studios is out of the picture, that might change the way that Sony thinks about the situation. The version of the web-slinger that would appear in a future Venom release wouldn't technically be from the MCU, but Holland would still carry that franchise's clout with him, and perhaps boost the profile of Tom Hardy's gooey alien following the critical hammering that his first feature experienced.
How Does Tom Holland Feel About All Of This?
When it comes to macro-scale franchise machinations, actors don't really have much of a say in matters unless they also get a producer credit. That's not the situation with Tom Holland and the Spider-Man movies, though, so one has to wonder how the young actor is currently handling all of this news coming out. He's never been shy about his enthusiasm for sharing the screen with Marvel's other biggest heroes, and it appears that his opportunity to do that is closing.
While Tom Holland is a very active social media user, he has yet to post anything since the news broke about the Marvel-Sony deal earlier today. Eventually, though, he will surely have to make a statement on the matter – and if that doesn't happen in the next few days, it could wind up happening when he's doing press for one of his upcoming releases (such as The Current War, which will be coming out in early October). The world is definitely waiting for his feelings on the matter, and you can be sure that you'll find them here on CinemaBlend when he does ultimately share.
While things are still a bit hazy with this whole situation, what questions are you wondering about? Post them, along with your thoughts, feelings, and opinions, in the comments section below, and stay tuned for more updates.
Your Daily Blend of Entertainment News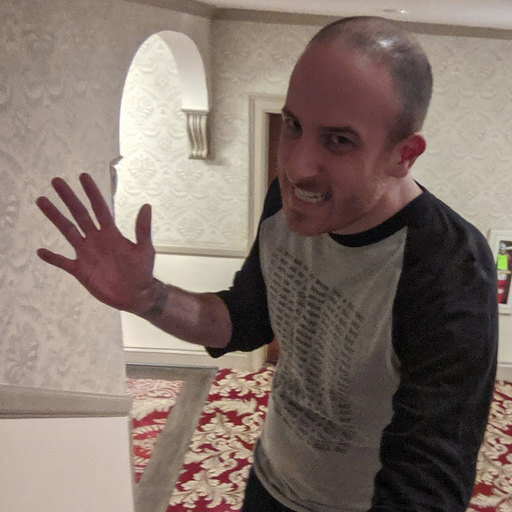 Assistant Managing Editor
NJ native who calls LA home and lives in a Dreamatorium. A decade-plus CinemaBlend veteran who is endlessly enthusiastic about the career he's dreamt of since seventh grade.