Apparently Nightwing Has Been Delayed Due To The Batman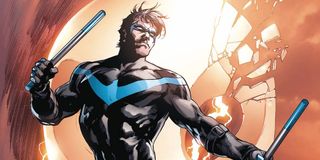 It's no secret that Warner Bros has a lot of DC Comics-related movies in development, some of which are definitely happening, while others have been static. Nightwing falls into the latter category, as even though it was announced back in 2017, there's barely been any update on its status for approximately a year and a half. Now there's word that the reason there's been a delay on Nightwing moving forward is due to The Batman.
According to Forbes' Mark Hughes, director/writer Matt Reeves is using The Batman to build the foundation for not just a trilogy of films, but also a "fully realized bat-world," which is hardly surprising given the character's popularity. So while Robert Pattinson's Batman isn't connected to the Ben Affleck-portrayed Batman from the DC Extended Universe, assuming all goes according to plan, there could come an opportunity for another filmmaker to play in his bat-world.
That's where Nightwing enters the equation. Supposedly that project is on ice until the status of the eponymous hero, a.k.a. Dick Grayson, is decided. It was rumored a few months back that Dick could appear in The Batman, and Mark Hughes is now hearing that the character is expected to appear in one of Matt Reeves' Batman tales. This would likely be through an origin story, though it's unclear if this would be the main plot of the movie or a side story.
As longtime comic book fans know, Dick Grayson was taken in by Bruce Wayne after his parents died due to their circus act being sabotaged, and Dick began his vigilante career as Robin. It was only when he entered adulthood that Dick decided he'd outgrown the Robin mantle and became Nightwing. If The Batman plans on showing Dick's origin story, that doesn't bode well for the Nightwing movie.
You have to remember that when Nightwing was first announced, the plan was for it to be set in the DCEU, where Ben Affleck's Batman had been fighting crime for 20 years. This would have allowed for Dick Grayson to have already done his time as Robin and now fight bad guys as Nightwing. But now that Matt Reeves' take The Batman will explore Bruce Wayne's earlier years in the cape and cowl, that suggests Dick will be putting on the Robin mask instead whenever we meet him.
Timeline-wise, that makes perfect sense, but that would likely result in Nightwing being scrapped. Whatever your feelings on Robin may be, if you're wanting to deliver a reasonably faithful adaptation of the Batman mythos, then Dick Grayson needs to start out as Robin before transitioning into Nightwing. Having him go straight into being Nightwing just doesn't effectively work.
Of course, even without this The Batman-related update, things didn't look good on the Nightwing front. While director Chris McKay said last year the project wasn't dead, he's since been hired to helm the Jonny Quest movie and is also working on The LEGO Batman Movie 2. So those would have been enough to push Nightwing to the back burner, but if this latest report is correct, its fate will be decided by whatever The Batman and its prospective sequels have in store.
It's also worth mentioning that the Batgirl movie will also be part of the world established by The Batman, though there's no mention of it being delayed like Nightwing. Birds of Prey's Christina Hodson was hired to pen Batgirl in April 2018 after Joss Whedon left the project, so perhaps because that's further along, there's a way to fit it into this Batman universe more seamlessly sooner.
Fortunately for the Nightwing fans out there, it's not like you won't be lacking a live action version of the character. Titans Season 2 is unfolding on DC Universe, and with Brenton Thwaites' Dick Grayson having given up being Robin during Season 1, it looked like he was on his way to becoming Nightwing. That's since been confirmed through leaked set photos, so keep on eye for him to don the black and blue suit in the coming weeks.
Stay tuned to CinemaBlend for more updates concerning Nightwing on the big screen, but for now, you can look forward to The Batman hitting theaters on June 25, 2021. Don't forget to look through our DC movies guide to learn what else is in development.
Your Daily Blend of Entertainment News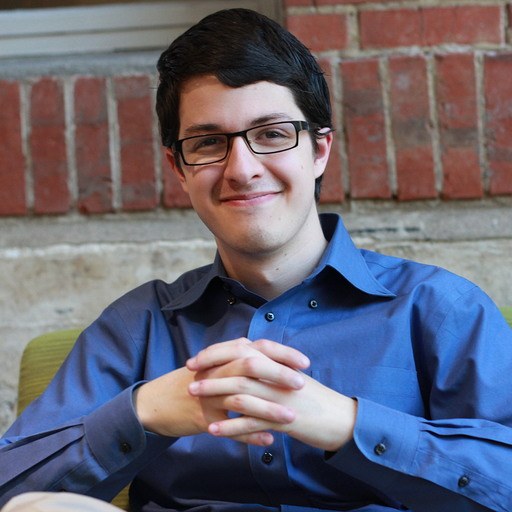 Connoisseur of Marvel, DC, Star Wars, John Wick, MonsterVerse and Doctor Who lore. He's aware he looks like Harry Potter and Clark Kent.