Disney+: Tron And 5 Other Franchises That Could Find New Life On The Streaming Service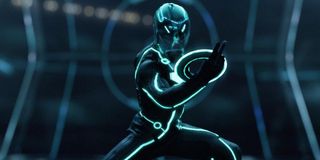 CinemaBlend participates in affiliate programs with various companies. We may earn a commission when you click on or make purchases via links.
With the launch of Disney+, Disney will eventually find itself in the same situation many of the leading streamers are facing today. Sure, it has a solid number of originals set to hit the service, but sooner or later, Disney may need to dip back into its well and bring some past favorite flicks back to life with new movies, at least that's what I'm hoping.
Not that Disney has to really worry, as the studio has plenty of dormant franchises in its catalog that could find sparks of life, perhaps with a new movie on the upcoming streaming service Disney+ (which you can now check out with a 7-day free trial). In no particular order, here are some of the more entertaining picks that I'd love to see have an awesome rebirth in the world of streaming.
Tron
There's been a strong push among fans to get another Tron movie made since Tron: Legacy came out, and apparently there's plenty inside Disney who want that to happen as well. A few attempts have surfaced over the years, but of course, all attempts to date have failed. Fast forward to 2019 with co-producer Justin Springer saying the idea for another Tron has never died within the Disney halls, and it feels like talks could spark up again with Disney+.
Disney certainly has no issue with dropping cash on projects it plans to bring to the platform, as the first Star Wars live-action was reportedly given around $250 million -- just to make Season 1. While it has been close to a decade since Tron: Legacy came out, there's been enough done in this franchise that I'd wager it wouldn't be hard to find another story within "The Grid" worth telling, and make some magic for fans who have been waiting on more from this franchise for quite a while.
John Carter
This may be the hardest sell on the list, because there's really not much that's positive that can be said about Disney's John Carter. The Taylor Kitsch-led movie is among one of the biggest box office bombs of cinema in my lifetime, and got some very mixed reviews from critics and audiences alike. Disney had grand plans for John Carter, but they died just about as quickly as the movie did during its theatrical run.
Given all this, it sounds crazy to even consider bringing this franchise back, but man, there's just so much potential here. Disney bet so big on John Carter because of its source material, which was provided by iconic author (and creator of Tarzan) Edgar Rice Burroughs. Burroughs' Barsoom series was chock full of the adventures of John Carter, interplanetary conflict rife with drama, and lots of great stuff just waiting to be adapted. It could be fantastic, but it would take a good show of faith by Disney and some audiences willing to give this franchise another chance. Still, don't discount it because it could be great.
The Nightmare Before Christmas
There's been many rumors of late that The Nightmare Before Christmas could be getting another movie, and I can't sign off on that idea enough. Imagine a world where Halloween is constantly getting pushed aside for Christmas; oh wait, that's most retail stores the week of Halloween. With the push for Christmas continually getting pushed up as the years go on, it feels like the perfect to see Jack go up against Christmas to make Halloween stand out again.
Tim Burton has stated in the past he isn't crazy about the idea of making another movie in the franchise, but it appears Disney has the rights to the idea. Additionally, Jack Skellington voice actor Chris Sarandon recently said he would love to do another movie, so that feels like another check mark towards making this one happen. Will it actually ever happen? It definitely seems possible, but I wouldn't hold my breath until Burton is on board.
Brave
Brave was a commercial success for Pixar, and got a good deal of acclaim from critics and audiences. Yet Princess Merida has yet to get a sequel, despite the fact that other popular titles in the Pixar family have gotten two or sometimes even three movies. It feels like Disney's most adventure-ready princess will never get another chance to hit the bricks and go adventuring.
Brave isn't the only successful Pixar movie to be denied a sequel, but it's one of the only ones that actually sets the stage for a sequel and has yet to receive one. We got three sequels to Cars, yet we can't get a second movie that covers one of the few Disney princesses that can kick some ass? This is a travesty that Disney+ can certainly rectify, and give us the Brave sequel we deserve.
The Black Cauldron
The Black Cauldron may be a bad omen amongst the Disney brand, mainly because its failure nearly bankrupted the company. It's a real shame that happened too, because the movie's failure meant that Disney wouldn't be adapting any of the other books in The Chronicles of Prydain in the future. Who would've thought an animated film where a boy with a sword goes after a horrific-looking evildoer would bomb in the mid-80s?
Times have changed, and while hand-drawn animation may be on the way out at Disney, live-action remakes aren't. The Black Cauldron and all the rest of the The Chronicles of Prydain would be fantastic in live-action, especially in a post-Game of Thrones society that's hungry for another fantasy adventure. It'd take a project much bigger than this to bankrupt Disney nowadays, so why not roll the dice on remaking the original and see if it deserves a second chance at success?
Bolt
In a Hollywood landscape where shows and movies are constantly being rebooted or getting sequels, wouldn't it be fantastic to see Bolt 2? There aren't enough pet ensemble films these days, let alone ones that have the former star of a show-turned-pet in them.
What if, years down the road, Bolt gets upset because the show he helped build is finally getting cancelled? Better yet, what if he went to a convention appearance with Penny, and some crazy adventure unfolded from there? There's so much about Bolt's premise that could lay the groundwork for such a meta adventure through current fandoms, and we just don't get enough of that these days. Let's make a movie that pokes fun at fan nostalgia and obsession.
For Further Reference, Here's Everything New Coming To Disney's Streaming Service, Disney +
Got a franchise you'd like to see brought back to life on Disney+? Share in the comments below, and be sure to follow CinemaBlend for all the latest news happening in the world of movies and television.
This poll is no longer available.
Your Daily Blend of Entertainment News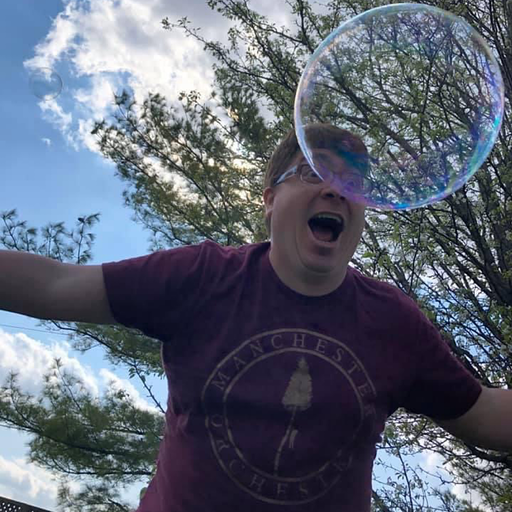 Mick contains multitudes and balances his time reporting on big happenings in the world of Star Trek, the WWE, reality television, and other sci-fi shows.