Every James Bond Villain's Motivations: A Quick Recap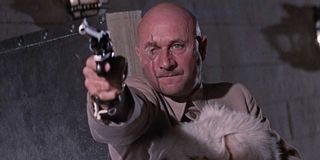 James Bond movies are memorable, action-packed and full of flash, but it's usually the 007 show. Are there villains? Absolutely, but I typically tend to remember their unique henchmen, cool looks or vast amounts of wealth before the actual plan the whole movie is working towards. Am I alone in this?
For those who may be as fuzzy on the motivations of the many Bond villains in the franchise, here's a brief breakdown for each of them. Keep in mind, key henchmen aren't touched on here, and we'll be skipping the movies that weren't produced by Eon Productions, as those generally aren't viewed as canon. Let's get started!
Dr. Julius No
Dr. No was the film world's first Bond villain, and a confirmed operative of SPECTRE in Dr. No. His big play was to disrupt the Project Mercury space launch using nuclear radio beams. Bond was able to stop the metal-armed villain's nefarious plot, and No ended up boiling to death in a cooling vat. Talk about a brutal way to go!
Rosa Klebb
Klebb is the "Number 3" in SPECTRE, and tasked by Ernst Stavro Blofeld (who we'll get into in a bit) with killing James Bond. She literally died trying in From Russia With Love, as her poison-tipped shoe knife was no match for the bullet from the beretta held by Bond's love interest Tatiana.
Emilio Largo
Emilio Largo was the "No. 2" in SPECTRE, and had a grand plan to hold the world hostage with nuclear weapons. The Thunderball villain had weapons pointed at nations with the intention of extorting them for money, but his plan died quicker than he did when getting shot with that spear gun through the back.
Ernst Stavro Blofeld
James Bond's most fearsome and most consistent adversary, and the head of SPECTRE. Blofeld's first onscreen appearance happened in From Russia With Love, in which Blofeld enlisted agents to kill Bond after the agent disposed of Dr. No. His goal was to kill Bond, but not before filming the agent in an illicit affair with a Russian agent in a video that would embarrass the British intelligence agency. Blofeld is the mastermind, but he and Bond never cross paths.
Blofeld had a minor presence throughout other films like Thunderball, but Blofeld and Bond wouldn't meet until You Only Live Twice. His main goal this time is to stir up a war between the Soviets and Americans by stealing their space capsules. Bond and Blofeld come face to face in a tense showdown, but Blofeld is forced to escape after Bond turns the tables and his plans fall through.
We move on to On Her Majesty's Secret Service, where Ernst Stavro Blofeld gets a little weird. This time around, he brainwashed 12 beautiful women and gave them a virus they will spread to cause massive harm throughout the world. Blofeld hoped to get a pardon from the U.N. before that happens, but his plans again go astray thanks to James Bond. Blofeld did get the last laugh in this encounter though, as he kills Bond's love interest Tracy in a drive-by shooting.
Things got progressively crazier in Diamonds Are Forever, where James Bond took on Blofeld and several look-alikes who resembled the head of SPECTRE. As for the grand plan, Blofeld wanted to use a high powered laser satellite to target nuclear stockpiles of countries that refuse to pay SPECTRE. It was a solid plan, and the doppelgänger thing was a decent way to keep Bond distracted, but Blofeld still failed when 007 ended up destroying the satellite.
Then we get to For Your Eyes Only, which only featured a man who looked and acted a lot like Blofeld, but for legal reasons was never referred to as such. He gets dropped into a large chimney to his death, and isn't seen by Bond again on screen until decades later in Spectre.
The Spectre appearance angered some fans who thought it created a timeline error seeing as that movie is a direct sequel to Skyfall. That being said, it should be noted that Casino Royale and onward is viewed as a reboot on the franchise, and therefore, that's a new Blofeld. We'll talk more about that version later. For now, let's move on.
Auric Goldfinger
Auric Goldfinger may not be the most famous James Bond villain, but the scene where he attempts to split 007 in half with a laser is one of the franchise's most iconic moments. His plan in Goldfinger was to irradiate the gold supply in Fort Knox and render it useless for decades while his own gold supply skyrockets in value. A smart play, or at least smarter than his plan in the novel, which was to remove $15 billion in gold bars from the facility in an impossibly short amount of time. Oh yeah, he dies by getting sucked out of a plane.
Dr. Kananga/Mr. Big
Dictator, drug lord, and star restauranteur: that was Dr. Kananga, who ultimately sought out to ship a massive amount of heroin into the United States to monopolize the sales of the drug market in Live and Let Die. His one problem? He didn't account for inflation, which is to say Bond forced him to swallow a compressed gas pellet and he literally exploded.
Francisco Scaramanga
Most villains' plans include killing James Bond as a natural consequence of their evil machinations, but Francisco Scaramanga started out with that. The famed assassin in The Man With The Golden Gun also wanted to sell the Solex, which is a device that can harness the sun's energy for destructive purposes. He ended up challenging Bond to a duel on the beach, but then fled to a funhouse. It ended up being a less honorable death overall, but hey, he's a villain.
Karl Stromberg
Some men just like to watch the world burn. In Karl Stromberg's case, he wanted to destroy the world in The Spy Who Loved Me by starting a nuclear war between the Soviets and Britain, and then create a new civilization under the sea. Stromberg ended up being shot to death by James Bond, but his henchmen Jaws manages to escape after killing a shark. I'm just saying, that metal-mouthed dude would've thrived in an underwater civilization if he can pull that off.
Hugo Drax
The last Bond villain failed in an underwater plot, so it's only natural the next one would shoot for the stars. I'm sorry, I meant "from" the stars, as Hugo Drax's plot in Moonraker was to fire a deadly nerve agent from space in order to eradicate the human population. He too wanted to create a new civilization, and apparently Jaws was a fan of that because he's in this movie again too. Drax ends up poisoned and ejected into space for his troubles, which only seems fair considering he was going to poison the world first.
Aristotle Kristatos
Aristotle, or "Aris" for short, had a relatively simple job in For Your Eyes Only. He had to obtain a transmitter capable of controlling the weapons systems of British submarines, and deliver it to the Soviets. Granted, things got a bit mucky because he had to play double agent of sorts, and convince James Bond the bad guy was actually a smuggler named Milos Columbo. The two figure out the rues, and Aris is killed by a knife thrown by Columbo.
General Orlov
At first glimpse, one may think the villain of Octopussy is Prince Kamal Khan. He starts out as the antagonist, until it is revealed he's merely helping General Orlov, who intends to detonate a U.S. nuclear warhead in West Germany. In a rather anti-climatic death, Orlov ends up being gunned down when he was mistaken for a defector at the West Germany border. Khan flew his plane into the side of a mountain, so clearly sometimes James Bond doesn't have to work quite so hard.
Max Zorin
Max Zorin was looking to get a leg up on the microchip business, and probably could've done so in a legitimate way if he was willing to put in the time. He wasn't though, and instead he had grand plans to destroy Silicon Valley using bombs that would create a massive flood and put the area entirely underwater. Bond, of course, foiled the plan ,and Zorin ended up falling to his death from the Golden Gate Bridge. There's no denying A View To Kill was an accurate title after that exit!
General Georgi Koskov
General Georgi Koskov probably would've gotten out of trouble in The Living Daylights had he just defected like he intended to, but got too greedy. Instead of just leaving the Soviet Union and avoiding embezzlement charges, Koskov attempted to trick Bond into killing his rival General Pushkin, and then he tried to navigate a massive drug deal with his ally Brad Whittaker in an effort to get a bunch of weapons for the Soviets. The deal fell through, and Koskov is taking back to the Soviet Union and assumed to be executed.
Franz Sanchez
Franz Sanchez was a special assignment for James Bond in Licence to Kill, who actually resigned from MI6 in order to pursue the drug lord. Sanchez definitely deserved it not just for what he did to CIA agent Felix Leiter (Bond's friend), but also for his elaborate scheme of dissolving cocaine in gas, and selling it to Asian drug lords. Bond sets Sanchez aflame, and ends the drug lord and his international scheme for good.
Alec Trevelyan
Playing Goldeneye 64 may give one an misunderstanding of the actual plot points of the James Bond movie it was based on, though it does manage to capture the major beats of Alec Trevelyan pretty well. He was a traitor to MI6, though Bond didn't find that out until later on. His plan was to use an EMP device called "Goldeneye" to destroy London's economy, all as an act of vengeance towards Britain for what they did to the Cossacks. Trevelyan falls to his death after a heated battle with Bond at the Cradle, which is surprisingly better in the film than in the video game.
Elliot Carver
Elliot Carver wanted a broadcasting deal in China, so he went about it the way any Bond villain would. That is to say he obtained a device which nearly sent China and the UK into war during Tomorrow Never Dies. He probably would've gotten away with it too, but unfortunately, he released news articles about the events hours before MI6 even learned of it. He ends up getting killed by a Sea-vac drill, which is one of the more brutal ways a villain has gone out in this franchise.
Elektra King
In a tried and true misdirection plot, Elektra King is revealed to be the true mastermind of The World Is Not Enough, and not the unfeeling terrorist Victor "Renard" Zokas. Granted, they both collaborate on the same plan, which is to intentionally destroy a nuclear submarine that will wipe out Istanbul and create an oil monopoly for her business. King ends up shot in the chest, which is arguably a better exit than the plutonium rod Zokas got shoved through him.
Gustav Graves/Colonel Moon
Colonel Moon was a North Korean Colonel who is believed to be killed by Bond in the early parts of Die Another Day. It turns out he used some crazy science to change his appearance and take on the persona of Gustav Graves, and attempted to use a sun-powered satellite to cut through the de-militarized zone and give North Korea a free path to attack South Korea. Bond stopped the satellite, and Graves gets sucked into a plane engine.
Le Chiffre
Le Chiffre is a banker for terrorists, who ends up losing a lot of money betting on a company's failure. Looking for a quick way to pay back his dangerous loaner Steven Obanno, Le Chiffre organizes a massive Texas Holdem tournament in Casino Royale in order to fleece some of the richest folks to win the money and save his own ass. Ironically enough, his betting fails again, and Le Chiffre ends up being killed by the mysterious Mr. Brown (who organized the meeting with Obanno) before he can exact vengeance on Bond. Brown ends up in MI6 custody though, so it's all good, right?
Dominic Greene
Dominic Greene is a wealthy, well-to-do man in the Bond world, so naturally he wanted to attempt to exploit a government in order to become even more rich and powerful during Quantum of Solace. Greene attempted to stage a coup in Bolivia, all so he could create an artificial drought and sell water to the new Bolivian government at a massively inflated price. Bond is a man who likes irony, so he leaves him with only motor oil to drink in the desert, and Greene is later killed by an assassin.
Tiago "Raoul Silva" Rodriguez
Tiago Rodriguez is one of the few Bond villains with a direct grudge towards MI6, but for once, James Bond is not in the crosshairs. Instead, he wishes to embarrass the organization in Skyfall, and more importantly, kill the woman who disavowed him, which resulted in a life-altering disfigurement, M. Rodriguez ends up failing with a bulk of his plan, but his main goal of killing M succeeds. He gets a knife in the back via Bond as a reward.
Franz Oberhauser/Ernst Stavro Blofeld
As I touched on earlier, Spectre's Ernst Stavro Blofeld is a new take on the villain. In this continuity, Bond was adopted by Franz Oberhauser's family, and was deeply resented by Franz. So much so that Franz secretly killed his father (Bond's adopted father), took the name Ernst Stavro Blofeld and founded SPECTRE just to target his adopted brother. He wants control of the global surveillance system Nine Eyes (to help further his interests within SPECTRE and presumably further torture Bond), but Bond stops him and he's taken into custody.
A 'Quite Drunk' Daniel Craig Wrapped Bond 25 Filming With A Moving Speech
We're still waiting on the arrival of the next main Bond villain in No Time To Die: Safin, who will be played by Rami Malek in the movie that comes out in April of 2020. Stick with CinemaBlend in the meantime for more details on that, and for the latest news in movies and television.
Your Daily Blend of Entertainment News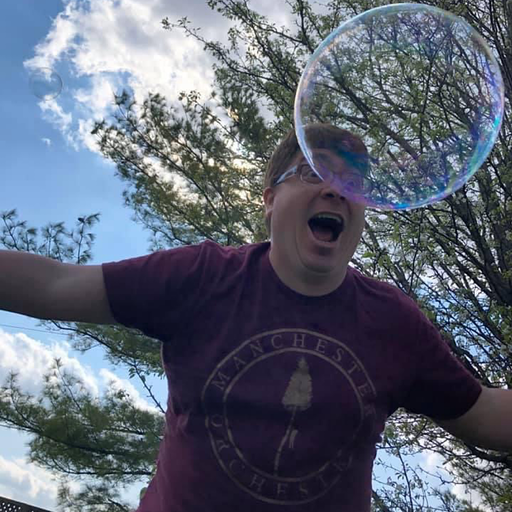 Mick contains multitudes and balances his time reporting on big happenings in the world of Star Trek, the WWE, reality television, and other sci-fi shows.