Kirsten Dunst Reveals The Spider-Man Requests She Refused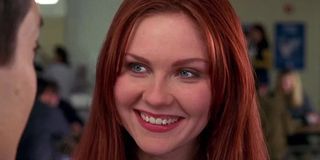 As much as sets are always working to be safe and productive environments for the actors, we do occasionally hear stories about experiences that may not have panned out exactly as the actor hoped. Sometimes being assertive is the best answer, and Kirsten Dunst recently revealed she had to refuse some requests when she was working on Sony's Spider-Man movies.
In a recent interview, Kirsten Dunst spoke out about stuntwork she refused, also revealing she said 'no" to changing her teeth for the production. She noted that she's never really had trouble standing up for herself on set, using Spider-Man as an example.
Kirsten Dunst spoke out about standing her ground when it came to stunt work she was uncomfortable with. This apparently occurred more than once during her time playing opposite Tobey Maguire in the Spider-Man universe, in which she played Mary Jane Watson across three films, Spider-Man 1-3.
Stuntwork can be dangerous. I remember a while back Chris Pratt told a story about being similarly strung up on the ceiling for a Guardians of the Galaxy Vol. 2 stunt. He actually fell and knocked himself unconscious when a stunt went wrong, although when telling the story he said he was attempting to land on his shoulder to sustain the least amount of damage possible. Stunts are no joke, and while Pratt wasn't flummoxed this accident occurred, not every actor or actress has the same personality. If an actor or actress is going to do a stunt he or she definitely needs to be comfortable with it, and it seems as if Kirsten Dunst wasn't.
It wasn't just stunts Kirsten Dunst had to refuse as part of these Sony Marvel movies, either. Apparently the production wasn't super happy with her overall look and wanted her to change her teeth in what she described to news.com.au as "Barbie doll"-esque. She also revealed:
It wouldn't be the first time an actor or actress was asked to drastically change their appearance for a movie role, but in this case Kirsten Dunst stuck to her guns and her own teeth. She's actually quite notable for doing this in Hollywood, as she told director Sofia Coppola for The Beguiled that losing weight would be too difficult and the director needed to just take her as she was. She's certainly a straight shooter, and those who hire the actress need to know that going in.
Ultimately, people remember Kirsten Dunst for bringing Mary Jane Watson to life on the big screen, and the movies didn't suffer from her lack of perfect teeth or her personal opinions on stunt work. Just don't ask her what she thinks about Tom Holland's Spider-Man movies...
Your Daily Blend of Entertainment News
Reality TV fan with a pinch of Disney fairy dust thrown in. Theme park junkie. If you've created a rom-com I've probably watched it.