Disney+ Is Apparently Wildly Popular In Utah, But Not These Other States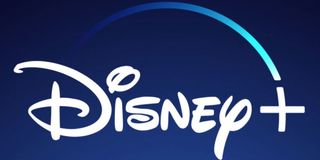 The release of Disney+ has easily been one of the most talked about events in the entertainment industry this year. It's driven plenty of conversation on social media platforms, as well as countless think pieces about the future of streaming. And according to Google, interest in Disney+ differed across the country. The new streaming platform was super popular in Utah -- but a few other states didn't seem to be very interested.
Google Trends logs and aggregates the number of searches performed on Google for a specific topic. They're usually a good indicator of interest during a certain time period, and in a certain area. Interest is measured up to 100 percent -- meaning that the topics (or areas) with the most interest are scored at 100, and every other score is calculated in relation to that.
MattressInsider.com examined Google search trends around Disney's new streaming service between November 2018 and November 2019 -- the year leading up to its release. They drilled down by state, and the Beehive State easily emerged as a hotbed for interest in Disney+. Idaho came in second, with 73 percent in comparison to Utah's 100 percent, and Wyoming rounded out the top three with a comparative 70 percent interest.
This data showed that, depending on what state you live in, search interest in Disney+ varied widely. Many states, including California and much of the midwest, fell somewhere in the 50 to 60 percent interest range. New York was within the bottom three, logging 41 percent interest, followed by Vermont at 38 percent. And the District of Columbia showed the overall least amount of interest in Disney+, with just 33 percent (to be fair, there has been plenty of other stuff to keep D.C. occupied these days). Check the chart for a general look at your state.
One thing Google Trends doesn't reveal is what searchers clicked on after they searched. Users could have been looking for information about what Disney+ is, what kind of content it would include, or how to subscribe. (You can get a free 7-day trial here.) Thus far, the streaming service has netted more than 10 million subscribers. Since Disney hasn't offered a breakdown of where those subscribers live, it's impossible to know whether Google Trends was an accurate measure of true interest in the platform overall.
Disney+'s rollout hasn't been perfect -- but they seem to have managed to capture viewers' interest. Subscriptions currently run at an enticing $6.99 per month, though data indicates that users would not continue with the service if prices dramatically increased. It's distinguished itself in a wide field of streaming platforms by offering new original content for beloved franchises like Star Wars and the MCU, as well as countless titles that appeal to our sense of nostalgia. There's no word yet on which titles Utahians have streamed the most.
Your Daily Blend of Entertainment News