11 Great Movies Coming To Netflix In January 2020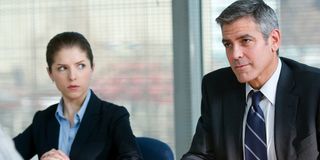 January may be the prime month to try something new, though Netflix is making a strong argument to stick with what's familiar in 2020. The January lineup for movies being added to the service has arrived, and as usual, there's a good collection of classics on the list worth re-visiting or watching for the first time.
Netflix subscribers will undoubtedly be overwhelmed by the amount of new content in their lives in January, so what's the harm in going back to some old movies? Especially ones that feature Leonardo DiCaprio, who has a couple key entries in this month's lineup. Let's dive in!
Catch Me If You Can
Based on the autobiography of former con man Frank Abagnale Jr., Leonardo DiCaprio stars in the thrilling tale of Abagnale's criminal history and the efforts of the FBI agent (played by Tom Hanks) who wanted to bring him to justice. This is a great one to watch, especially for those who aren't familiar with the true story. For those who have seen it before, read up on the actual life of Abagnale and see how Steven Spielberg tweaked his story.
Kill Bill Vol. 1 & 2
Is Kill Bill one or two movies? Luckily, that's not a question we'll be getting into right now, and regardless of where anyone stands on the subject, both movies are available to watch. Come for what may be the best Uma Thurman performance of all time, stay for that whistling tune and excessive amounts of violence that make every Quentin Tarantino movie so great.
Willy Wonka And The Chocolate Factory
It's always good to revisit Willy Wonka And The Chocolate Factory every so often to be reminded of what an absolute piece of garbage Grandpa Joe is. The man spends years bedridden, but is suddenly well and willing to undergo a physically stressful and demanding tour of the Wonka facility? He's despicable, but the performance of Gene Wilder as Willy Wonka is a real palette cleanser that wipes away the grime of Grandpa Joe well enough.
Chasing Amy
Few movies tackle the taboo of past relationships better than Chasing Amy. For anyone who has ever been jealous of a spouse's ex or a significant other's "history," Kevin Smith's movie feels almost mandatory. The underrated gem of this movie is a supporting role from Jason Lee, who just needs more roles in Hollywood that don't revolve around chipmunks.
Inception
Here we have another Leonardo DiCaprio classic, as well as a mind-bending epic from Christopher Nolan. Unfortunately, the world is no closer to learning the actual ending of Inception, though there are plenty of people who have solid opinions on what actually happened. For many others, the speculation continues to spin like a top, and weirdly enough, it doesn't appear as if it'll ever stop spinning.
Ferris Bueller's Day Off
Who among us hasn't wanted to have a day like Ferris Bueller? Well, at least before all the car stuff. Perhaps the best thing about Ferris Bueller's Day Off is that it's one of those movies that the whole family can enjoy, which makes it an experience for parents to watch with their kids. What generation doesn't love a slacker teen who always comes out on top?
American Beauty
Real-life events may make American Beauty a bit uncomfortable to watch going into 2020, though it's worth mentioning this movie never had a premise that was all that palatable. Controversies aside, it's still a great movie by Sam Mendes, and a great one to watch 20 years removed from his most recent movie, 1917. It may not be the most comfortable movie to watch these days, but it's still good and definitely worth a re-watch for anyone who hasn't seen it in a while.
Up In The Air
Life on the road can be tough, but usually when we hear that it's from someone who's either a trucker, celebrity or corporate businessman. It has to be doubly hard for George Clooney's Ryan given his job is to layoff the people other corporations fire, though you wouldn't know it by his demeanor. Up In The Air is a great movie, but probably not one anyone on a business trip wants to dive into while in their hotel room or on a layover.
True Grit
The Coen Brothers' adaptation of the classic True Grit, after 10 years, is still one of the sole modern Westerns that have been released in the modern era. Whether or not it's one of the best Coen Brothers movies is an entirely different discussion, but as far as Westerns go, it does the job well enough. Plus, it's crazy to see a young Hailee Steinfeld and how much her career has changed in the course of a decade.
The Naked Gun
It's been almost a decade since Leslie Nielsen's death, but his comedy legacy is still rolling strong on Netflix. The Naked Gun isn't the only Nielsen classic, but it is without a doubt one of his best. Unfortunately, Airplane isn't on Netflix at the moment for younger generations to really get the Nielsen comedy experience, but perhaps this one will be enough to make a subscriber drop a couple bucks on Vudu to watch the rest of his comedy work.
Pan's Labyrinth
Pan's Labyrinth is a mix of beauty and horror, which pretty much describes a bulk of Guillermo del Toro's work. It's also really sad, so be prepared to have a lot of tissues on standby provided you can muster up those feelings while being exposed to such bizarre imagery. I wouldn't call it an underrated classic, though many would argue this should've been Guillermo del Toro's first Oscar long before he actually got one.
Netflix Reveals How Many People Have Watched The Irishman, Or At Least Most Of It
All this and more is coming to Netflix (opens in new tab) in the first month of 2020. Stick with CinemaBlend for more on what's happening in the world of streaming, and to stay up to date with the latest goings on in television and movies.
Your Daily Blend of Entertainment News
Mick likes good television, but also reality television. He grew up on Star Wars, DC, Marvel, and pro wrestling and loves to discuss and dissect most of it. He's been writing online for over a decade and never dreamed he'd be in the position he is today.
Your Daily Blend of Entertainment News
Thank you for signing up to CinemaBlend. You will receive a verification email shortly.
There was a problem. Please refresh the page and try again.