Wait, Was Star Wars: The Rise Of Skywalker's Final Shot Used In Another Scene?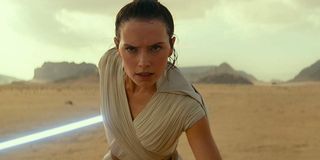 Warning: SPOILERS for Star Wars: The Rise of Skywalker are ahead!
The Skywalker Saga is over, and to cap off this era of Star Wars history, Rey was seen in the final minutes of Star Wars: The Rise of Skywalker on the first planet visited in the Original Trilogy: Tatooine. After burying Luke Skywalker and Leia Organa's lightsabers on the Lars homestead property and telling a local that her name was Rey Skywalker, the heroine was seen in The Rise of Skywalker's last shot looking at Tatooine's twin suns, a callback to when Luke did the same in A New Hope.
However, now various Star Wars fans have pointed out that this shot of Rey looks to be a reused shot of her on the planet Pasaana, the other desert planet seen in The Rise of Skywalker. Twitter user @im_organa made this discovery, posting the following:
As you can see, Rey's pose on Pasaana looks very similar to how she's standing in Star Wars: The Rise of Skywalker's final moment. Naturally there are differences, like BB-8 being next to her, the fabric on her hip being on the opposite side and Rey not holding a lightsaber on Tatooine, but these are things that could easily be adjusted in postproduction. The Pasaana shot was shown in the first Rise of Skywalker trailer, though I don't remember if it was included in the movie itself.
This comparison of the two Star Wars: The Rise of Skywalker shots was used as part of @im_organa's argument that Ben Solo's death was a late addition to the story, and that originally he wasn't supposed to die. Whether that's true or not, they do make some good points about how these shots seem to be the same, such as how Daisy Ridley's arms and feet are in the same positions. Another commenter mentioned how Rey is wearing a backpack during her Tatooine scenes except for the final shot, where she's backpack-less.
Assuming that these two shots are the same, that means that there was originally a different ending shot, but it was changed following the conclusion of principal photography. It wouldn't be the first time that a shot in a blockbuster has been tinkered around with for the final product (I'm looking at you, Justice League), and there are even instances when shots have been borrowed from other movies, like when X-Men: Apocalypse used an explosion from The Wolverine.
In the grand scheme of things, Star Wars: The Rise of Skywalker reusing a shot is a small matter, but it is just one way the conversation surrounding the final chapter of the Skywalker Saga has become incredibly divisive. While The Rise of Skywalker is doing quite well for itself commercially, so far making over $725 million worldwide, it's been met with mixed critical reception from both critics and fans. Even writer Chris Terrio admitted he wished this story could have been told across two movies.
Wherever you stand on Star Wars: The Rise of Skywalker, it wrapped up a saga that kicked off 42 years ago and immeasurably impacted pop culture. While it's possible we could see characters like Rey, Finn and Poe Dameron again down the line, as things stand now, it's a brave new galaxy far, far away we're entering into the next decade, to the point that we still don't know what's specifically coming yet on the big screen side of things.
Be sure to read CinemaBlend's review of Star Wars: The Rise of Skywalker and stay tuned for more coverage concerning the movie. You can also start planning your trips to the theater next year with our 2020 release schedule.
Your Daily Blend of Entertainment News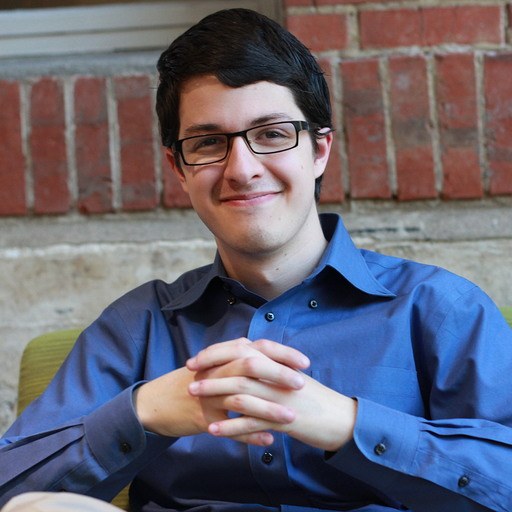 Connoisseur of Marvel, DC, Star Wars, John Wick, MonsterVerse and Doctor Who lore. He's aware he looks like Harry Potter and Clark Kent.