The 10 Most Badass Danny Trejo Roles, Ranked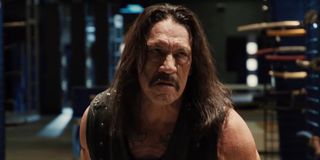 The story of Danny Trejo is an inspiring tale of a man's redemption from life as a criminal to a life playing many, many criminals. Prior to pursuing what would prove to be a successful career in both movies and TV shows, the Mexican-American spent more than a decade in and out of prison before achieving sobriety and taking a job as a drug counselor.
In the mid-1980s, Danny Trejo was asked to assist with a drug issue occurring on the set of the thriller Runaway Train, which led to him landing a small role as a boxer, which he had experience in while serving in San Quentin. It would be the first of nearly 400 acting credits to the 75-year-old's name, many of which are celebrated as some of the most badass characters in history.
Danny Trejo has so effortlessly mastered his badass persona that is often fun to imagine how he might improve other classic action movies. But of the countless characters he's played, which can we call his top 10 most badass roles?
SPOILER ALERT: This article contains some spoilers from the mentioned titles included in this list, including TV shows Sons of Anarchy and Breaking Bad. Read on with caution!
10. xXx (El Jefe)
There is a podcast called The Rewatchables, run by website The Ringer, that analyzes why some of cinema's most memorable and beloved films deserve repeat viewings by navigating the discussion through multiple categories, one of which posits the question of whether or not a film would be made better with the casting of Danny Trejo. It would not be out of the question to assume that this category's inspiration could have been sparked by one key moment in director Rob Cohen's xXx.
Xander "XXX" Cage (Vin Diesel), an extreme sports athlete forced by NSA agent Augustus Gibbons (Samuel L. Jackson) to infiltrate a Russian crime ring to avoid jail time, is sent along with other prisoners to a drug plantation owned by the Columbian drug cartel as part of what Cage believes is an elaborate field test, until leader El Jefe (Danny Trejo) threatens to torture him by putting a machete covered in real blood in front of his face. Before the scene pours into more zany, popcorn movie spectacle, it makes great use of Trejo's menacing presence in such little screen time.
9. Breacher (The Flash)
Danny Trejo had actually lobbied to play a different anti-hero from the pages of DC Comics in early 2016: an alien mercenary named Lobo, whom the actor matches the look of quite uncannily. However, a year later, Trejo instead earned his first gig as a live action DC character, after voicing Batman villain Bane on the animated Young Justice, in the popular CW series The Flash.
Barry Allen's colleague Cisco Ramon (Carlos Valdes) finds his romance with Gypsy (Jessica Camacho) threatened by her father: an interdimensional bounty hunter known as Breacher (Danny Trejo) who makes Robert De Niro's retired-CIA agent father-in-law to Ben Stiller in Meet the Parents look like Mr. Rogers. Breacher, at first, takes an immediate dislike in Cisco, but he eventually learns to respect him and even enlists his help for future adventures on The Flash, but never ceases to maintain his signature intimidating aura.
8. Sons of Anarchy (Romero "Romeo" Parada)
Danny Trejo made his debut on the hit FX series from creator Kurt Sutter as Romero Parada (referred to by friends as "Romeo") a high-ranking member of the Galindo Cartel who enlists the help of the Sons of Anarchy to be Mayan drug-running organization's primary weapons supplier. When the gun trading deal puts the Sons under suspicion, Jax Teller (Charlie Hunnam) approaches Parada in hopes to back out of the arrangement, only to discover that he is really an undercover CIA operative.
It is no question that Sons of Anarchy is one of the most badass television shows in recent memory and one tailor-made for an actor like Danny Trejo, who is given a character that, at first glance, seems like the obvious choice, until new layers of depth come to the surface. His rough exterior lends to his convincing portrayal of Romero "Romeo" Parada as a criminal, making the reveal of his double life as a man of the law all the more absorbing.
7. Con Air ("Johnny 23" Baca)
Danny Trejo has an extensive history of playing a bad guy, a role he has never had trouble fitting into considering his criminal background prior to taking up a career in acting. However, his role in Con Air, starring Nicolas Cage as an unfairly jailed father struggling to foil a prisoner revolt aboard a plane at the end of his sentence, is, thankfully, a far cry from his true self.
Much more bad than badass, Johnny "Johnny 23" Baca is one of the many vicious passengers aboard an ill-fated prison transport plane nicknamed the "Jailbird," whose nickname and 23 heart tattoos refer to the recorded number of women he has been convicted of sexually assaulting, despite his claims that his name could have been "Johnny 600." He is easily Danny Trejo's most despicable character, but a necessary in ensuring that the otherwise often ridiculous criminal shenanigans of Con Air are dosed with a touch of chilling evil, not that John Malkovich's Cyrus The Virus is not enough of a dastardly villain.
6. Heat (Trejo)
You know you're a badass actor when your own character in an action movie is named after you. Danny Trejo is credited as simply "Trejo" in one of the most celebrated thrillers of the past few decades: Michael Mann's Heat.
Danny Trejo plays the muscle of Robert De Niro's Los Angeles heist crew in this tale of a cat-and-mouse game between a police lieutenant (Al Pacino) and the thief (De Niro) he is hot on the trail of after a job goes wrong. Until De Niro's Neil McCauley kills Trejo, the then-51-year-old holds his own against the icon beautifully in what must be one of the proudest moments of his acting career.
5. From Dusk Till Dawn (Razor Charlie)
After learning that the duo were actually second cousins on the set of Desperado (more on that movie later), multi-tasking master filmmaker Robert Rodriguez must have made an unspoken promise to cast Danny Trejo in as many films as possible. He followed suit just a year later, putting him in the brief, yet impressionable, role of a gruff bartender who gets his name from his fanged grin in From Dusk Till Dawn.
We first meet Danny Trejo's Razor Charlie in the irreverent horror thriller, which spawned two sequels and a cult favorite TV series, when on-the-run thieves and brothers Seth (George Clooney) and Richard Gecko (Quentin Tarantino, also the film's screenwriter) and the family they have taken hostage (Harvey Keitel, Juliette Lewis, and Ernest Liu) reach their destination: a desert trucker bar called the Titty Twister. Little do they know that this joint is crawling with undead bloodsuckers, and Charlie is the toughest of them all. Even though it initially caught a lot of heat for tricking audiences into seeing a vampire movie, that flip-of-the-switch surprise is what makes From Dusk Till Dawn one of Robert Rodriguez's most exciting B movies.
4. Bad Ass (Frank Vega)
I mean, how could we not include Danny Trejo's heroic protagonist of the low-budget action comedy Bad Ass on a list of the actor's most badass roles? The title of the movie says it all.
Inspired by a viral video of a bearded senior citizen engaging in a physical altercation with a verbally abusive man on a city bus, Bad Ass stars Danny Trejo as Frank Vega, a homeless, fanny-pack carrying Vietnam war veteran whose random act of kindness makes him a reluctant local celebrity, until the murder of his best friend inspires him to embrace his destiny as the vigilante his corrupt city needs. The adventures of Frank "Bad Ass" Vega would continue in two straight-to-video sequels (Bad Ass 2: Bad Asses and Bad Ass 3: Bad Asses on the Bayou) which partnered Trejo with fellow action movie veteran Danny Glover.
3. Breaking Bad (Tortuga)
The key focus of Vince Gilligan's brilliant character study may be the evolution of Walter White (Bryan Cranston) from lowly high school chemistry teacher and devoted family man to ruthless drug lord, but its side characters are just as important and have lent to many of the series' most striking moments. One of Breaking Bad's most (literally) explosive episodes featured a special appearance by Danny Trejo as Tortuga, named for how he always wins by "taking his time."
In a pivotal episode of Breaking Bad's sophomore season, Hank Schrader (Dean Norris) starts his new position on the DEA's task force in El Paso enlisting the help of Tortuga, a cartel member who has agreed to collaborate as an informant. While we may never see Tortuga do much else other than browse a Skymall and enjoy a cigar, seeing his decapitated head sitting atop the shell of a turtle rigged to explode later on in the same episode is undeniably one of the most badass moments of Danny Trejo's career.
2. Desperado (Navajas)
They say to never bring a knife to a gunfight and, while that still rings true for just about anyone, Danny Trejo's champion blade wielder in the second chapter of Robert Rodriguez's El Mariachi Trilogy is the clear exception to the rule. Desperado sees Antonio Banderas succeeding the role of El Mariachi, a former musician with guitar case full of guns, who gets caught up in a drug war that pits him against a colorful cast of vicious villains, including Trejo's character, Navajas.
In his most striking scene in the film, Navajas' superhuman knife-throwing abilities seal the fate of Steve Buscemi, bring Antonio Banderas to his knees, and make him a nearly unstoppable force against a limousine full of heat-packing gangsters, until the bullets finally do claim him in an almost tragic end to such a memorable character. Danny Trejo could be called the De Niro to Robert Rodriguez's Scorsese - a frequent collaborative partnership that began with 1995's Desperado.
1. Machete (Isador "Machete" Cortez)
Of all the positively badass characters that Danny Trejo has breathed life into, there is no one else that could have topped the list than the title character of director Robert Rodriguez's exploitation extravaganza Machete. The 2010 thriller and its 2013 sequel Machete Kills both follow Trejo's ex-Federale on blood-soaked tirades against those who have done him wrong, aided by the likes of his priest brother (Cheech Marin), Sofia Vergara in a bullet-toting bra, and the President of the United States himself (Charlie Sheen).
You may think that Danny Trejo made his first appearance as Machete in a faux trailer preceding the B-movie tribute double feature Grindhouse, but, as Robert Rodriguez confirmed during an AMA session on Reddit, both the character of Machete and Trejo's role as the inventive uncle in Spy Kids are the same person, just existing in opposing universe. That only makes Machete even more badass: an unstoppable, unforgiving warrior hellbent on punishing evil who transcends alternative dimensions. Maybe that should be touched upon in Machete Kills Again... in Space, if it ever gets made?
Even in his 70s, Danny Trejo seems as lively as ever with no sign of stopping anytime soon. Therefore, we may be guaranteed an amendment to this list one day as he probably has several more badass tricks up his sleeve.
Do you think our ranking of Danny Trejo's most badass roles in movies and TV does the beloved actor justice, or do you want to strike a machete to our choices? Let us know in the comments!
This poll is no longer available.
Your Daily Blend of Entertainment News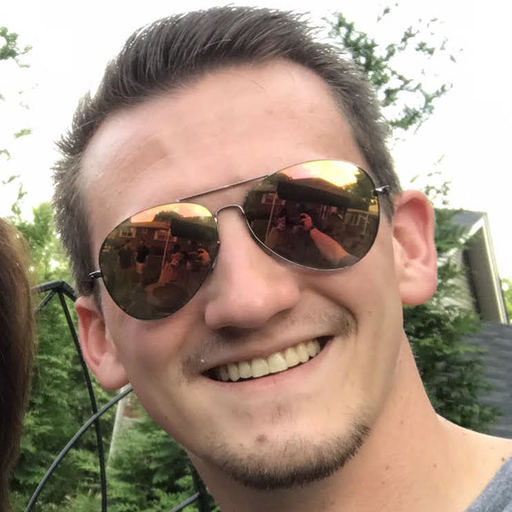 Jason has been writing since he was able to pick up a washable marker, with which he wrote his debut illustrated children's story, later transitioning to a short-lived comic book series and (very) amateur filmmaking before finally settling on pursuing a career in writing about movies in lieu of making them. Look for his name in almost any article about Batman.