Disney+ Short Lamp Life Reveals A Lot More Happened To Bo Peep Before Toy Story 4 Than We Thought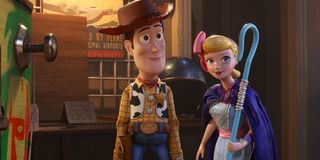 CinemaBlend participates in affiliate programs with various companies. We may earn a commission when you click on or make purchases via links.
For a lot of fans of Toy Story, Toy Story 4 was the movie that we didn't know we needed. It filled in the gaps in the story of one popular character and while that wasn't strictly necessary, the perspective of Bo Peep changed the way we looked at the toy characters in a big way. It opened up the world and it opened the eyes of both the audience and Woody.
However, while Toy Story 4 answered a lot of questions about where Bo Peep disappeared to after the events of Toy Story 2, it didn't answer all the questions. For that, we refer to the new Pixar short Lamp Life, which was just released on Disney+ (You can sign up for a seven day free trial of Disney+ here if you want to check it out.). The new short film, written and directed by Valerie LaPointe, who was a story supervisor on Toy Story 4, and a member of Pixar's internal "Team Bo," is designed to give us a few more specifics regarding how Bo Peep went from becoming a new kid's lamp, to a "lost toy" in a park.
The new short picks up immediately after the events of Toy Story 4, but before the events that take place in the credits. Bo Peep, her sheep, Woody and Giggle McDimples, are at the carnival after saying goodbye to Buzz and the gang. Woody has apparently just told Bo and Giggle about what happened his life during Toy Story 3, and now it's Bo's turn to share her story. It's a bit more involved than we guessed.
Not All Of Bo Peep's Damage Came From Living On Her Own
When we first meet Bo in Toy Story 4, she's clearly been through a lot. Both her body, and her crook, are covered in tape. She needs it because her arms literally come off without it. We're given to believe that it's all part of being a lost toy and being played with by a lot of kids, many of whom don't care of the the toys they play with. But we learn in Lamp Life, that some of Bo's damage came much earlier.
When Bo Peep first left Andy and Molly's house, she was being given to a new family with a little girl. This girl enjoyed playing with Bo, though her parents wanted her treating Bo more as a lamp and less as a toy. It's maybe not surprising, since it was actually this kid who broke Bo's crook while playing a little rough in her room. In addition, Bo loses her bonnet entirely when the girl and her sister, several years later, put the wrong size bulb in the lamp and accidentally start a fire, apparently burning the item completely.
Bo Peep Had A Lot Of Owners Through The Years
With the family kids having grown to the point that they're not interested in a "baby lamp" anymore, Bo ends up in a cardboard box on the sidewalk marked "free," to be given away to anybody who wants her. From there, our favorite lamp ended up going on a very wild ride through a lot of different hands.
She was given away as a Christmas white elephant gift. She ended up in the hands of a college student, so she got to see loud college parties first hand (she wasn't a fan). Then it seems she did a bit of traveling. She ends up in a windowsill, her light becoming a beacon for moths. She ends up on a boat, where she and her owner get seasick. Then she apparently finds herself on some sort of research trip someplace very cold and snowy, perhaps the arctic? Whether all this is part of her time with a single owner or several is unclear, but in the end, Bo digs herself and her lamp out of a garbage dumpster.
Bo Peep Was Literally Stuck To The Lamp
From there, Bo Peep and the sheep start dragging their lamp around the streets. There, they're found once again, this time by the old woman who runs the antique store that we see in Toy Story 4. She cleans up the lamp, and actually glues Bo and the sheep into place, leaving them stuck on the lamp. But considering everything that Bo and the sheep have been through up to this point, she really doesn't seem to mind.
Eventually, however, Bo does get restless for playtime, so when she discovers there's a park across from the antique store, she escapes and leaves the lamp behind. Bo has apparently met Giggle McDimples while inside the store, as she helps pry Bo Peep loose from the lamp with a nail file. Bo then steal sthe key to Gabby Gabby's cabinet, (The Gabinet) to get a light bulb which she can use to start a fire, like we saw earlier, as a way to get past the antiques store's laser security grid, because apparently the antique store had a laser security grid, until Bo Peep took it down.
There May Still Be More To Bo Peep's Story
Bo Peep's explanation seems to fill in the gaps in her backstory and let us know what she was up to while the rest of the Toy Story gang was dealing with Sunnyside Daycare and living with Bonnie. However, when Woody asks if everything we just saw really happened, she says "more or less."
Whether this means that Bo Peep has left out some details, or perhaps that she hasn't been entirely truthful isn't quite clear. Maybe she's just messing with Woody or maybe there's part of the story she's just not ready to tell yet, though the former seems more likely.
With this new short, one has to wonder if we've truly reached the end of the Toy Story saga. Is there another feature film for us to experience or perhaps more Disney+ shorts? It seems unlikely that we'll never see the characters from Toy Story again, though how they might appear in the future, either on the big screen or Disney+, is anybody's guess. If this is the end, it's a nice post script to Toy Story 4.
Your Daily Blend of Entertainment News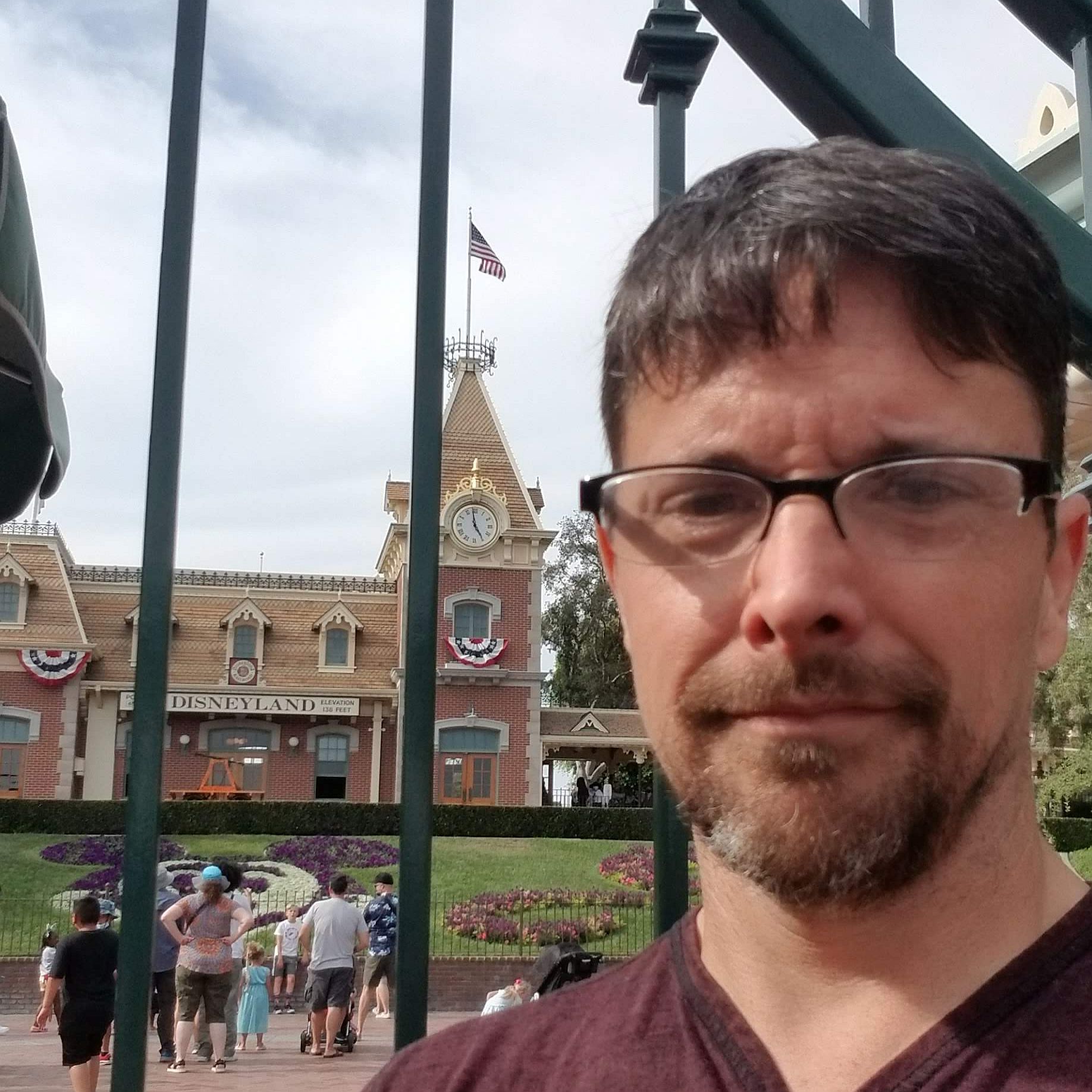 Content Producer/Theme Park Beat
CinemaBlend's resident theme park junkie and amateur Disney historian. Armchair Imagineer. Epcot Stan. Future Club 33 Member.