The Suicide Squad: Every Movie And TV Show Task Force X Has Appeared In So Far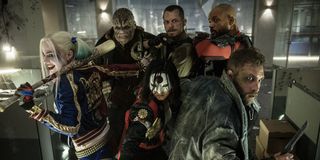 Director James Gunn is at the helm of Warner Bros' latest attempt at tackling DC's task force of criminals in need hoping to get less jail time. The Suicide Squad is reportedly not considered a sequel to David Ayer's film and barely a reboot either, so we can technically call this the eighth iteration of Task Force X to be adapted into movies and TV shows.
Oh, did you not realize that the 2016 movie starring Will Smith and Margot Robbie is not the only other screen adaptation of Suicide Squad? That may have been the first theatrical release to depict the team of DC's worst forced to do good, but Task Force X has seen several versatile iterations on TV and in feature-length, straight-to-video movies.
Disappointed to have missed out on all this anti-heroic action? Allow us to take you on a retrospective on all of the TV shows and movies that have put Suicide Squad in the spotlight.
Justice League Unlimited
The Suicide Squad made its screen debut in the second season of this series that continues the adventures of the Justice League, now joined by, just about, every DC superhero you could think of. The episode focuses on Col. Rick Flagg's recruitment of assassin Deadshot, weapons expert Plastique, aptly nicknamed Australian criminal Captain Boomerang, and the impeccably organized Clock King to form Task Force X under the command of Project Cadmus.
While the Suicide Squad is typically known to be a group of bad people brought together to "do some good," Amanda Waller's assignment in this episode actually has a more insidious agenda: steal a dangerous weapon from the Justice League Watchtower. The "Task Force X" episode marks a fun introduction to the villainous team and a crucial point of the tenuous Project Cadmus arc of Justice League Unlimited.
Smallville
This long-running Superman prequel series made referenced to the Suicide Squad in a brief, but ominous, mention by covert agency Checkmate's "White Queen" Amanda Waller (Pam Grier) in Season 9, before properly introducing them for following and final season. However, by then, the Squad (which is never referred to as "Task Force X" on the series) was not under command of "The Wall," but of an unlikely Smallville veteran.
In order to save her lover, Oliver Queen (Justin Hartley), after he is abducted by the Suicide Squad, Chloe Sullivan (Allison Mack) takes his place as their prisoner before eventually replacing Rick Flagg as its leader. By using the resources of the team (at that point made up of Deadshot, Plastique, and teleporter Warp), Chloe was able to protect Oliver, Clark Kent (Tom Welling), and other members of the Justice Society of America from a recently passed anti-vigilante act.
Arrow
Task Force X's second live action appearance also indirectly involved Oliver Queen, this time played by Stephen Amell on the hit CW series Arrow. In the Season 2 episode, "Suicide Squad," then A.R.G.U.S. agent John Diggle (David Ramsey) is asked to accompany Amanda Waller's (Cynthia Addai-Robinson) titular crew on a mission, despite being placed on a team with criminals he helped put in jail, including his arch-nemesis, Floyd "Deadshot" Lawton (Michael Rowe).
In what would be its first of many appearances on Arrow and a few different team iterations, Task Force X, also including Diggle's lover Lyla Michaels (Audrey Marie Anderson), Bronze Tiger (Michael Jai White), and Shrapnel (Sean Maher), are assigned to stop a warlord Diggle encountered while touring Afghanistan. It is an intriguing way to introduce the Suicide Squad into the Arrow-verse for how it makes their relation to the central characters a more personal matter.
Batman: Assault On Arkham
A Batman film almost purely by title and its heavy inspirations from Rocksteady's Arkham Series video games, Batman: Assault on Arkham may feature the Dark Knight (voiced by Kevin Conroy) in a couple of key scenes, but it is 100% a Suicide Squad movie. The newly formed Task Force X is forced by Amanda Waller (reprised by Justice League Unlimited star CCH Pounder) to infiltrate Arkham Asylum to retrieve important information from the Riddler.
This feature-length, animated movie earns its PG-13 rating by incorporating everything from inter-Squad casual sex, grisly action, and an obligatory exploding head or two. Assault on Arkham is also the one animated DC film that might appeal the most to fans of the 2016 live action Suicide Squad movie, as it includes the likes of Deadshot (Neal McDonough), Harley Quinn (Hynden Walch), and Captain Boomerang (Greg Ellis) on Task Force X, alongside King Shark (John DiMaggio), Killer Frost (Jennifer Hale), Black Spider (Giancarlo Esposito), and the ill-fated KGBeast (no voice actor cast for character written to be killed off), as well as a special appearance by the Joker (Troy Baker).
Suicide Squad
Unless you have been following the adventures of the Suicide Squad in the comics or have a soft-spot for their animated appearances, this Oscar-winner for Best Makeup is most likely the first thing you think of when you hear the villainous team's morbid name. Writer and director David Ayer's Oscar-winner for Best Makeup depicts Amanda Waller's (Viola Davis) development of Task Force X (led by Joel Kinnaman as Col. Rick Flagg), who are called to action for their first mission to save the world from one of their own members, Enchantress (Cara Delevigne).
The Suicide Squad is a moniker that has existed in DC Comics since the late 1950s, originally dubbed a nickname for expendable special forces agents on especially dangerous missions, however, by now, the most recognizable iteration comes from this film. Will Smith plays a sympathetic rendition of Deadshot (the connective tissue of every adaptation mentioned so far), accompanied by the bomb-rigged heads of Harley Quinn (Margot Robbie), Captain Boomerang (Jai Courtney), Killer Croc (Adewale Akinnuoye-Agbaje), El Diablo (Jay Hernandez), deceased Slipknot (Adam Beach), and non-villain Katana (Karen Fukuhara). Oh, and Jared Leto pops up as the Joker a couple times, too.
Suicide Squad: Hell To Pay
Much like James Gunn upcoming The Suicide Squad, the second feature-length animated film to star Task Force X is not really a sequel or a reboot to Batman: Assault on Arkham. It does, however include a number of new faces and an almost entirely different cast of voices, most notably Christian Slater as Deadshot, Vanessa Williams as Amanda Waller, and Tara Strong, once again, playing her most famous character, Harley Quinn.
Suicide Squad: Hell to Pay puts the crew of criminals, also including Captain Boomerang (Liam McIntyre), Killer Frost (Kristen Bauer van Straten), Bronze Tiger (Billy Brown), and Copperhead (Gideon Emery), on a strange mission to be the first to locate and retrieve a highly coveted mystical object: literally a "Get Out Of Hell Free" card. For an animated movie, this is the one Suicide Squad adaptation that really raises the stakes with its R-rating and its boldness to sacrifice most of the members of Task Force X.
Young Justice
This popular animated series following a group of teenage, super-powered crimefighters is somewhat of a continuation of the canonical DC Animated Universe. However, their iteration of Task Force X led by a recast Amanda Waller (now voiced by Sheryl Lee Ralph) is quite a stretch from previous animated appearances of the Suicide Squad.
In the Season 3 episode of Young Justice (which is subtitled Outsiders for that season) called "Leverage," several younger members of the Justice League are sent to investigate a possible metahuman trafficking operation somewhere in Russia, not realizing that Task Force X has been sent to the same location for a similar purpose. This time, the Suicide Squad is made up of just three members: Captain Boomerang (Crispin Freeman), arch enemy of Atlantis Black Manta (Khary Payton), and highly intelligent gorilla Monsieur Mallah.
If you are just too eager to wait until the summer of 2021 to see more of your favorite DC villains reluctantly switching sides, hopefully these various iterations will quench you thirst. Otherwise, be sure to check back for more updates on James Gunn's The Suicide Squad here at CinemaBlend.
Your Daily Blend of Entertainment News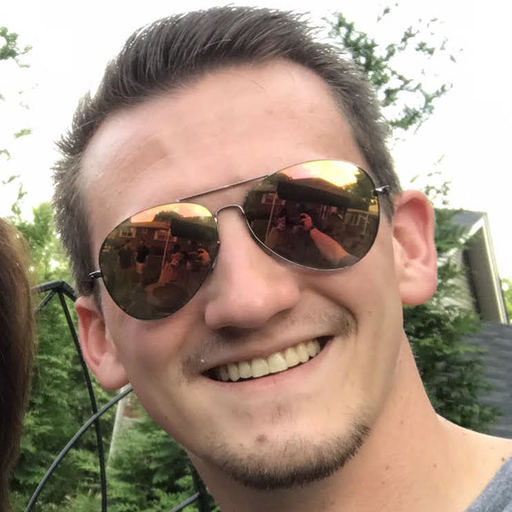 Jason has been writing since he was able to pick up a washable marker, with which he wrote his debut illustrated children's story, later transitioning to a short-lived comic book series and (very) amateur filmmaking before finally settling on pursuing a career in writing about movies in lieu of making them. Look for his name in almost any article about Batman.