10 Great Dwayne Johnson Movies To Stream Or Rent Online Right Now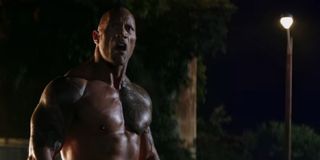 CinemaBlend participates in affiliate programs with various companies. We may earn a commission when you click on or make purchases via links.
Dwayne Johnson has created a body of work that's just fun. Whether fighting giant animals or chasing bad guys, Dwayne Johnson movies are enjoyable in their simplicity. They give you action, sometimes romance, funny one-liners, and an adrenaline rush. He makes really good popcorn flicks.
Dwayne Johnson is one of the highest paid actors around because he has the star power to build hit franchises: He is a likable guy and that comes across through most of his characters. Dwayne Johnson movies are the perfect thing to watch when you need a boost of endorphins.
To start your Dwayne Johnson movie marathon, we listed a few of his best movies available to rent or stream.
Fast and Furious 5 to 8 (2011-2017)
The Fast and Furious movies follow a group of criminals who street race, conduct heists, spy, and perform other car related missions. Fast Five is the movie that brought Dwayne Johnson to the franchise, and it is when the Fast series became more of an action heist series than a car racing one. According to Vin Diesel, Tommy Lee Jones was the original actor that the series wanted for the Luke Hobbs character, but Facebook fans of the Fast franchise suggested Johnson and Diesel star in a movie together.
In the Fast Five, Luke Hobbs is on a mission to bring down the core team, including Dom (Vin Diesel) and Brian (Paul Walker). In Fast & Furious 6, he seeks Dom's help to take down Owen Shaw (Luke Evans), a leader of a global crime ring. In Furious 7, Deckard Shaw (Jason Statham) targets Hobbs to get revenge for his brother Owen. The Fate of the Furious marks Hobbs final appearance in the Fast franchise, but opens the door for his separate franchise with Jason Statham's Shaw. Fate of the Furious involves Shaw and Hobbs in prison together. Dwayne Johnson's Hobbs begins the franchise as a straight-laced cop figure, but builds layers as he continues in the series.
Hobbs & Shaw (2019)
Hobbs & Shaw is a spin-off series from the Fast and Furious franchise. It follows mortal enemies Hobbs (Dwayne Johnson) and Shaw (Jason Statham) as they're forced to work together for the good of mankind. Idris Elba plays a terrorist trying to take down the world with a deadly virus. Hobbs & Shaw also digs deeper into the backstory surrounding these characters.
Hobbs & Shaw is many things rolled into one. It's a buddy cop film, an action film, and a comedy. Statham and Johnson are two very different brands of action hero, which results in great onscreen chemistry from this unlikely pair. Hobbs & Shaw is a fun addition to the extended Fast and Furious universe.
Where To Stream: Hobbs & Shaw is available to stream on HBO Now.
Race To Witch Mountain (2009)
Dwayne Johnson stars alongside AnnaSophia Robb, Alexander Ludwig, and Carla Gugino in Race to Witch Mountain, a remake of the 1975 Disney film Escape to Witch Mountain. It's Disney's third adaptation of the Escape to Witch Mountain book. A cab driver named Bruno (Dwayne Johnson) must help two alien teens Sara (AnnaSophia Robb) and Seth (Alexander Ludwig) return to their home planet.
Race to Witch Mountain strays very far away from the original source material. Big fans of the Escape to Witch Mountain books or previous movies might not enjoy this action heavy adaptation. However, if you just want a fun, action-packed family film, Race to Witch Mountain is a great choice. Dwayne Johnson's film persona fits well with this kid-friendly movie because he takes on the protector and comedic relief role with ease. Bruno is just the right combination of bewildered human and highly skilled professional.
Where To Stream: Race to Witch Mountain is available to stream on Netflix.
Gridiron Gang (2006)
Gridiron Gang is loosely based on the true story of the Kilpatrick Mustang's 1990 season. Kilpatrick Mustang's is an American football team at a juvenile detention camp. Dwayne Johnson plays Sean Porter, a man who works at the Kilpatrick Detention Center, and feels frustrated and helpless as the children just return to their troubled lives after leaving the center. He wants to create a football team to make them feel part of something, and hopefully change their life path.
Dwayne Johnson playing a compassionate correction officer feels right. It just feels like a role made for him. Some consider Gridiron Gang one of Johnson's best movies because of his sincere performance as a man who really cares and wants to see these children overcome their circumstances. Gridiron Gang delivers all the sports movie clichés and gets a bit cheesy, but it definitely makes you root for these players and Dwayne Johnson delivers one of his most impactful performances in Gridiron Gang.
Where To Stream: Gridiron Gang is available to stream on Netflix
The Rundown (2003)
Seann William Scott, Christopher Walken, Rosario Dawson, and Dwayne Johnson star in The Rundown. Beck (Dwayne Johnson) wants out of the bounty hunting game. Before he can retire, he has one last mission retrieve his boss's son Travis (Seann William Scott) from a small mining town in Brazil. Sounds easy right? Not at all.
Dwayne Johnson has become a major player in the buddy action film world. The Rundown was one of Johnson's first roles in that genre. Seann William Scott had already established himself as a great comedic partner with his roles in the American Pie franchise and Dude, Where's My Car? and this film helped show that Johnson is as well, as their chemistry is the movie's main selling point. The Rundown relies on most of the usual action adventure formulaic notes, but it works. The Rundown gives viewers a glimpse into Johnson's future as an action and comedy star.
Where To Stream: The Rundown is available to stream through a Cinemax subscription.
San Andreas (2015)
In San Andreas, an massive earthquake hits California and Los Angeles Fire Department helicopter rescue pilot Ray Gaines (Dwayne Johnson) ignores all the people who need help to go on a quest to save his estranged daughter (Alexandra Daddario) and his soon-to-be ex-wife (Carla Gugino).
San Andreas is an action film that relies on personal stakes over the common good. Ray chooses to put his family first instead of strangers, which some may identify with, and others will find his actions completely unbecoming. Either way, San Andreas showcases Dwayne Johnson in full action hero glory. It's also an entertaining film with impressive CGI and thrilling disaster shots.
Where To Rent Online: San Andreas is available to rent on Amazon.
Rampage (2018)
Dwayne Johnson, Naomie Harris, Malin Maria Akerman, Jake Lacy, Joe Manganiello, and Jeffrey Dean Morgan star in Rampage. Rampage is a monster film about primatologist Davis Okoye (Johnson) and a genetically mutated albino gorilla named George who must fight against a mutated wolf and crocodile to save the planet.
Rampage is a movie that features a giant crocodile, gorilla, and wolf, so don't go into this movie expecting a film that presents existential questions about life. It's a silly movie that is self-aware and embraces it. Dwayne Johnson clearly felt a connection to this film, and it shows in his effortlessly charming action hero ways. He fully commits to this fun and silly thrill ride.
Where To Rent Online: Rampage is available to rent on Amazon.
Central Intelligence (2016)
Central Intelligence marks the first collaboration of many from Kevin Hart and Dwayne Johnson. In high school, Calvin (Kevin Hart) was popular and an all-star athlete, while Robbie (Dwayne Johnson) was overweight and a social outcast. Calvin and his girlfriend Maggie (Danielle Nicolet) are two of the only people who show Robbie kindness in high school. Robbie reaches out to Calvin as Bob Stone, and Calvin soon finds himself involved in a dangerous CIA mission
Central Intelligence isn't my favorite Kevin Hart and Dwayne Johnson collaboration. However, it's a good intro into their on-screen dynamics. Also unlike most Dwayne Johnson movies, he plays more of the Wise Guy to Hart's Straight Man in this role. They keep their action star and comedian partnership, but they reverse comedic roles in some scenes. It's nice to see them break perceived expectations a few times in Central Intelligence.
Where To Stream: Central Intelligence is available to stream on TBS's app.
Where To Rent Online: Central Intelligence is available to rent on Amazon.
Moana (2016)
Moana is a 2016 Disney animated film about a young girl named Moana (Auli'l Cravalho) who sets off to find a demigod named Maui (Dwayne Johnson) to restore a mystical relic to the goddess Te Fiti and save her village.
Maui is such a fun character and Johnson is the ideal choice to bring this character to life. Moana relies mainly on the chemistry between Maui and Moana to tell the story, and both characters deliver dynamic, charismatic performances. Dwayne Johnson will have you singing "You're Welcome" all week.
Where To Stream: Moana is available to stream on Disney+.
The Jumanji Franchise (2017, 2019)
Jumanji: Welcome to the Jungle follows a group of teens as they find themselves trapped inside an old video game. They must play the game as their avatars in order to beat it and survive. Karen Gillan, Dwayne Jonson, Jack Black, Nick Jonas, and Kevin Hart star in Jumanji. The sequel, Jumanji: The Next Level is basically the same concept except this time the game is broken and the stakes are higher. It also features the additions of Danny DeVito, Danny Glover, and Awkwafina.
Dwayne Johnson already feels like a comic book or video game character, so this role is perfect for him. The Jumanji films are my favorite of Johnson's movie collection because of their great blend of humor and action. I will gladly sign up for all the future ones.
Where To Rent Online: Jumanji: Welcome to the Jungle is available to rent on Amazon.
Where To Rent Online: Jumanji: The Next Level is available to rent on Amazon.
Dwayne Johnson has some exciting projects coming up, while we wait for them, we'll just be over here binging all the ones on the list.
Your Daily Blend of Entertainment News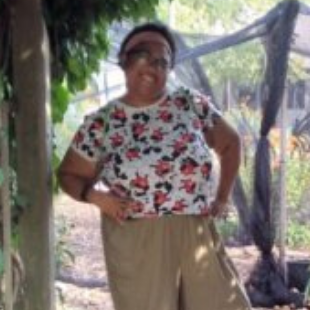 Spent most of my life in various parts of Illinois, including attending college in Evanston. I have been a life long lover of pop culture, especially television, turned that passion into writing about all things entertainment related. When I'm not writing about pop culture, I can be found channeling Gordon Ramsay by kicking people out the kitchen.