Ryan Reynolds And Other Celebrities Who Have Donated To Coronavirus Relief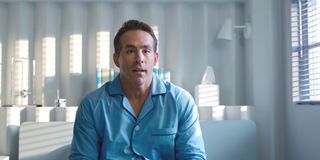 With everything that is going on in the world in light of the global Coronavirus pandemic, it can be easy to only see the negatives of the situation. Our everyday lives and routines have been thrown out the window as many of us are confined to our homes in self-isolation. But there's still some good out in the world. In light of everything, actors like Ryan Reynolds, athletes, artists, and other celebrities have all stepped up to the plate and providing relief for those who need it most.
And while our local, state, national, and world leaders fight tooth and nail to find a solution for all the problems that have amounted in the wake of COVID-19, maybe now is the perfect time to take a look at some of the good celebrities are doing to help get us through these trying times. Here are some celebrities who are using their fame and fortune to make a difference in the world.
Ryan Reynolds And Blake Lively
Deadpool star and world-renowned jokester Ryan Reynolds has had an ongoing feud with his X-Men Origins: Wolverine co-star Hugh Jackman for about as long as anyone can remember. And while this feud has mostly consisted of light ribbing from both parties, Reynolds and his wife Blake Lively, have turned the squabble into a great cause in light of the COVID-19 pandemic.
In an Instagram post, Reynolds explained that he and Lively would be donating $1 million to be split between Feeding America and Food Banks Canada. The actor also encouraged his 35 million followers to give what they can to those organizations during this time of need. He closed out the post by telling everyone to take care of themselves and reach out to someone who's isolated, which was followed by a fake number tied to Hugh Jackman. Lively followed up with a post of her own echoing her husband's request before poking fun at Reynolds' "emotional distancing" from his mother-in-law.
Rihanna
While some celebrities focus their efforts on raising funding for food banks around the world, others are taking a different approach when responding to the global pandemic. Grammy Award-winning singer and actress Rihanna announced in March 2020 that her nonprofit organization, the Clara Lionel Foundation would be donating $5 million to various organizations in need of crucial funds.
This $5 million donation will go to a number of different organizations, including Direct Relief, Feeding America, Partners In Health, The World Health Organization's COVID-19 Solidarity Response Fund, The International Rescue Committee, and numerous others. The foundation hopes to provide enough funds to support providing food, equipment for healthcare providers, training, and the distribution of respiratory supplies.
Jimmy Fallon
When he's not coming up with inventive ways to keep The Tonight Show up and running during the pandemic, host Jimmy Fallon is also bringing more eyes to the needs of food banks like Feeding America. In an Instagram post from March 15, 2020, Fallon posted a screenshot of a donation to the organization, though the sum was not disclosed.
In addition to donating to Feeding America, the late night host brought much-needed attention to the organization as well as countless others that are in need of resources while millions of students across the country are missing out on meals each and every day. With more than 17 million followers on the social media platform, Fallon's post surely led to an uptick of support for the cause.
Justin Bieber
Long before COVID-19 began to have a major impact on the daily lives of most Americans, the virus was working its way through mainland China. In response to this, pop star Justin Bieber posted a video to his Instagram where he pledged to make a $29,000 donation to the Beijing Chunmiao Charity Foundation in order to provide support for children whose lives were impacted by the outbreak.
In the Instagram post from February 13, the Canadian superstar told his Chinese fans, and the nation as a whole, that he stood with them during their time of need and that he was making the $29,000 donation as an act of solidarity.
Bethenny Frankel
Everyone's favorite former Real Housewives Of New York cast-member, Bethenny Frankel, is even getting in on the good deeds. According to Radio.com, Frankel is currently working on a plan to donate 1 million masks to help fight the Coronavirus. Frankel told the publication that she was receiving countless requests from her social media followers from hospitals and other medical facilities that are in a dire need for masks to protect themselves.
What initially started as a plan to provide 10,000 masks, Frankel's goal continued to rise as she made plans to donate 150,000 masks before deciding to get up to 1 million masks by the time everything is said and done. And these aren't handmade masks either, as Frankel is working with multiple suppliers around the world to obtain enough masks to help the struggling medical system in the United States.
National Basketball Association
The National Basketball League was one of the first major sports leagues to suspend play in early March 2020 after Utah Jazz center Rudy Gobert tested positive for COVID-19. In the days following the suspension of the season, multiple NBA superstars, team owners, and organizations all came forward with pledges to donate millions of dollars towards the salaries and wages of employees out of work with the closure of the league's arenas.
Everyone from New Orleans Pelicans rookie Zion Williamson to Dallas Mavericks owner Mark Cuban stepped up to the plate and pulled together resources to minimize the negative impact on those workers' lives during the crisis.
Major League Baseball
Shortly after the NBA brought the remainder of its season to a halt in early March 2020, most professional leagues followed suit, including Major League Baseball, who cancelled the rest of spring training and pushed back opening day by at least two weeks. With so many workers at the league's 30 stadiums being displaced during the pandemic, the league and each team have pledged $1 million ($30 million total) that will go towards the salaries of those workers.
On top of that, several star players, including Chicago Cubs outfielder Jason Heyward, who is committed to donating $200,000 towards Chicago-based organizations: Mothers Against Senseless Killing and the Greater Chicago Food Depository. Other players from across the league are also standing up and supporting their communities, and the global population as a whole in light of the pandemic.
Those are just a few of the celebrities who are making a difference throughout the Coronavirus pandemic. With so much pain and suffering going on right now, it is refreshing to see so many people coming together to help their fellow humans.
Your Daily Blend of Entertainment News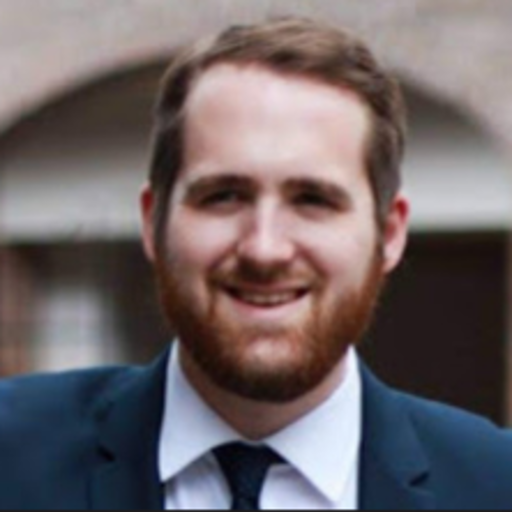 Philip grew up in Louisiana (not New Orleans) before moving to St. Louis after graduating from Louisiana State University-Shreveport. When he's not writing about movies or television, Philip can be found being chased by his three kids, telling his dogs to stop barking at the mailman, or yelling about professional wrestling to his wife. If the stars properly align, he will talk about For Love Of The Game being the best baseball movie of all time.