The Best Movies To Stream Or Rent If You Like Hustlers
CinemaBlend participates in affiliate programs with various companies. We may earn a commission when you click on or make purchases via links.
Hustlers is a movie based on the real life story of a group of strippers who drugged rich men to steal their money. This film heavily focuses on the friendship between Destiny (Constance Wu) and Ramona (Jennifer Lopez), and its rise and demise. Many movie fans consider Hustlers one of the best movies of 2019—mainly because of Jennifer Lopez's stellar performance, a fascinating story, and the impressive cardio. Hustlers is currently not available through a subscription streaming service, but Amazon Prime Video has it available to purchase or rent.
Fans of true-life stories, stripper movies, heist films, and black comedies might enjoy Hustlers. It keeps you entertained and alert all the way to the end of the flick. If you love Hustlers, then here are a few films to add to your watchlist.
Magic Mike
What It's About: Steven Soderbergh directed Magic Mike, a movie about the strippers of an all-male Tampa strip club. Channing Tatum, Alex Pettyfer, Cody Horn, Matt Bomer, Joe Manganiello, and Matthew McConaughey star.
Why Hustlers Fans Will Like It: Hustlers and Magic Mike both take a critical look at the world of strip clubs and stripping. Neither film glamorizes the profession. In fact, both films highlight the darker elements of the world, while also emphasizing how parts of the profession can seduce people during tough times.
Stream it on Amazon Prime here.
Rent It here.
Ocean's 8
What It's About: Danny Ocean (George Clooney)'s sister Debbie Ocean (Sandra Bullock) wants to continue his legacy of thievery, so she gathers a group of women to help her with a heist (and a bit of revenge). Ocean 8's cast includes Cate Blanchett, Anne Hathaway, Mindy Kaling, Sarah Paulson, Awkwafina, Rihanna, and Helen Bonham Carter.
Why Hustlers Fans Will Like It: Ocean's 8 and Hustlers involve a group of women outsmarting men for profit and revenge. Also both films aren't anti-men movies. Instead, they're anti-bad men movies that also show the flaws in these female characters and their crimes.
Stream it on Cinemax here.
Rent it here.
The Wolf Of Wall Street
What It's About: Martin Scorsese directs The Wolf of Wall Street, a biographical account of Jordan Belfort's time as stockbroker in New York City. It depicts the criminal and high rollers life of being a rich and corrupt stockbroker. Leonardo DiCaprio plays Jordan. The Wolf of Wall Street cast also includes Jonah Hill, Margot Robbie, and Matthew McConaughey.
Why Hustlers Fans Will Like It: The type of men that the women in Hustlers go after are the men portrayed in The Wolf of Wall Street. Rich men obsessed with their wealth and status types. Both films don't portray these stockbrokers in a flattering light, but both also show some human sides to them. Hustlers and The Wolf of Wall Street also both have mesmerizing black comedy performances from the leads and supporting cast members.
Stream it on FX here.
Rent it here.
Widows
What It's About: Three women connected through their deceased husbands who worked together in a crime gang, plot to steal $5 million from a local corrupt politician. The Widows ensemble cast includes Viola Davis, Michelle Rodriguez, Elizabeth Debicki, Cynthia Erivo, Brian Tyree Henry, Daniel Kaluuya, Colin Farrell, and Liam Neeson. It's directed by Steve McQueen and based on a 80s television show of the same name.
Why Hustlers Fans Will Like It: Widows is another movie about women using their skills, intelligence, and strength to plot against bad men. Hustlers has a more flashy, lighter tone but both films show turning to a life of crime as a way of survival.
Stream it on Cinemax here.
Rent it: N/A
Out of Sight
What It's About: Jennifer Lopez and George Clooney star in Out of Sight. Steven Soderbergh directs this romantic crime caper. Jack Foley (George Clooney) and Karen Sisco are on opposite sides of the law, but can't ignore their growing attraction to one another. Out of Sight blends the stellar chemistry of Lopez and Clooney with a genuinely funny script.
Why Hustlers Fans Will Like It: Jennifer Lopez gives another standout performance in Out of Sight. Both films have Lopez in common, and they're both crime comedies that finds humor in dangerous situations. They are also films with real moments of heartbreak because criminals rarely get happy endings, at least not in films.
Stream it on HBO Now here.
Rent it here.
Striptease
What It's About: Demi Moore plays a former FBI secretary turn stripper who loses the custody of her daughter (Rumer Willis). She then becomes a stripper to pay for the appeal trial's legal fees. While stripping, Erin (Demi Moore) gets involved with a corrupt congressman David Dilbeck (Burt Reynolds).
Why Hustlers Fans Will Like It: Striptease is another movie that showcases women who turn to the life of stripping to help their families. Erin and Destiny take opposite legal paths. The world of stripping leads Destiny down a dark path of crime, but Erin's job as a stripper actually helps her help law enforcement officers.
Rent it here.
Set It Off
What It's About: Set it Off is a movie about four women who plan to execute a bank robbery. The main four women are Queen Latifah, Jada Pinkett-Smith, Vivica A. Fox, and Kimberly Elise.
Why Hustlers Fans Will Like It: Set it Off is a tale of women who, after being abused and used by a system created for them to fail, turn to a life of crime. Hustlers has a similar "let's burn it all down" tone, but with less dire consequences.
Stream it on Tubi here.
Rent it here.
Ocean's Eleven
What It's About: Steven Soderbergh also directed Ocean's Eleven, a movie featuring a cast of skilled and specialized characters. Danny Ocean (George Clooney) is the ringleader in this casino heist film. Ocean's Eleven's ensemble cast also includes Brad Pitt, Matt Damon, Don Cheadle, Andy Garcia, Bernie Mac, and Julia Roberts.
Why Hustlers Fans Will Like It: Hustlers is a fascinating movie about a real life event, but the heist elements give it an extra layer of entertainment. If you enjoyed Hustlers for the heist portion, then the Ocean's Eleven trilogy are some of the most entertaining heist movies.
Rent it here.
9 To 5
What It's About: 9 to 5 is a comedy about three secretaries who kidnap their boss and run his business. Lily Tomlin, Jane Fonda, Dolly Parton, and Dabney Coleman star in this hilarious comedy.
Why Hustlers Fans Will Like It: 9 to 5 is a female empowerment movie that just happens to involve the small crime of kidnapping. Despite their crime, they make positive changes to the business, and gain their confidence. Hustlers doesn't justify the actions of the main characters, but it shows that many of these men were corrupt, so they were victims but also aggressors.
Stream it on Starz here.
Rent it here.
The Boiler Room
What It's About: The Boiler Room is a crime drama about stockbrokers who engage in illegal activity to make millions. Giovanni Ribisi, Vin Diesel, Nia Long, Ben Affleck, Scott Caan, and Jamie Kennedy star in this drama.
Why Hustlers Fans Will Like It: This movie also examines the immoral behavior of stockbrokers and Wall Street culture. It shines another light on the type of men scammed in Hustlers. It helps give perspective of why Ramona may have felt vindicated in her actions towards them.
Rent it here.
The Big Short
What It's About: The Big Short is the Adam McKay film that explains the 2007-2008 financial crisis. It uses many different techniques to get the story across. Some of the ensemble cast include Christian Bale, Steve Carell, Ryan Gosling, and Brad Pitt.
Why Hustlers Fans Will Like It: Hustlers takes place during the 2007-2008 financial crisis, which is the catalyst for Destiny, Ramona, and others to start committing crimes to make enough money to survive. The Big Short does a great job of explaining the financial crisis to those completely unaware. The film helps contextualize the situation that was going on around the Hustlers' characters, and why things seemed so dire. It also helps show why they targeted a certain type of rich men.
Stream it on IMDbTV here.
Rent it here.
Rounders
What It's About: Matt Damon and Edward Norton star in Rounders, a film about two young men who are gifted poker players and gamblers. After some bad decisions, they find themselves in a huge amount of debt. The two then engage in high stakes poker games to try to make enough money to repay the debts.
Why Hustlers Fans Will Like It: Hustlers is all about risky behavior that has a high reward possibility. The women win big from stealing from these men, but the tables eventually turn and they lose it all. It's a major gamble for all of them. Rounders is a movie with the same intensity. Matt Damon's character risks everything to win, but has major losses. His and Edward Norton's gambling puts them both at risk of losing their lives and financial ruin.
Stream it on Netflix here.
Rent it here.
Hustlers is a film that allows you to experience the highs and lows of Destiny and Ramona without ever completely letting you forget the eventual consequences of their actions. It doesn't glorify crime life, but tries to explain the enticing nature of it. The film definitely deserved more award season attention.
Your Daily Blend of Entertainment News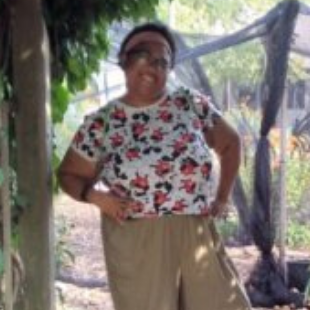 Spent most of my life in various parts of Illinois, including attending college in Evanston. I have been a life long lover of pop culture, especially television, turned that passion into writing about all things entertainment related. When I'm not writing about pop culture, I can be found channeling Gordon Ramsay by kicking people out the kitchen.