Uncut Gems And 11 Other Anxiety-Inducing Movies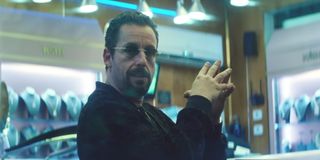 Ask anyone who has seen the Safdie Brothers' 2019 sports betting thrill ride Uncut Gems to explain their mental state after finishing the movie and they'll probably use words like stressed, anxious, and psychologically scarred. All of those adjectives are apt as the tense drama doesn't let up from before the title screen until the end credits roll. The movie, like Adam Sandler's incredible performance, is that intense.
But Uncut Gems isn't the first movie that has grabbed audiences and broke them physically, emotionally, and mentally with a pace that would break down even the strongest and most sound of spirits. Throughout the history of cinema, there have been dozens of movies that could be described as anxiety-inducing, stressful exercises that were seemingly crafted to the make audiences feel more than a little uncomfortable and unstable upon viewing. Here are just 12 of the movies that fit that mold. And don't worry, any big twists, turns, or reveals will not be revealed.
Uncut Gems (2019)
Adam Sandler plays Howard Ratner, a Jewish-American jeweler whose sports betting addiction puts him in a series of perilous situations after he comes across what he believes to be a rare and high-valued black opal in Uncut Gems. Ratner, who is in debt with just about everyone in New York City, sees the opal as the solution to all his problems, which seem to only grow with each passing moment. The movie gets even more intense when Ratner loans the enchanting gem to real-life basketball player Kevin Garnett, sending the jeweler on an odyssey to obtain the gem and pay back his many dangerous debtors, including some of the most anxious back-and-forth scenes with his assistant Demany, who is brought to life by the stellar Lakeith Stanfield. Seriously, Uncut Gems should be called Anxiety: The Movie.
Intensity Level: 10/10
Hereditary (2018)
After the death of her reclusive mother, Annie Graham (Toni Collette) and her family are left to the whims of a supernatural being that slowly begins to take control of the house and everyone in it. Without exposing any of the great twists and turns, this Ari Aster-directed instant horror classic is one that needs to be seen immediately. As the story progresses and the family begins to undergo some serious and unsettling changes, the viewer is left exposed and anxious as unthinkable horrors find a place in the Grahams' home.
Intensity Level: 8/10
No Country For Old Men (2007)
No Country For Old Men, the Coen brothers 2007 instant classic modern day western, follows Leweyln Moss (Josh Brolin) as he stumbles upon a drug deal gone bad in the west Texas desert and finds a briefcase filled with money. Also looking for the money, however, is Anton Chigurh (Javier Bardem), a hitman that is more like the embodiment of death who is tracking the briefcase and the unsuspecting Moss. The most anxiety-inducing moment in the movie comes in a brief, yet intense scene in which Chigurh has a conversation based around a coin toss with an old gas station owner. This scene and many others in this Academy Award-winning slow burn is made even more of a nail-biter thanks to the camerawork of Roger Deakins.
Intensity Level: 9/10
Requiem For A Dream (2000)
Darren Aronofsky's Requiem For A Dream is a movie that can be best described as being emotional torture. With a shred of hope hanging within arm's reach of the cast of characters that includes Ellen Burstyn, Jared Leto, Jennifer Connelly, and Marlon Wayans, this 2000 drug-fueled nightmare of a fall from grace is one of those movies that is hard to enjoy once you reach a certain age. Each of the main four characters find themselves down paths of self-discovery that expose their own worst habits and characteristics. Although the early happenings of the movie present the characters' addictions as common vices, by the time the story wraps up, you see firsthand what drugs and unrealistic dreams can become. Oh, and the Clint Mansell score doesn't help calm the nerves, even though there are a few strikingly beautiful moments peppered throughout.
Intensity Level: 9/10
Parasite (2019)
Bong Joon-Ho's Academy Award-winning tour de force Parasite is really something unlike anything I've ever seen. When people told me to not watch the trailer, or read anything about this beautifully crafted examination of family and social class, I was already on edge before I even started the movie. I was on the edge of my seat, biting my nails to the bone anxiously waiting for the big moment to reveal itself, and when it did, I must say I wasn't let down. Without giving anything away, there really is nothing like Parasite, and each time you think you have figured out what everyone was referring to in the lead-up of the Oscar run, nothing can prepare you for what's waiting on you.
Intensity Level: 8/10
Funny Games (2007)
Austrian filmmaker Michael Haneke has released two different versions of Funny Games, with the only differences being the cast and the language (the 1997 version is in Austrian while the 2007 remake is in English). For the sake of clarity, we'll be discussing the 2007 version with a cast that includes Naomi Watts, Tim Roth, and Devon Gearhart as the Farber family and Michael Pitt and Brady Corbet as the maniacal psychopaths Paul and Peter who use the Farber family's vacation lake house as their personal playground for demented and unsettling games. Without giving anything away, this 111-minute psychological thriller isn't so much a horror movie as it is an examination of senseless physical and mental abuse and how ordinary people handle stress and deadly head games. You'll never look at NASCAR the same way after this one.
Intensity Level: 7/10
Good Time (2017)
When a bank robbery turns sour and his mentally-handicapped brother is sent to jail, Constantine "Connie" Nikas (Robert Pattinson) stops at nothing as he embarks on a one-man odyssey to earn enough cash to save his brother before the stresses of imprisonment become too much for him in the Safdie brothers 2017 crime thriller Good Time. Released two years before the brothers would take audiences on a ride of a lifetime in Uncut Gems, Josh and Benny Safdie welcomed them into the world of low-level criminals in the underbelly of New York City's dark side. The tension only grows as Connie attempts to right his wrongs and save his brother in this non-stop crime story.
Intensity Level: 7/10
A Clockwork Orange (1971)
Considered to be one of Stanley Kubrick's best movies, A Clockwork Orange earns its spot on any "best of all time" list thanks to its well-paced and extremely violent narrative that is more of an exploration of modern psychology and society's stance on morality than anything else. After Alex DeLarge is arrested and convicted of murder, he is forced to undergo a revolutionary and unethical form of therapy where he is subjected to the long periods of violent and disturbing imagery in hopes of curing him of his attraction to "ultraviolence." These unsettling "therapy" sessions create some of the most nerve-racking scenes in Kubrick's filmography, and that's saying a lot for the guy who directed The Shining.
Intensity Level: 6/10
The Game (1997)
Released two years after director David Fincher took the life out of audiences with the highly upsetting ending to Seven, he picked up where he left off by blurring the lines between reality and fantasy in his 1997 cerebral rollercoaster The Game. Starring Michael Douglas as Nicholas van Orton, a wealthy banker who is gifted a voucher for a "Game" by his younger brother Conrad (Sean Penn). As the movie progresses, van Orton finds himself in several situations that seem too far fetched to be real, and once the audience thinks they have it figured out, Fincher offers another element to throw everyone off. Without giving away the ending, The Game makes you feel just as anxious and paranoid as van Orton.
Intensity Level: 6/10
Nightcrawler (2014)
Dan Gilroy's Nightcrawler is one of the movies that best explores just how far someone will go in order to be the best at what they do. This obsession with success is seen all too well in the sunken eyes of videographer Louis "Lou" Bloom (Jack Gyllenhaal) as he starts his journey of becoming the most prolific supplier of car crash and crime footage for a Los Angeles news station. More like a coyote than a human with a moral compass, Bloom stops at nothing (and I mean nothing) to beat out the competition in the darkened streets of the City Of Angels. And with Bloom's obsession comes the anxiety experienced by the viewer who has no way of knowing of when or how this ride will end.
Intensity Level: 6/10
Hard Candy (2005)
Before she worked her way into everyone's heart as pregnant teenager in Juno, Ellen Page took on the role of Hayley Stark, a relentless teenager who hunts down pedophiles in David Slade's Hard Candy. Centered around Hayley as she catches and tries to punish Jeff Kohlver (Patrick Wilson), a man she suspects viciously raped and murdered a young girl, this crime thriller shows the depths that someone will go in order to enact justice on someone. The slow and methodical torture of Jeff by the young Hayley gets worse as the film progresses, leaving the audience transfixed and disgusted by the off-brand punishment.
Intensity Level: 5/10
Whiplash (2014)
Before Damien Chazelle took us all on a beautiful journey of song and dance through the hills of Hollywood in La La Land, the writer-director showed the world the dark side of world renowned music schools with the emotional and mentally abusive Whiplash. This 2014 high-energy drama follows Andrew Nieman (Miles Teller), an ambitious jazz drummer who enrolls at the Shafffer Conservatory in New York City where he meets his match in Terence Fletcher (J.K. Simmons), a demented instructor who pushes the young musician to his breaking point and then some. One of the scenes that sticks out in particular is the ruthless audition scene where Fletcher verbally assaults several drummers as he continues to push them harder than anyone would expect to make the ensemble.
Intensity Level: 8/10
Do any of those movies make you a nervous wreck whenever you watch or even think about them? If so, make sure to complete the poll down below and let us know which of these anxiety-inducing movies is your favorite. And let us know if we failed to include a movie that makes you sick with stress.
This poll is no longer available.
Your Daily Blend of Entertainment News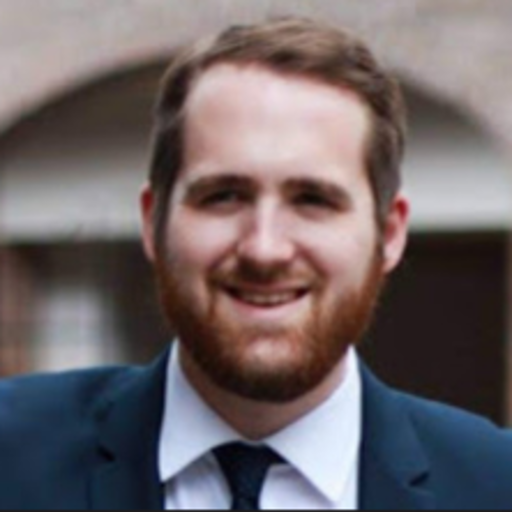 Philip grew up in Louisiana (not New Orleans) before moving to St. Louis after graduating from Louisiana State University-Shreveport. When he's not writing about movies or television, Philip can be found being chased by his three kids, telling his dogs to stop barking at the mailman, or yelling about professional wrestling to his wife. If the stars properly align, he will talk about For Love Of The Game being the best baseball movie of all time.