10 Movies To Stream Or Rent Online Since My Spy Is Delayed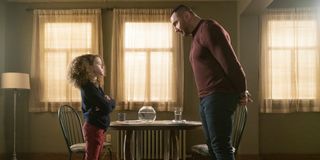 In the last year or so, Peter Segal's My Spy has been hoping around the release calendar quite a bit. The film was initially set to be released in August 2019, but then the decision was made to have it pushed to January 2020. That position also didn't wind up staying permanent, as the comedy starring Dave Bautista as a CIA agent looking after a young girl while on an undercover mission became a spring release with an April 2020 date. But then the COVID-19 pandemic started.
As a result of the global health scare, My Spy is no longer getting theatrical distribution (it will instead be heading to Amazon Prime), but we have found a way to remember its original release plans. While it's sad that movie-fans won't be able to see it on the big screen this weekend, the good news is that there are a number of similar films that are currently streaming/are available to rent online, and we've highlighted a collection of them below:
Wreck-It Ralph (2012)
A typical setup in movies like My Spy (as will be seen throughout this feature) is that a big tough guy is saddled with taking care of a youngin because of some kind of responsibility – but Rich Moore's Wreck-It Ralph does a nice job finding a fresh new approach with his film. Rather than having John C. Reilly's titular big galoot initially watching out for Sarah Silverman's Vanellope von Schweetz, they have to instead form an odd partnership that evolves over the course of the film. It's a really sweet and beautiful movie, and one of the best films of the modern Walt Disney Animation Studios features.
Where To Stream: Disney+
Where To Rent Online: Amazon
Aliens (1986)
Given that My Spy is being sold as a family-friendly film, most of the titles on this list are movies that can be watched by audiences of pretty much any age – but this one is an exception. In the genre of badass action stars who have to take care of a kid you can't get much better than James Cameron's Aliens, where Sigourney Weaver's Ripley works to protect Carrie Henn's Newt from the hive of Xenomorphs that killed the latter's family and took over her colony. Given all of the violence and swearing, it's definitely a movie that only the adults who were planning to see My Spy should watch – but the iconic line "Get away from her, you bitch" alone qualifies its inclusion in this feature.
Where To Stream: HBO
Where To Rent Online: Amazon
Last Action Hero (1993)
Part of the fun of the "action stars taking care of kids" genre is the idea of thinking of the blockbuster actors in their most notable roles – which is a concept that John McTiernan's Last Action Hero explores in an awesome meta way. Rather than just being a story of a tough guy getting stuck in an unfortunate set of circumstances with a child, this film literally has the protagonist, teenager Danny Madigan (Austin O'Brien), sucked into a movie to hang out with Arnold Schwarzenegger (or more accurately Arnold Schwarzenegger playing a character named Jack Slater). It's an under-appreciated gem, and honestly one of the best movies made that started with the base premise highlighted throughout this feature.
Where To Stream: Showtime & Amazon Prime
Where To Rent Online: N/A
Guardians of the Galaxy Vol. 2 (2016)
When I was putting titles together for this feature, my first instinct was to include James Gunn's Guardians of the Galaxy, given that it is the best film to date featuring Dave Bautista in a prominent role. After some consideration, however, I realized that Guardians of the Galaxy Vol. 2 was actually the better choice. It may not be quite as good as its predecessor, but it is a wonderful adventure featuring a great performance from Bautista, and also features the actor playing a kind of paternal/protective role in his relationship with Pom Klementieff's Mantis. Having those two levels of connection to My Spy made it a lock for this list once it was confirmed to be streaming on Disney+.
Where To Stream: Disney+
Where To Rent Online: Amazon
The Game Plan (2007)
Shortly after his reign as the Scorpion King, but prior to earning a reputation as "Franchise Viagra," Dwayne Johnson spent a short period of his career trying to gain a following with younger audiences – making movies like Race To Witch Mountain, Planet 51, and The Tooth Fairy. His gateway into this world was Andy Fickman's The Game Plan – which is very much a perfect fit alongside My Spy from a genre perspective. Rather than taking place in the action movie realm, however, this is a sports movie equivalent, which follows Johnson as a professional quarterback who is shocked to discover that he has an eight-year-old daughter that he has to start raising as a primary guardian.
Where To Stream: Disney+
Where To Rent Online: Amazon
Moana (2016)
Dwayne Johnson's career has certainly come a long way in the 13 years since the release of The Game Plan, but it's noteworthy that he actually returned to the dynamic a little less than a decade later starring as Maui in Ron Clements and John Musker's Moana – albeit with completely different circumstances. Auli?i Cravalho's titular heroine is a bit older than most of the "kids" featured in this list (and actually nearly twice as old as My Spy's Chloe Coleman), but her being vulnerable on an ocean-crossing adventure and Maui being a literal god maintains the spirit of the basic relationship. And as a bonus it also happens to be an absolutely gorgeous movie filled with stunning animation and an amazing soundtrack.
Where To Stream: Disney+
Where To Rent Online: Amazon
Disney's The Kid (2000)
It's nice when filmmakers can find a nice way to put a spin on an older idea, and at the very least you can give Jon Turteltaub's The Kid credit for trying. Admittedly it's not a perfect fit to the larger theme of this piece, as Bruce Willis isn't exactly in John McClane mode here, but the movie is technically a feature where a notable action star is, through no effort of their own, paired up with a kid they have to take care of – and the nice extra twist in this one is that in this case Willis' Russ Duritz is looking after a younger version of himself. If we're being honest, it's not the best way to spend 104 minutes, but at least the film is outfitted with an awesome supporting cast including Emily Mortimer, Lily Tomlin, Chi McBride, Jean Smart, Matthew Perry, Daniel von Bargen, and a pre-Gilmore Girls Melissa McCarthy.
Where To Stream: Disney+
Where To Rent Online: Amazon
Kindergarten Cop (1990)
Are you a person who laughs when a person says "It's not a tumor!" in an Arnold Schwarzenegger accent, but don't actually have any context for the line? Well, now is your chance to rectify that situation with a weekend screening of Ivan Reitman's Kindergarten Cop. Like My Spy, the film is another story about an undercover law enforcement official who finds himself in the uncomfortable position of caring for children – but the trick with this one is that Arnold Schwarzenegger has to not just take care of one kid, but a whole classroom. It's dumb, but it's fun – particularly if you consider yourself a Schwarzenegger fan.
Where To Stream: Starz
Where To Rent Online: Amazon
Iron Man 3 (2013)
Shane Black has a talent when it comes to creating realistic and interesting younger characters, which goes a long way in explaining why he is the only writer and/or director who has two titles on this list. Not only did he co-write the script for Last Action Hero, but he is the guy who brought us the severely underrated Iron Man 3 – which is featured here primarily because of the bond between Robert Downey Jr.'s Tony Stark and Ty Simpkins' Harley Keener. The two characters have a sharp back-and-forth that you don't always see in the My Spy­-esque genre, and while it's not a relationship that winds up totally defining the whole blockbuster, it is significant to the plot and the development of the hero.
Where To Stream: Disney+
Where To Rent Online: Amazon
The Spy Next Door (2010)
Jackie Chan is easily one of the most charismatic and fun-to-watch action stars of all time. He has a unique particular style, and it provides a wonderful accent to every title on his filmography – even those that are a bit lacking in the script department. Brian Levant's The Spy Next Door is admittedly a movie that very much tests this concept, featuring the star at 56-years-old working to gain the affection of a trio of potential step-children. Those that don't consider themselves super Chan fans will probably want to check out a different title on this list if in the mood for something My Spy-esque, but otherwise you'll at least get some modestly fun action sequences.
Where To Stream:Amazon Prime
Where To Rent Online: N/A
With My Spy not in theaters, what are you watching this weekend? Answer our poll below, and hit the comments section with other options for movie-goers!
This poll is no longer available.
Your Daily Blend of Entertainment News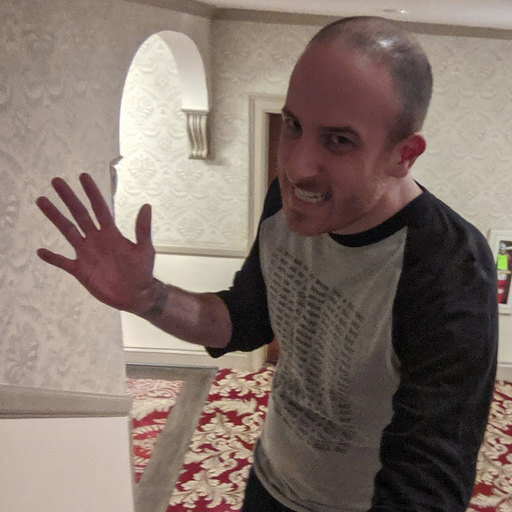 Assistant Managing Editor
NJ native who calls LA home and lives in a Dreamatorium. A decade-plus CinemaBlend veteran who is endlessly enthusiastic about the career he's dreamt of since seventh grade.