Spider-Man 3 Is Coming, But Will Venom 2's Delay Affect The Threequel?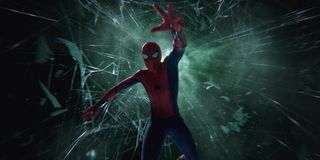 Tom Holland's Spider-Man was in quite the pickle at the end of Spider-Man: Far From Home, and to no one's surprise, it was confirmed shortly after the sequel's release last summer that a third MCU-set Spider-Man movie is on the way. As things stand now, Spider-Man 3 is slated to come out on July 16, 2021, but it's entirely possible that Venom 2's new release date could change that.
In addition to revealing that Venom 2 will be called Venom: Let There Be Carnage, Sony announced that it's moving the sequel from October 2 of this year to June 25, 2021. With that new slot, if Spider-Man 3 were to keep its current date, it would be hitting theaters just three weeks after Venom: Let There Be Carnage. Let's also not forget that Sony also moved Morbius to March 19, 2021, meaning there are now three Spider-Man-related movies to look forward to next year.
Three months between Morbius and Venom: Let There Be Carnage is a good buffer period, but I can't see Sony keeping Spider-Man 3 in its current slot since Venom 2's theatrical run would now overlap with it. Surely Sony doesn't want two movies from the same franchise/brand to compete against one another. Sure, Tom Hardy's Venom and Tom Holland's Spidey aren't set to cross paths on the big screen anytime soon, but they're still intertwined with one another to anyone remotely familiar with the Spider-Man mythology.
Venom: Let There Be Carnage has already completed principal photography, so while there's still plenty of work needed to be done to complete the movie, it'll be relatively easy for it to hit that June 2021 release date, provided there aren't any other major complications. Spider-Man 3, on the other hand, hasn't even begun shooting. The plan was for production to begin this summer, but that's on hold.
So obviously if the choice is between delaying Venom: Let There Be Carnage again or pushing back Spider-Man 3, the latter is significantly easier to do. Yes, it means that we'll have to wait longer than two years for the return of live-action Spider-Man, but that looked like it was going to be in the cards already, especially given Spider-Man's ties to the biggest superhero franchise around.
Remember, although Sony is still leading the charge on standalone Spider-Man movies, Tom Holland's Peter Parker remains a key player in the Marvel Cinematic Universe thanks to Sony and Marvel Studios coming to a new arrangement last fall. So because Marvel is also in play, we need to take into account how Spider-Man 3 will fit in with the other upcoming MCU movies.
Because theaters have had to close down, Black Widow is among the many completed movies that have been delayed until daily life returns to normal. Originally Natasha Romanoff's solo adventure was going to come out on May 1, but now it's primed for November 6, the day that The Eternals was originally set for release. This has resulted in The Eternals, Shang-Chi and the Legend of the Ten Rings, Doctor Strange in the Multiverse of Madness and Thor: Love and Thunder all being pushed further back.
Originally Spider-Man 3 was nestled between Doctor Strange in the Multiverse of Madness and Thor: Love and Thunder, but with the former now primed for November 2021 and the latter sitting in February 2022, it'll be very difficult to keep that placement intact. And with Black Panther 2 still set for May 2022 and Captain Marvel 2 following in July 2022, there's a strong chance that Spider-Man 3 might not arrive until fall 2022 at the very earliest if it vacates its current July 2021 spot.
Whenever Spider-Man 3 finally hits theaters, fans can look forward to "a Peter Parker story that has never been done before on film," as Marvel Studios president Kevin Feige described it. Spider-Man: Far From Home ended with Peter Parker being revealed as the Web-Slinger thanks to doctored footage of the London incident, for which Mysterio framed our intrepid hero. Additionally, Tom Holland is set to reprise Spider-Man in another, yet-to-be-revealed Marvel Studios movie.
Rest assured, if Spider-Man 3 is delayed, we here at CinemaBlend will let you know about it. For now, be sure to look through our Marvel movies guide to learn more what the MCU's future looks like.
Your Daily Blend of Entertainment News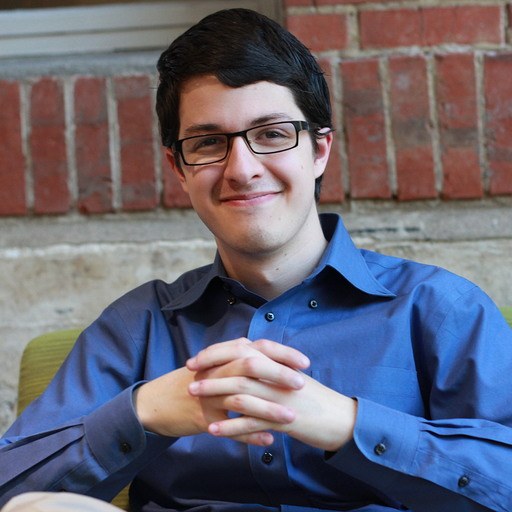 Connoisseur of Marvel, DC, Star Wars, John Wick, MonsterVerse and Doctor Who lore. He's aware he looks like Harry Potter and Clark Kent.