Chris Evans Has Excellent Advice For Getting Through Self-Isolation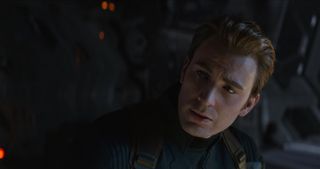 Celebrities like Chris Evans, have practically become virtual life coaches during the current global health situation. Many actors have stepped up to the plate, providing plenty of advice and encouragement to fans eager to hear it.
Chris Evans, famed actor for his role as Captain America, usually shies away from giving such tips. But when he was recently asked about how to get through the current situation, he caved and gave some pretty simple, but excellent advice. Here's what he said:
If you haven't been following Chris Evans on social media, especially Twitter, than you're missing out. He regularly posts pictures of his adorable dog Dodger, who has gotten more attention lately from the huge Hollywood star. So, if you can't get a dog, this might be your next best thing. As such, he suggested to USA Today that more folks think about bringing an animal into their life during these times.
Chris Evans has been open about just what he's been up to lately to keep himself occupied. It sounds like he's staying busy. And of course his dog Dodger, is reaping all the spoils. He previously spoke to this new dynamic, saying:
Outside of his personal life, Chris Evans also stays super busy in his professional life. He co-starred with Daniel Craig and Michael Shannon in Rian Johnson's whodunit Knives Out, which received favorable reviews. Now, he's been rumored to be circling a role as a "significant human antagonist" in the remake for A Little Shop Of Horrors.
Chris Evans has a good point about this whole dog thing. Other than being man's best friend, they have a solid history on the silver screen. There's so many great dog movies, from 101 Dalmatians to Homeward Bound. Even John Wick is a dog movie in its own way.
I can say from personal experience, having a dog can really brighten your day, but the one thing Chris Evans doesn't mention is the amount of work that goes into them. So, if you're going to take his advice, do your research. Otherwise, you might end up regretting it. After all, there's another dog movie that doesn't give you warm feelings: Cujo. You don't want that dog.
Your Daily Blend of Entertainment News