Bob's Burgers: The Movie - 9 Actors We Hope Make An Appearance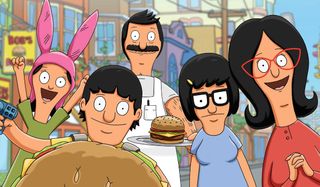 While we're going to have to wait a little longer to see the Bob's Burgers movie head to theaters, as Bob's Burgers: The Movie has found itself pushed to opening on April 9, 2021. It's a bummer for sure, but there's two things we'll be able to pass the time with until then: show creator Loren Bouchard's new Apple TV+ series Central Park, and making lists of actors we hope will appear in the new film.
As there's such a rich tapestry of supporting characters that don't appear in every episode, and out of that deep bench of Wonder Wharf denizens, there's a handful we hope show up in time for their cinematic debut. Bob's Burgers: The Movie may be a little under a year away, but that means there's hopefully plenty of time to add in one or two of these fine folks into the cast.
Kevin Kline (Mr. Fischoeder)
An important piece of the Bob's Burgers puzzle, eccentric landlord/millionaire Mr. Fischoeder is never a guaranteed presence. But, Kevin Kline's insanely entertaining character does show up quite a bit throughout the run of the series, as a recurring "special guest star" of sorts. He's left an impression throughout the 10 years of the series so far, and to not have Mr. Fischoeder in Bob's Burgers: The Movie would be the greatest shame that'd befall a film of this sort.
Megan Mullally (Gayle)
Gayle, Linda's sister and occasional source of headaches for the family at large, is one of those characters you kind of need when it comes to a big film like Bob's Burgers: The Movie. Whether it's putting up a fuss with eye drops, or taking an accidental kiss from Bob as an invitation for romantic overtures, if she can throw a comedic wrench into the family's adventures, she does. Which means that Megan Mullally's comedic chops would play like gangbusters when expanded into a would-be blockbuster's story.
Sam Seder (Hugo)
Big screen movies usually come with big screen stakes, and Bob's Burgers: The Movie feels like it's got the perfect chance to bring some important fixtures back for some serious payback. And there's certainly no shortage of Bob's Burgers antagonists to push things to the edge; much like Sam Seder's Hugo is likely to do. The disgruntled health inspector who lost Linda's hand in marriage to Bob, he's always had it out for the burger shop down the street from Wonder Wharf, and a major motion picture is a great opportunity for Hugo to threaten the restaurant once and for all.
Jenny Slate (Tammy Larsen)
If you look at the list of episodes that Tammy Larsen's antagonistic presence has popped up throughout, Jenny Slate's Wagstaff School student with attitude has fast become a pretty integral part to the growth of Tina Belcher herself. She's also become one of the gang in the Bob's Burgers universe, so her inclusion in Bob's Burgers: The Movie feels like a pretty important step that a movie theater adventure should take.
Molly Shannon (Millie Frock)
Much as Tina has a nemesis in Tammy, Louise Belcher has started developing an adversarial relationship of her own with the unhinged Millie Frock. We haven't seen Molly Shannon's character since "The Silence of the Louise", where Millie played the Hannibal to Louise's Clarice. With an absence of two seasons, Bob's Burgers: The Movie could be the perfect sequel to reunite these two opposing forces, in the name of the chaos that only a feature length film could provide.
Gary Cole (Sgt. Bosco)
Crime runs semi-rampant in the Wonder Wharf area, and Bob's Burgers has a watchful protector, and a very awkward knight in Gary Cole's Sgt. Bosco. Listening to Cole riff with the regular series cast is always a treat, so Bob's Burgers: The Movie could only pile on the soft serve with criminal villainy potentially running rampant. With Sgt. Bosco being included in the film's course of events, there's no telling what could happen. Quite possibly, this adventure could even see the good sergeant turning to a live of vigilantism, costuming himself in the name of the law.
Sharon Horgan (Kathleen)
A recent addition to the Bob's Burgers family, Kathleen has become a promising character in the realm of recurring returns. With Catastrophe's Sharon Horgan voicing the woman who may or may not be the one for Belcher family friend Teddy, Bob's Burgers: The Movie would be a perfect time to either cement her relationship with the loyal handyman or break them apart for good. In either case, there's an opportunity for a beautiful song to be added to the rich catalog of tunes the series already has.
Robert Smigel (Yuli The Security Guard)
In the world of a comedic ensemble like Bob's Burgers, everyone adds their own unique flavor to the sandbox they all join in. Robert Smigel's Yuli the Security Guard is a perfect example of someone who, while playing a secondary role in the fabric, always livens up the episode. Bob's Burgers: The Movie is a prime time for Yuli to step up into the big leagues, with Smigel's iconic voice bringing even more laughter to the series table than ever before.
Jillian Bell (Nat Kinkle)
While the Belcher family has already done the whole road trip thing recently in the episode "Just The Trip", that doesn't mean a journey to somewhere nice and unknown can't happen in Bob's Burgers: The Movie. And if it's anything like that last adventure, the Belchers will definitely want limo driver/all around sweetheart Nat Kinkle along for the ride. Though if Jillian Bell's character isn't needed for her driving skills in this film's storyline, at the very least Nat should be around to provide some sage wisdom, as well as show off her pet Komodo Dragon.
There's no telling who can or will show up in a Bob's Burgers movie, which is part of where the fun lies. Even if none of these characters happen to appear, the madcap fun and unpredictable humor of Bob's Burgers The Movie will surely be welcome in a time where, hopefully, we'll be back at the movies for a chance to escape into a colorful, musical world of burgers, butts, and everything else this long running series has offered its fanbase.
Bob's Burgers: The Movie debuts on April 9, 2021, just in time for some lucky restaurant to unveil their Deglazed Opening Burger, topped with a red wine and balsamic vinaigrette reduction, fresh Jersey tomatoes, and crumbled bleu cheese. You can have that one, Fox; just be sure to credit us.
Your Daily Blend of Entertainment News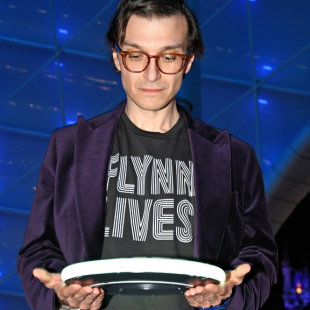 Senior Movies Contributor
CinemaBlend's James Bond (expert). Also versed in Large Scale Aggressors, time travel, and Guillermo del Toro. He fights for The User.