8 Awesome Anna Kendrick Performances That You Might Have Missed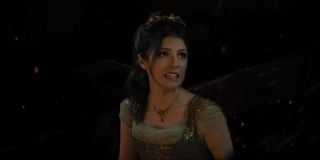 Most fans started to take notice of Anna Kendrick when she appeared as the lead in the Pitch Perfect movies. Pitch Perfect was a surprise hit that spun two sequels and helped show the world that Anna Kendrick movies were worth watching. Pitch Perfect led to even more projects, both critically acclaimed and commercial successes. She's had so many memorable roles from her role in Up in the Air to the recent crime comedy A Simple Favor.
Not all of Anna Kendrick's fantastic performances are as widely known as the films mentioned above. If you're needing a little bit more Kendrick in your life, here's some of her performances that you need to see.
50/50 (Katherine)
Joseph Gordon-Levitt and Seth Rogen star as Adam and Kyle in 50/50. The film is about a man who learns that he has cancer with a 50 percent survival rate. Anna Kendrick plays Katherine, Adam's therapist. She also plays his love interest.
Katherine is clearly very inexperienced: she sincerely wants to help Adam cope with possible death, and all of these new feelings, but she doesn't quite know the method to take to help him. Her genuine desire to help him leads to them forming a deeper bond and connection Joseph Gordon-Levitt and Anna Kendrick have great chemistry in 50/50. You know it's kind of a blurred line of ethics if they date, but you're also like why deny that chemistry.
Mr. Right (Martha)
Mr. Right is about Francis (Sam Rockwell) and Martha (Anna Kendrick), who immediately have chemistry. Martha believes that she's found Mr. Right with Francis, but there is one major problem: he's an assassin on the run.
Mr. Right is a strange film, but in the best possible way. It feels a bit whimsical and fairytale-esque, but with so much murder. Kendrick and Rockwell are very charismatic in this movie, especially as a couple. Kendrick's character is cheerful but in a way that's completely believable that she too might enjoy killing.
The Twilight Saga (Jessica)
If you're a huge Twilight fan, then you likely remember that Anna Kendrick played Jessica in the Twilight movies. Jessica is one of Bella's new school friends. She's a slightly catty, status-crazed friend. If you've read the Twilight books, then you probably weren't a huge fan of Jessica, but somehow Kendrick makes the character a lot more funny and kind of a scene stealer in what moments she does have throughout the films.
In a world full of vampires, werewolves, and other supernatural creatures, Jessica is one of the few voices of reason. Jessica is the type of friend to say Edward is weird, but he's hot, so it balances things out, or to call Bella out on her crazy behavior, and isn't that the type of energy you want in your life?
Happy Christmas (Jenny)
Happy Christmas is one of those movies that seems like it's headed one way, but goes a different route. It's a dark comedy about Kelly (Melanie Lynskey) and her husband Jeff (Joe Swanberg) and his sister Jenny (Anna Kendrick). She comes to live with the couple and their new baby. At first, there is some tension between Kelly and Jenny, but they become close friends who help each other evolve.
At the heart of Happy Christmas is the relationship between Jenny and Kelly. It's one of those movies that celebrates friendship and how it can empower. Jenny's irresponsible nature balances out Kelly's too strict life. Kendrick plays this character who is a bit lost, and that usually leads to her bad decision. Happy Christmas has strong performances by the entire cast, and it's one of those movies that relies more on small moments to move the plot.
Into The Woods (Cinderella)
Into the Woods is a musical movie based on Stephen Sondheim's musical of the same name. It's a reimagining of some popular fairy tales. Anna Kendrick plays THE Cinderella, the girl who leaves her glass slipper at the ball and her prince finds it.
Kendrick's Cinderella goes through a transformation of a dreamer who gets her dream, but it's not quite what she expects, to this character who is forced to grow up and become a stronger, more mature version. Kendrick's Cinderella is sincere, thoughtful, and a little more broken than many screen Cinderellas, because of the things she must endure in the woods.
The Last Five Years (Cathy)
If Marriage Story was a musical, it would be The Last Five Years. In the film, Anna Kendrick and Jeremy Jordan play Cathy and Jamie. The film shows the start and end of their relationship from both of their perspectives. Jamie's side starts from the beginning and gets to the end, and Cathy's part goes from end to the beginning. Their stories play out side-by-side but in reverse order.
Anna Kendrick gets to highlight both her singing talent and acting abilities. Most of her strongest moments as Cathy are just from subtle body language and facial expressions. It's a role that uses singing to tell part of the story, and body language to tell the other part. Both leads are fantastic in this movie. Kendrick plays the dual roles of happy and devastated Cathy very heartbreakingly. You feel and relate to her knowing the inevitable unhappily ever after is coming.
Cake (Nina)
Cake stars Jennifer Aniston, Adriana Barraza, Anna Kendrick, and Sam Worthington. It's a film about a woman who has chronic pain due to a car accident that resulted in her son's death. Nina (Anna Kendrick) is a friend that she made at a chronic pain support group. Cake starts with Nina's suicide, so all of Kendrick's appearances are as a ghost that haunts Claire (Jennifer Aniston).
Kendrick isn't in this movie a lot, but her performance is subtle and complex, because she's not playing her character, she's playing Claire's version of her character. Everything she does and says has an element of sadness and anger, because of Nina's ultimate decision to kill herself. The ghost of Nina is taking on Claire's feelings, and she's how Claire sees her. It's a character with a lot of intricate elements.
Mike And Dave Need Wedding Dates (Alice)
Zac Efron, Adam DeVine, Anna Kendrick, and Aubrey Plaza star in Mike and Dave Need Wedding Dates. It's a romantic comedy about brothers Mike (Adam DeVine) and Dave (Zac Efron), two immature, party boys who their parents and sister force to find wedding dates in order to attend her upcoming wedding. This request is to prevent them from ruining it with their antics. Alice (Anna Kendrick) and Tatiana (Aubrey Plaza) play best friends who pretend to be respectful girls to get a free trip to Hawaii.
Anna Kendrick is great in this film because she's a little wacky, a little sweet, and a big ol' mess. Alice is a mess by design, but she has good intentions and just wants people to be happy. Anna Kendrick's sort of goofy girl next door persona pairs well with Aubrey Plaza's hard edge comedic character persona.
If you can't get enough of Anna Kendrick, then make sure to check out her new series Love Life coming to HBO Max on May 25, 2020.
This poll is no longer available.
Your Daily Blend of Entertainment News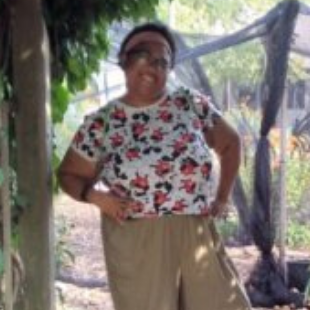 Spent most of my life in various parts of Illinois, including attending college in Evanston. I have been a life long lover of pop culture, especially television, turned that passion into writing about all things entertainment related. When I'm not writing about pop culture, I can be found channeling Gordon Ramsay by kicking people out the kitchen.