13 Good Movies On Netflix If You Like Goofy Comedies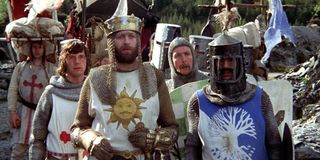 Where have the days of a good, goofy comedies gone? The prime of cartoonish, affable absurdity is so far away that goof gods like Jim Carrey and Adam Sandler are better known today for drama than comedy. Thankfully, the more definitive laugh riots of their careers, and similarly goofy films, can be streamed now on Netflix.
From familiar classics of yesteryear to recent originals under the Netflix umbrella, such as The Wrong Missy starring David Spade and Rob Schneider, the streaming service has more than enough to satisfy the lover of lowbrow, easy-going comedy in you. The range from family friendly romps to edgier, but just as silly, adult-oriented content is stunningly versatile and satisfying to the funny bone.
Netflix subscribers with a taste for goofiness are guaranteed a binge of endless laughter, but where should they start? I have 13 films in mind to help narrow down the search.
Ace Ventura: Pet Detective (1994)
No actor has gone so far in life by talking through his own rear end than the man who pioneered the concept, Jim Carrey, in the role that skyrocketed him to fame in Ace Ventura: Pet Detective. The title hero's unique connection to the animal kingdom gets him hired to find the Miami Dolphins' kidnapped mascot, despite his rubber-faced lunacy and unorthodox sleuthing that threatens to annoy his peers and, yet, somehow keeps him one step closer to solving the case than anyone and keeps viewers of all ages thoroughly in awe and in stitches.
Stream Ace Ventura: Pet Detective on Netflix.
Austin Powers: International Man Of Mystery (1997)
The spy thriller genre has been parodied more than enough times, but none of those films have become as iconic as this word-of-mouth hit that made "Shagadelic!" or "One million dollars!" as popular as "Shaken, not stirred" or "Bond, James Bond." Much of Austin Powers: International Man of Mystery involves the titular British spy and his cooky enemy, Dr. Evil (both played by writer Mike Myers) struggling to adapt to the '90s after 30 years in cryogenic sleep, as well as endless jabs of bold satire at the James Bond franchise. Yet, the film, and its two sequels which are also available on Netflix, remains timeless, thanks to its commitment to joyful absurdity.
Stream Austin Powers: International Man Of Mystery on Netflix.
The Naked Gun: From The Files Of Police Squad! (1988)
Having covered, arguably, the crown jewel of spy parodies, why not pay tribute to what is widely considered the definitive cop movie parody and, potentially, the definitive parody movie, period? While you could also make a case for Airplane!, the creators of that classic are the same masterminds behind The Naked Gun, in which the late, great, straight-faced Leslie Nielsen reprises his role of Lt. Frank Drebin, from cult crime spoof series Police Squad!, who must overcome an endless amount of cartoonish sight gags to prevent the assassination of Queen Elizabeth II. Once you have finished that, check out the follow-up, The Naked Gun 2-1/2: The Smell of Fear, which is also on Netflix.
Stream The Naked Gun: From The Files Of Police Squad! on Netflix.
Cheech And Chong's Up In Smoke (1978)
Whether it is 420 or the 15th of October, there is never a bad time to enjoy the first film from the iconic stoner comedy duo. Cheech and Chong's Up In Smoke stars Cheech Marin as Pedro and Tommy Chong as "Man," who meet by chance on a California highway, bond over their mutual admiration of "medicinal substances," and, through a series of outrageous and unusual circumstances, become unwittingly on the run from a luckless police sergeant (Stacy Keach) while trying to make it to their first gig as a punk band.
Stream Cheech And Chong's Up In Smoke on Netflix.
Groundhog Day (1993)
Another beloved comedy masterpiece that does not require the holiday it is associated with to view is Groundhog Day, primarily because we have all gone through periods in our lives, at various times of the year, in which we feel like we are living the same day over and over again. Such is the case for cynical weather reporter Phil Connors (Bill Murray), who finds himself in an inescapable time loop on the second of February that may end up being the secret to curing his existential dread.
Stream Groundhog Day on Netflix.
Click (2006)
Before playing an in-over-his-head family man who goes to dangerously over-the top lengths to achieve prosperity in Uncut Gems, Adam Sandler played a character with a somewhat similar goal and a far different way of achieving it, but one proves to be just as dangerous in Click. Stressed-out architect Michael Newman, who is given a universal remote that actually controls the universe, but has a few flaws in the engineering that begin to take control away from him in this Academy Award-nominee (seriously, it was nominated for makeup), also starring Kate Beckinsale and Christopher Walken, that proves to be one of the more surprisingly mature and heartfelt comedies of Sandler's career.
Stream Click on Netflix.
Goon (2011)
Seann William Scott plays one of his more likable characters (no challenging feat after rising to fame as Stifler in American Pie) in this cult sports comedy (with a sequel also available on Netflix) that is dripping with Canadian Pride. Co-penned by Jay Baruchel and Evan Goldberg (Seth Rogen's frequent behind-the-scenes partner in crime) from the memoir by Adam Frattasio and Douglas Smith, Goon follows Doug Glatt (Scott), a luckless, middle-aged bouncer and outcast of his family who finally finds his calling as the star-player of a semi-pro hockey team, primarily due to his amateur fighting skills that tend to come in handy on the rink.
Stream Goon on Netflix.
Hot Rod (2007)
In yet another example of a friendly, underachieving outcast who tends to get hurt a lot, Andy Samberg stars in his first lead role in a feature film as Rod Kimble, a young man with big dreams of being the next Evel Knievel. The plot of Hot Rod, which has gained a modest cult following for its niche, bizarre sense of humor after initially tanking at the box office, sees this aspiring stuntman taking on his biggest feat yet: jumping over 15 buses with his motorcycle in an effort to raise money for to save his stepfather (Ian McShane) so that once he recovers, Rod can kick his ass.
Stream Hot Rod on Netflix.
Kung Fu Hustle (2004)
Stephen Chow has gained a huge following in his native land of Hong Kong, and an impressive one in the States nonetheless, for his combination of highly-stylized martial arts with slapstick that has earned him much comparison to Jackie Chan. He brought this unique mix to its most acclaimed status as the writer, director, and star of Kung Fu Hustle, about kung-fu masters disguised as slum landlords taking on ruthless gangsters in 1940s Shanghai that Roger Ebert called "Jackie Chan and Buster Keaton meet Quentin Tarantino and Bugs Bunny."
Stream Kung Fu Hustle on Netflix.
The Money Pit (1986)
If not for his numerous appearances on Saturday Night Live, it would be easy for modern audiences to forget what an exceptional comedic talent Tom Hanks is, especially when he is best known for deeply dramatic roles in Forrest Gump or Saving Private Ryan, the latter of which was helmed by Steven Spielberg. One of the two-time Oscar-winner's earliest collaborations with the director was actually The Money Pit, a romantic comedy executive produced by Spielberg in which a financially strapped couple (Hanks and Shelley Long) settle on a fixer-upper as their new home, but discover it is more of a nightmare to fix-up than they anticipated.
Stream The Money Pit on Netflix.
Monty Python And The Holy Grail (1975)
One could argue that absurdity does not work like it used to today (unless you go dark like Yorgos Lanthimos) because, in the late 1960s and early 1970s, Monty Python pushed the irreverent style farther than anyone had before and none have been able to reach the same level, to the same effect, since. Fortunately, that may be essential to why Monty Python and the Holy Grail, the groundbreaking comedy troupe's rewrite of Arthurian literature complete with bloodthirsty rabbits and the sound of knocking coconuts substituting actual horse riding, is still a must-see passed down from generation to generation.
Stream Monty Python And The Holy Grail on Netflix.
The Other Guys (2010)
In the vein of cop movie send-ups like The Naked Gun, but far less bizarrely loony, The Other Guys sees Mark Wahlberg in one his first diversions from playing the serious "tough guy," despite fitting that role quite well when compared to co-star Will Ferrell. The mismatched duo finally get a chance to rise to the ranks when they succeed a high-profile case from the famous cops they idolize (Samuel L. Jackson and Dwayne Johnson) in one of director Adam McKay's last films of a looser, lighter tone before moving onto highbrow, politically charged satire.
Stream The Other Guys on Netflix.
Yes Man (2008)
In 1997, Jim Carrey played a man who is unable to tell a lie in Liar Liar and, more than a decade later, he played a man who is forced into saying "Yes" to every opportunity that comes his way, ultimately changing and improving his life… for the most part. From Ant-Man director Peyton Reed and inspired by a true story, Yes Man sees Carrey return to the high-energy goofiness that seemed to grow few and far between throughout the 2000s, but in a story that is relatively more grounded and contains a positive message of acceptance and honesty that might leave you feeling inspired.
Stream Yes Man on Netflix.
So, what do you think? Is this the ultimate binge for fans of goofy comedies, or do you find it goofy I would refer to these films as comedies? Let us know in the comments and be sure to check back for more hilarious streaming recommendations here on CinemaBlend.
Your Daily Blend of Entertainment News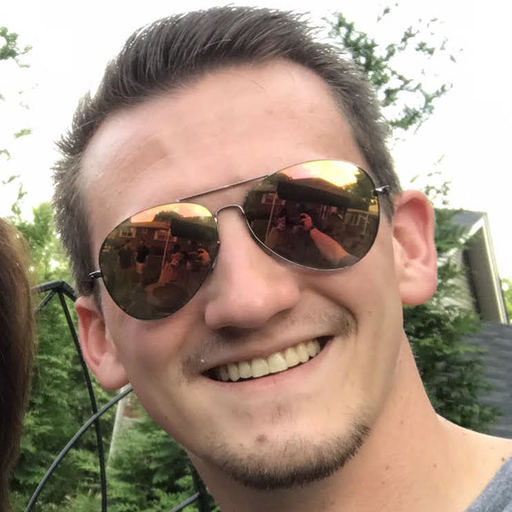 Jason has been writing since he was able to pick up a washable marker, with which he wrote his debut illustrated children's story, later transitioning to a short-lived comic book series and (very) amateur filmmaking before finally settling on pursuing a career in writing about movies in lieu of making them. Look for his name in almost any article about Batman.