The 10 Funniest TV Shows To Stream With The Whole Family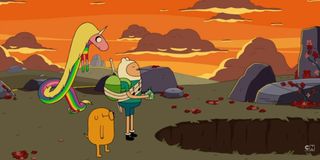 Boomers, Millennials, Generation Z, and all those in-between love TV Shows. We can all agree that there is a plethora of exciting shows available on the vast selection of streaming services. Kids of all ages are especially reliant on them for entertainment, education, and laughs. A TV show can unite a family; all arguments, petty debates, and negotiations can (temporarily) halt when a really funny series starts. Comedy is a peacemaker.
Shows have become diverse enough to reflect the needs of both parents and children. Parents no longer need to sacrifice quality in the name of wholesomeness. A series can now fit the needs of various age groups while offering a message, causing a giggle fest, and keeping parents sane—no one wants to see a tired mother or father rocking in the corner from seeing that "Baby Shark" video one too many times.
For this list, I selected TV shows that families can watch together where neither child nor parent has to feel like the program is too mature or immature of them. Most of the shows surround families and episodic messages, but some of my choices are just shows that I believe will make everyone in the family laugh.
Black-ish (Hulu)
Anthony Anderson and Tracee Ellis Ross star in Black-ish, a series about an African American middle-class family that consists of two parents and four children. The family struggles with issues of identity, race, culture, and society. Black-ish began in 2014 and is currently airing its sixth season on ABC. The series has already created two spin-off series, Grown-ish and Mixed-ish.
Black-ish doesn't shy away from addressing divisive issues but it approaches them with thought provoking commentary and sharp humor. Children can enjoy Black-ish because the comedy is easy to digest and the four Johnson children are focal parts of the overall show. Children may even identify with some of the struggles these kids face. Parents will enjoy Black-ish for the complex issues it addresses that reflect current challenges faced by minorities. It also gives a sincere and honest look at the problems facing the Johnsons and many modern families.
Stream It Here: All six seasons of Black-ish are available to stream on Hulu.
Everybody Hates Chris (Hulu)
Comedian Chris Rock created Everybody Hates Chris, a series based on his childhood. It stars Tyler James Williams as Chris, and Terry Crews and Tichina Arnold as his parents Julius and Rochelle. Much of the Everybody Hates Chris humor comes from the characters.
Everybody Hates Chris puts Chris in very funny situations, but the ridiculous characters that go to his school, live in his neighborhood, or ones he encounters in other locations enhance them. Chris's parents and their wacky ways, like Julius' extreme penny-pinching, are two of the funniest characters in his life. Everybody Hates Chris works for both parents and children because the characters are silly enough to make everyone laugh.
Stream it Here: All four seasons of Everybody Hates Chris is available to stream on Hulu.
Total Drama (Netflix)
In 2008, Total Drama started airing on Cartoon Network, but the show began and aired in Canada first. Total Drama brilliantly parodies reality television, especially shows like Survivor and The Amazing Race. The series had five seasons that totaled 120 episodes.
Like real reality shows, Total Drama has different reality show themes and character archetypes. The series features villains, showmances, extreme challenges, and region based stereotypical characters. Each season of Total Drama takes place in a new location with a new reality show theme. The hilarity with this show is how accurately it parodies the ridiculous and addictive nature of most reality TV. If your family doesn't enjoy reality TV, you can still appreciate the humor in these outlandish situations.
Stream It Here: All five seasons of Total Drama is available to stream on Netflix.
Adventure Time (Hulu)
Adventure Time is an animated fantasy show that follows the journey and adventures of boy Finn (Jeremy Shada) and magical dog Jake (John DiMaggio). They live in the Land of Ooo. The two heroes often interact with a variety of characters including Princess Bubblegum (Hynden Walch) and Lumpy Space Princess (Pendleton Ward).
Adventure Time ran for 10 seasons and has 283 episodes. The episodes are usually under 15 minutes. Adventure Time is a very strangely wonderful show. It channels many different fantasy shows and movies, which adult fans can appreciate, but keeps things light and youthful enough for children to enjoy as well.
Stream It Here: All 10 seasons of Adventure Time are available to stream on Hulu.
The Middle (IMDbTV)
The Middle was an ABC family sitcom that followed a lower middle class Midwestern family. Patricia Heaton and Neil Flynn played Frankie and Mike Hack. They have three children Axl (Charlie McDermott), Sue (Eden Sher) and Brick (Atticus Shaffer). The Middle aired for nine seasons.
Most of The Middle's comedy comes from the family's Midwestern values and lower middle class lifestyle. The Middle is a very wholesome comedy that relies on the eccentricities of the Heck family to bring the big laughs. Axl doesn't care enough, Sue cares too much, Brick has many social ticks, Frankie over-exaggerates, and Mike tends to be apathetic. They are a mismatched family that works very well together. The Middle is both very funny and heartwarming. This makes it a show that parents can watch with children of all ages without getting bored or worrying about too much adult humor. It's just too bad the Sue in the City spinoff never took off.
Stream it Here: All nine seasons of The Middle are available to stream on IMDb TV.
Liv And Maddie (Netflix)
Dove Cameron plays twins Liv and Maddie in this Disney Channel original series. The series opens with Liv returning home after being away for four years in Hollywood. She is an actress who was on a popular TV show. Maddie has been living at home building her high school basketball career. The show is about the sisters learning to connect again after time apart and their different interests. Liv and Maddie also have two brothers Joey (Joey Bragg) and Parker (Tenzing Norgay Trainor), and live with their parents Karen (Kali Rocha) and Peter (Benjamin King).
Liv and Maddie tackles the everyday trials and tribulations of being teen girls, but with the added complication of one being famous and the other a devoted and skilled basketball player. Liv and Maddie is an entertaining, funny, and insightful Disney comedy. It reflects the new school Disney Channel style, while drawing upon some of ABC's TGIF 90s programming.
Stream It Here: All four seasons of Liv and Maddie are available to stream on Netflix.
Boy Meets World (Disney+)
Boy Meets World is a series that follows Cory Matthews (Ben Savage), and his friends and family, especially Topanga (Danielle Fishel), Shawn (Rider Strong), and his brother Eric (Will Friedle), as they deal with the normal struggles of growing up. The series begins with Cory in middle school and follows him all the way to college. Boy Meets World aired from 1993 to 2000 with seven seasons. In 2014, it inspired a spin-off series called Girl Meets World that followed Cory and Topanga's daughter Riley (Rowan Blanchard).
Boy Meets World will inspire nostalgic feelings for parents that grew up with the series. It's a good series to watch with children and teens because of its journey through adolescence. Boy Meets World is a series that can be very goofy at times, but uses that in a charming way.
Stream It Here: All seven seasons of Boy Meets World are available to stream on Disney+.
One Day At A Time (Netflix)
One Day At A Time is a reboot of the 70s and 80s Norman Lear series of the same name. It follows the Alvarez family as they deal with modern problems like immigration, sexuality, old age, and politics. Justina Machado and Rita Moreno lead the cast as the two matriarchs of the family.
One Day At A Time aired its first three seasons on Netflix, but the series was cancelled by the streaming service. PopTV swooped in and revived the series for a fourth season. One Day At A Time may cover topics too complicated and mature for younger children, but it's still a very family friendly show. The honest and frank subjects presented make it a great tool to use to inspire a family discussion about some of the topics, but it's not a preachy series. One Day At a Time is a very comical show that also happens to be really smart and current.
Stream it Here: The first three seasons of One Day at a Time are available to stream on Netflix.
That's So Raven (Disney+)
That's So Raven follows Raven Baxter (Raven-Symone), a teen with psychic abilities. Her ability to see the future usually leads to outrageous situations and costumes. Her friends Eddie (Orlando Brown) and Chelsea (Anneliese van der Pol) are often dragged into Raven's schemes. That's So Raven had one spin-off series Cory in the House, which follows Raven's younger brother Cory (Kyle Massey), and another continuation series Raven's Home, a show about adult Raven raising her kids.
Classic comedies like I Love Lucy are obvious inspirations for That's So Raven situational comedy. Raven Symone's flare for physical comedy really makes her a dynamic lead in this series. She carries the series well. That's So Raven works for the whole family, because it's really silly at times but it also offers important messages that can connect with parents and children.
Stream it Here: All four seasons of That's So Raven is available to stream on Disney+.
Billy on the Street (Netflix)
Comedian Billy Eichner hosts Billy on the Street. The series revolves around Eichner (and sometimes celebrities) running around New York with a microphone. He then challenges random New Yorkers to play games or answer questions for prizes, such as money or a clay replica of a scene from House of Cards.
This is my curveball selection, as this is not a scripted comedy. Billy Eichner's random encounters with New Yorkers sometimes end in him screaming profanity at them. Therefore, Billy on the Street is definitely not suitable for the little ones, but it's a perfect series to watch with older children if you're ok with the occasional swear word. Billy Eichner is freaking hilarious and he shines best when he can ask people the hard hitting questions, like "for a dollar, are you jealous of Beyonce's success?." The spontaneous nature of the series makes it hilarious. You never know what to expect from Eichner or the random New Yorkers.
Stream It Here: All four seasons of Billy on the Street is available to stream on Netflix.
Let us know in the comment section what shows you love to stream with your family.
Your Daily Blend of Entertainment News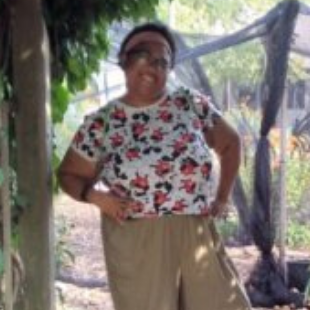 Spent most of my life in various parts of Illinois, including attending college in Evanston. I have been a life long lover of pop culture, especially television, turned that passion into writing about all things entertainment related. When I'm not writing about pop culture, I can be found channeling Gordon Ramsay by kicking people out the kitchen.