What To Watch On Amazon Prime With The Whole Family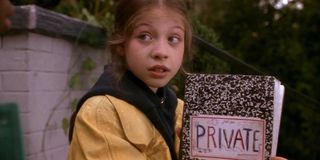 CinemaBlend participates in affiliate programs with various companies. We may earn a commission when you click on or make purchases via links.
It's family movie night. You've got the popcorn, the soda, the blankets — everything you need for a comfortable night in. Everyone is nice and cozy. Let the show begin! You go to Amazon Prime, but there are just so many choices. What do you choose? If you don't pick a movie soon, the little ones will be fast asleep before it's over. You need some options. And fast. That's where we're here to help.
If you're looking for some family movies or shows that are currently available for your viewing pleasure on Amazon Prime, we've got some helpful selections for what you can pick. Whether it's animated movies, action-friendly adventures, or other charming adventures, these are titles for families with all different types of interests. Without further ado, here are a bunch of family films and shows you can enjoy on Amazon Prime now!
Rango (2011)
In Rango, a wayward chameleon winds up in the lowly town of Dirt, a lawless outpost in desperate need of a new sheriff.
Why It's A Good Option For The Whole Family: Director Gore Verbinski, best known for making the Pirates of the Caribbean trilogy, followed up his Disney blockbusters in an unexpected way. Reuniting with Johnny Depp, he made Rango, an oddball CG-western featuring anamorphic animals, hallucinatory visuals, a dark, existential sense of humor, and copious references to cinematic classics. It should've been a disaster. But in true Verbinski style, this kooky animated flick was a rousing success, providing fresh, vibrant, entertainingly weird family fun — filled with quirky characters and other goofy touches — and gave younger viewers one of their first chances to appreciate the long-lost genre. It won an Oscar and provided Verbinski with a rare box office success post-Pirates.
Stream It On Amazon Prime here.
Charlotte's Web (1973)
Based on E.B. White's novel, Charlotte's Web tells the story of a pig who is saved from slaughter by an intelligent spider who writes messages in her webs.
Why It's A Good Option For The Whole Family: With its simple, yet universally appealing, story, spirited voice performances, warmly-crafted visuals, and its big, beating heart, Charlotte's Web is an absolute charmer, filled with sweetness and compassion, and its winsome storytelling makes it an easy film to love. Its delicate, timeless tale of friendship and care resonates with viewers of all-ages, and its enjoyable music numbers, tender emotional beats, and winsome hand-drawn animation make for a lovely, heartwarming viewing experience. It's a respectful and admirable adaptation of E.B. White's beloved book. There's a good reason why it continues to connect with audiences of all ages. Be sure to have a few tissues on hand, though.
Stream It On Amazon Prime here.
Fighting With My Family (2019)
Based on the 2012 documentary The Wrestlers: Fighting With My Family, this comedy-drama biopic dramatized the early days of Paige as she made her way into the WWE.
Why It's A Good Option For The Whole Family: Though it's slightly more adult and crass than some other titles on this list, notably with a PG-13 rating, Fighting With My Family is an enjoyable, rousing, inspiring family-style comedy about finding your style, making your impact, and proving your stuff —while also imparting a loving message about the importance of family and staying true to the people you love, even when you're thousands of miles away. Featuring excellent performances from Florence Pugh, Nick Frost, and Jack Lowden, along with a surprising turn from Vince Vaughn, this sports comedy proudly features the sharp wit and heart of writer/director Stephen Merchant.
Stream It On Amazon Prime here.
Also Consider: Instant Family (2018) - (also rated PG-13)
Ernest & Celestine (2014)
Based on a series of children's books by Gabrielle Vincent, Ernest & Celestine is the tale of an unlikely friendship between a bear and a young mouse.
Why It's A Good Option For The Whole Family: There are very few animated kids movies more sweet and emotionally satisfying than Ernest & Celestine. The adorably gentle, old-fashioned family film, made in the style of hand-drawn watercolor animation, is a bright, sensitive, enjoyably off-beat charmer, filled with warm characters, gorgeous designs, hilarious sight gags, and a beautiful simplicity which radiates in every vivid frame. While it is slower and more carefree than a few other contemporary animated movies, it doesn't take long before you're wrapped up in its pleasant pace. It's like a picture book come to life, one made even livelier by its winning vocal performances. It's an absolute treasure of a film.
Stream It On Amazon Prime here.
The Adventures Of Tintin (2011)
Based on the beloved graphic novels by Hergé, The Adventures of Tintin follows our title character as he goes treasure hunting with Captain Haddock.
Why It's A Good Option For The Whole Family: There aren't many filmmakers out there who can capture the wonder, thrills, and excitement of the action-adventure genre like Steven Spielberg can. The acclaimed director is known worldwide for everything from prestige period dramas to futuristic sci-fi thrillers, but he is often at his best when he's making an exhilarating action romp. The Indiana Jones movies proved that handily, though if those movies a little too intense for younger audiences, you can introduce them to the majesty of Spielberg with the charming, entertaining animated movie, The Adventures of Tintin. This 2011 blockbuster features lovable characters, exotic locations, rousing performances, and cutting-edge motion-capture special effects. It's a fun ride.
Stream It On Amazon Prime here.
Harriet the Spy (1996)
Harriet the Spy is a coming-of-age story about a girl who aspires to be a writer and spy. Based on the novel of the same name by Louise Fitzhugh.
Why It's A Good Option For The Whole Family: Oftentimes, the best children's movies are the ones that respect the earnest, precious perspectives of their young audiences. The ones that don't talk down to them, or rely solely on cheap bathroom humor to win them over. Indeed, Harriet the Spy is a good example of a family film that's certainly commendable when it comes to its well-realized characters, strong performances, impressively confident direction from its first-time feature filmmaker, and sharp performances, notably from newcomer Michelle Trachtenberg and Rosie O'Donnell, but what stands out the most is the intuitive, nuanced lens through which it reflects the curious, intelligent, introspective mind of its wannabe sleuth.
Stream It On Amazon Prime here.
The Kid (1921)
In The Kid, Charlie Chaplin's first feature-length film, The Tramp takes care of an abandoned child, but events put their father-son dynamic in jeopardy.
Why It's A Good Option For The Whole Family: The timeless quality of a great silent film is certainly a wonder to behold. And few filmmakers capture the radiant wonder of cinema quite like Charlie Chaplin. As an actor and director, he was an exceptionally precise, dutifully hard-working entertainer, but there is an almost effortless charm to his greatest work, allowing the laughs to come handily and the emotions to come easily. Certainly, one of The Tramp's biggest triumphs came with 1921's The Kid. In his first feature-length film, Chaplin assumed a paternal role, allowing his famous on-screen persona to grow and develop in heartfelt, yet still hilarious, new ways, resulting in one of his most engaging, emotional movies.
Stream It On Amazon Prime here.
House Arrest (1996)
When two parents announce their separation, their kids lock them in the basement until they sort things out.
Why It's A Good Option For The Whole Family: Though it hasn't received the same universal praise or recognition as some other titles on this list, House Arrest rocks a stellar cast, a fun premise, outlandish antics, and cheeky humor for children and adults alike. Starring Jamie Lee Curtis, Kevin Pollak, Jennifer Tilly, Jennifer Love Hewitt, Wallace Shawn, and more, it's a stacked deck of recognizable actors — a full house, if you will — in a rambunctious, kid-friendly romp. Indeed, this type of well-cast family flick with a broad premise isn't seen too often nowadays, nearly making it a product of its time, but you can watch it with your family now on Amazon Prime.
Stream It On Amazon Prime here.
Also Consider: Yours, Mine and Ours (2005), Troop Zero (2020), It Takes Two (1995)
Wonderstruck (2017)
Based on the novel by Brian Selznick, Wonderstruck interlaces two stories set fifty years apart, one focused on a young deaf girl in 1927 and the other centered around a recently-deaf young boy in 1977, and their quests to find their lost parents.
Why It's A Good Option For The Whole Family: While Todd Haynes is known for his more adult fare, the Velvet Goldmine director made a rare departure into family-friendly territory with Wonderstruck, a poetic, spellbinding movie which was sorely overlooked upon release. Using his vivid imagery and wonderful sense of time and place to capture the, ahem, wondrous perspectives of our young protagonists, Wonderstruck is as narratively impressive and dynamically stylistic as every other Haynes film yet, though this one in particular can be enjoyed and appreciated by audiences both young and old. It's a wonderful time.
Stream It On Amazon Prime here.
Mister Rogers' Neighborhood (1968)
The beloved PBS children's show explores everyday topics and the Neighborhood of Make-Believe, presented through its genial host, Fred Rogers.
Why It's A Good Option For The Whole Family: It's always a beautiful day in the neighborhood when you invite Fred Rogers into your home. Indeed, several seasons of Rogers' beloved, celebrated children's show, Mister Rogers' Neighborhood, are only a click away thanks to Amazon Prime. What better time is there to watch and enjoy this wonderful program? No matter what age you are, Rogers' endearing, elegant discussions of several real-life topics — each one told in a firm, refreshingly straightforward but always calm and smoothing way — are both a balm and a rich delight, especially in an uncertain and often scary world. He always brings a warm smile to your face, and that's a good feeling.
Stream It On Amazon Prime here.
Also Consider: SpongeBob SquarePants (1999 - Present)
Stuart Little (1999) & Stuart Little 2 (2002)
Based on E.B. White's novel, Stuart Little and its sequel follows a charming young mouse named Stuart who is adopted by humans, the Little family, and raised as one of their own in New York City.
Why It's A Good Option For The Whole Family: Not unlike Charlotte's Web, another E.B. White adaptation, Stuart Little is a charming, winning family film, notably with impressive visual effects, clever gags, and a great vocal performance from Michael J. Fox. In addition to its delightful predecessor, Amazon also currently carries its sequel, Stuart Little 2, which is not only as good as the first but arguably better. The story is closer to the book, the stakes are higher, the emotional beats are stronger, and it contains all the wit and heart of the original film.
Stream Stuart Little On Amazon Prime here and Stuart Little 2 here.
The Black Stallion (1979)
Based on the novel by Walter Farley, The Black Stallion tells the story of a young man who is shipwrecked on a deserted island with a wild stallion.
Why It's A Good Option For The Whole Family: There are several family movies out there centered around kids befriending animals or creatures — whether it's dogs, cats, pigs, whales, dolphins, you name it. But The Black Stallion is widely considered one of the best of its kind. A majestic, moving tale of love and friendship between a young deserted boy and his wild stallion, it is acclaimed for its heartfelt emotions and well-crafted story, notably with warm performances and an abundance of dazzling visuals. It proves to be a simple-yet-exciting tale, one that can win over audiences of all ages.
Stream It On Amazon Prime here.
Also Consider: Benji (1974)
What are some of your favorite family movies on Amazon Prime now? Let us know in the comments below!
Your Daily Blend of Entertainment News
Will is an entertainment writer based in Pittsburgh, PA. His writing can also be found in The Playlist, Cut Print Film, We Got This Covered, The Young Folks, Slate and other outlets. He also co-hosts the weekly film/TV podcast Cinemaholics with Jon Negroni and he likes to think he's a professional Garfield enthusiast.