17 Steven Spielberg Movies Available For Streaming Right Now
Stream the best from the best.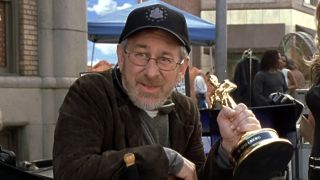 (Image credit: New Line Cinema)
For some, naming their choice for the greatest filmmaker to ever live might be impossible, but for most, the answer is simple: Steven Spielberg. The man is responsible for so many memorable moments in cinematic history – from E.T. the Extra-Terrestrial to Schindler's List, among others – that he is almost synonymous with cinema itself.
In 2022, the three-time Academy Award winner would offer audiences a fictionalized glimpse into his life before becoming a filmmaker with The Fabelmans. What better way to follow that than by tracing his preceding career with a binge of the best Steven Spielberg movies available now on streaming? Allow us to point you in the right direction.
Jaws (1975)
At 29, Steven Spielberg became the most profitable filmmaker of all time (until his buddy George Lucas beat him two years later with Star Wars) in 1975 with Jaws. Based on Peter Benchley's novel about an oceanside town terrorized by a shark, this thriller – often credited as the first ever "blockbuster" – earned composer John Williams his second Oscar for the unforgettably heart-racing score.
Stream Jaws on FuboTV.
Rent/buy Jaws on Amazon.
The Indiana Jones Movies (1981-2008)
Steven Spielberg and producer George Lucas teamed up to make Raiders of the Lost Ark – a tribute to cinema itself that ended up inspiring more Indiana Jones movies, as well as countless other tributes in pop culture since. Spielberg would return to helm three more action-packed sequels starring Harrison Ford as the titular hero.
Stream the Indiana Jones movies on Paramount+.
Buy/rent Raiders of the Lost Ark on Amazon.
Buy/rent Indiana Jones and the Temple of Doom on Amazon.
Buy/rent Indiana Jones movies and the Last Crusade on Amazon.
Buy/rent Indiana Jones and the Kingdom of the Crystal Skull on Amazon.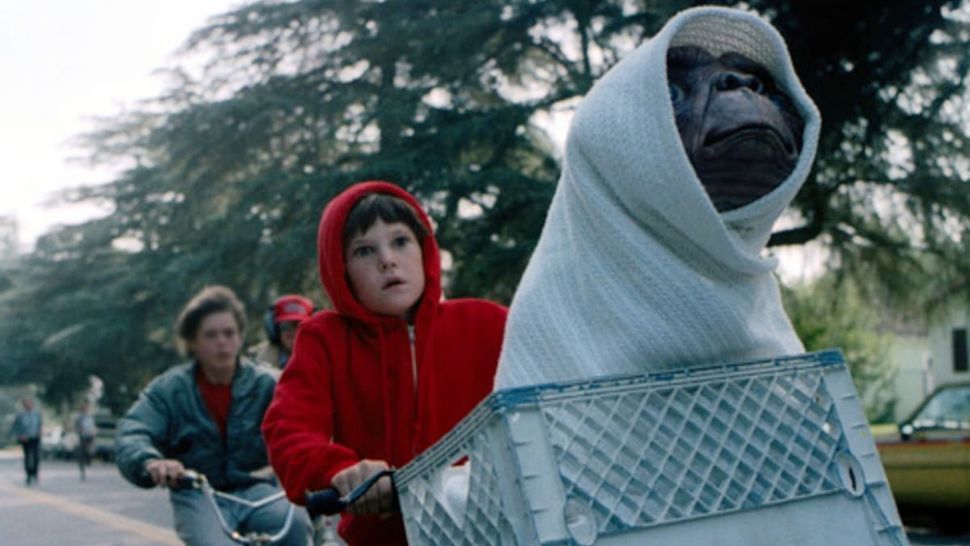 E.T. The Extra-Terrestrial (1982)
Steven Spielberg has broken the record for highest grossing film of all time thrice – the second time being this story of a lonely boy (Henry Thomas) who befriends a lost alien. Even without its blockbuster status, E.T. the Extra-Terrestrial would still, easily, be remembered as one of the greatest sci-fi movies of all time and one of the most emotionally moving films of any genre.
Stream E.T. the Extra-Terrestrial on Peacock Premium.
Buy/rent E.T. the Extra-Terrestrial on Amazon.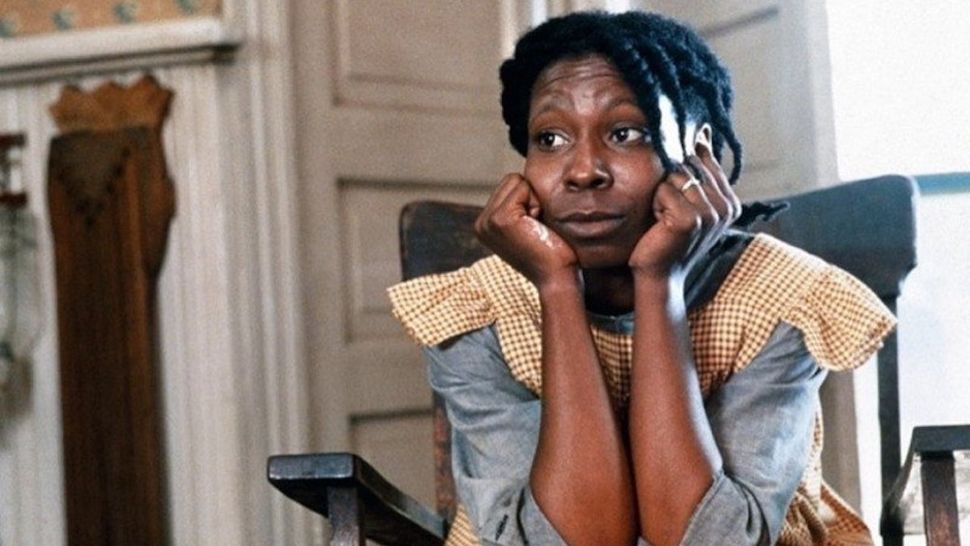 The Color Purple (1985)
Author Alice Walker's Pulitzer Prize-winning novel about a Southern Black woman's (Whoopi Goldberg) lifelong struggles with abuse from her peers served as the basis of this powerful landmark drama. The Color Purple is also one of the best movies starring Oprah Winfrey, whose supporting performance earned her one of the film's 11 Oscar nominations.
Stream The Color Purple on Netflix.
Stream The Color Purple on HBO Max.
Buy/rent The Color Purple on Amazon.
Schindler's List (1993)
The true story of a German industrialist's (Liam Neeson) plea to save Jews from persecution in Nazi-occupied Poland is recreated in striking black and white in Schindler's List. The acclaimed World War II-era drama is one of the most personal films of Steven Spielberg's career and would earn him his first Academy Award for Best Director and only Oscar for Best Picture in 1994.
Stream Schindler's List on Starz.
Buy/rent Schindler's List on Amazon.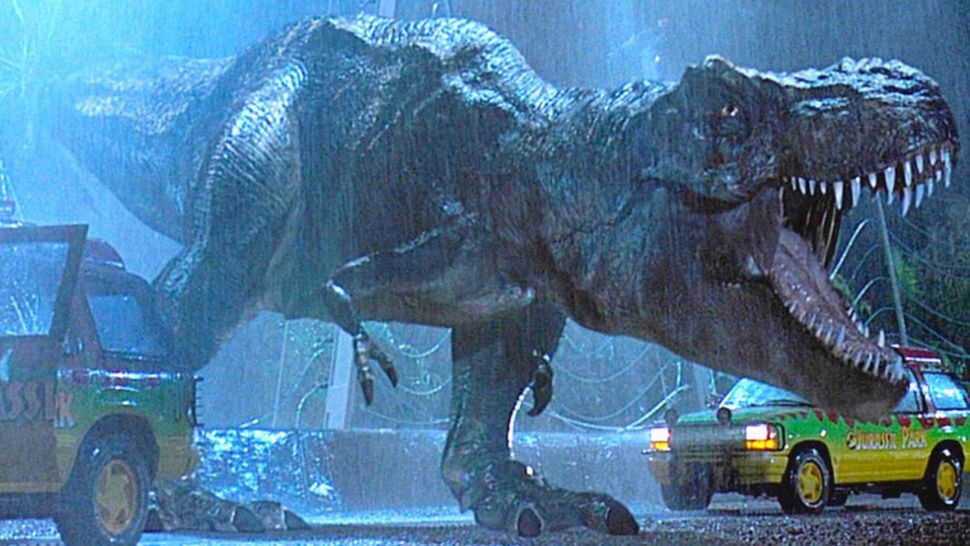 Jurassic Park And The Lost World: Jurassic Park (1993, 1997)
The third time that Steven Spielberg directed the highest grossing box office hit ever was when he adapted Michael Crichton's novel about a theme park full of dinosaur clones, which also marked a major turning point in Hollywood's history of visual effects. The director also returned to helm the second of the Jurassic Park movies, The Lost World: Jurassic Park.
Stream Jurassic Park and The Lost World: Jurassic Park on HBO Max.
Buy/rent Jurassic Park on Amazon.
Buy/rent The Lost World: Jurassic Park on Amazon.
Amistad (1997)
Four years after Schindler's List, Steven Spielberg dove further back into our world's history of persecution with Amistad, starring Djimon Hounsou as an illegally captured African tribalist who leads a revolt aboard a slave ship. The Oscar-nominated drama is also one of Matthew McConaughey's best movies, in which he plays an abolitionist lawyer tasked with speaking for his non-English-speaking defendants in court.
Stream Amistad on Paramount+.
Buy/rent Amistad on Amazon.
Saving Private Ryan (1998)
Steven Spielberg received his second Academy Award for Best Director in 1999 for Saving Private Ryan. This a harrowingly realistic portrait of War World II follows a crew of army rangers, led by Tom Hanks, on a life-threatening mission to locate the youngest brother of three slain soldiers (Matt Damon) and bring him home to safety.
Stream Saving Private Ryan on Paramount+.
Stream Saving Private Ryan on PlutoTV.
Buy/rent Saving Private Ryan on Amazon.
A.I.: Artificial Intelligence (2001)
After Stanley Kubrick passed before he could finish it, Steven Spielberg stepped in to direct A.I.: Artificial Intelligence. This visually stunning, futuristic fairy tale stars The Sixth Sense's Haley Joel Osment as a robot built to resemble a child who goes on a quest to become a real boy.
Stream A.I.: Artificial Intelligence on Paramount+.
Rent/buy A.I.: Artificial Intelligence on Amazon.
Minority Report (2002)
In the year 2054, a time at which crime can prevented, Police Chief John Anderton (Tom Cruise) has 36 hours to prove his innocence in a murder that he has not committed yet in Minority Report. Steven Spielberg would also expand his dazzling, brilliantly designed, and particularly bleak adaptation of a thought-provoking story by Phillip K. Dick into a short-lived TV series on Fox years later.
Stream Minority Report on Amazon Prime.
Stream Minority Report on Paramount+.
Catch Me If You Can (2002)
Before he even turned 19, Frank Abagnale Jr. became one of the most successful and elusive criminals in the history of check fraud during the 1960s. Leonardo DiCaprio leads the Catch Me If You Can cast alongside Tom Hanks as the FBI agent hot on his trail, in Steven Spielberg's excellent biopic.
Stream Catch Me If You Can on Paramount+.
Rent/buy Catch Me If You Can on Amazon.
War Of The Worlds (2005)
Years after Minority Report, Tom Cruise re-teamed with Steven Spielberg to play an irresponsible, divorced father who must protect his estranged children (Dakota Fanning and Justin Chatwin) in the wake of an alien invasion. This thrilling, modernized adaptation of H.G. Wells' groundbreaking 1897 science fiction novel The War of the Worlds received attention from the Academy for its stunning special effects and immersive sound design.
Stream War of the Worlds on Paramount+.
Rent/buy War of the Worlds on Amazon.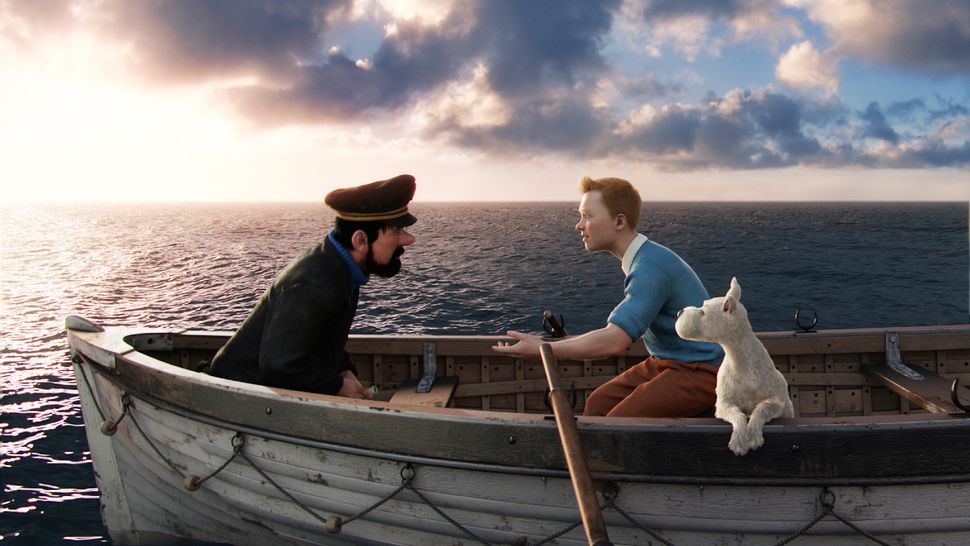 The Adventures Of Tintin (2011)
Following a trend almost solely led by his pal Robert Zemeckis, Steven Spielberg shot his adaptation of Herge's The Adventures of Tintin completely with motion capture performances. Jamie Bell plays the titular young reporter who joins an adult sea captain (Andy Serkis) on a search for a sunken ship in this fun adventure that would take home the Golden Globe for Best Animated Feature.
Stream The Adventures of Tintin on HBO Max.
Rent/buy The Adventures of Tintin on Amazon.
War Horse (2011)
While Steven Spielberg's "one for them" in 2011 was The Adventures of Tintin, his "one for him" was War Horse – an Academy Award-nominated epic adapted from Michael Morpurgo's novel (which was also made into a stage play). Also starring Benedict Cumberbatch and Tom Hiddleston, it follows a young Englishman (Jeremy Irvine) who enlists into the military in hopes to reunite with his beloved horse after it is sold into the cavalry during World War I.
Stream War Horse on Amazon Prime.
The BFG (2016)
For his first time directing a feature-length Disney production, Steven Spielberg chose to adapt Roald Dahl's 1982 novel The BFG, which was written for screen by late E.T. scribe Melissa Matthison. It stars Academy Award winner Mark Rylance in the title role of a "big, friendly giant" who finds an unexpected ally in defeating the larger malevolent creatures of his world in a London orphan named Sophie (Ruby Barnhill).
Stream The BFG on Paramount+.
Rent/buy The BFG on Amazon.
The Post (2017)
An earth-shattering scoop about decades of government cover-ups puts The Washington Post at odds with the White House in 1971. Meryl Streep (as publisher Kay Graham) and Tom Hanks (as editor Ben Bradlee) each received Oscar nominations for their performances in The Post – Steven Spielberg's riveting depiction of one of the riskiest crusades for truth in the history of the press.
Stream The Post on FuboTV.
Rent/buy The Post on Amazon.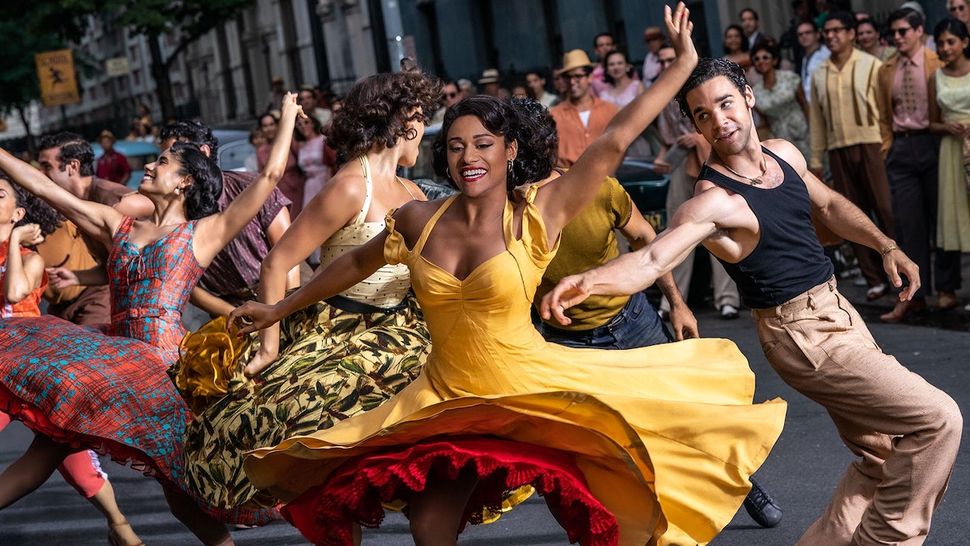 West Side Story (2021)
Steven Spielberg was always interested in the idea of directing a musical, which is why Indiana Jones and the Temple of Doom begins with a lavish dance number. He finally took on the task at feature-length with a refreshing new take on the urban, Romeo & Juliet-inspired classic, West Side Story, for which breakout star Ariana DeBose took home a Best Supporting Actress Oscar.
Stream West Side Story on Disney+.
Stream West Side Story on HBO Max.
Rent/buy West Side Story on Amazon.
Clear your schedule for the ultimate Steven Spielberg movie binge. If your favorite movies by the filmmaker were not included above, check back here later to see if and when they become available on streaming.
Your Daily Blend of Entertainment News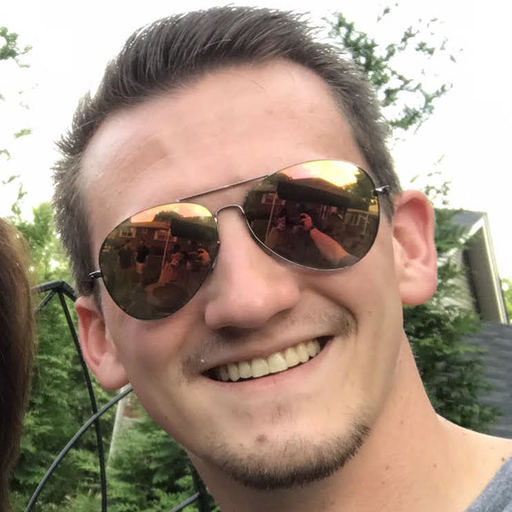 Jason has been writing since he was able to pick up a washable marker, with which he wrote his debut illustrated children's story, later transitioning to a short-lived comic book series and (very) amateur filmmaking before finally settling on pursuing a career in writing about movies in lieu of making them. Look for his name in almost any article about Batman.