What Has Channing Tatum Been Up To During His On And Off Relationship With Jessie J?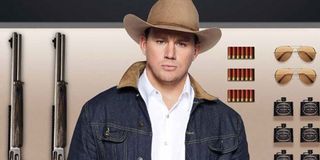 It's sort of weird that the world has been rather Channing Tatum-less recently. I mean, I know a lot of celebrities are a little more out of the public eye than normal right now, but in Channing Tatum's case it's been longer than the last few months. In fact, we haven't heard much from Tatum since his on-and-off relationship with Jessie J began a couple of years ago. So, what exactly has the Magic Mike actor been up to?
Channing Tatum's Career After Logan Lucky
It's worth noting that Channing Tatum's last big starring vehicle was Logan Lucky, a heist movie from Steven Soderbergh. After that, he had a small part in Kingsman: The Golden Circle and then seemingly disappeared. That is, unless you're a person with a family who only sees animated movies.
One reason it has seemed as if Channing Tatum has stopped acting is because over the past couple of years is because the projects he has taken has been voiceover work. In fact, Tatum voiced Migo in Smallfoot in 2018 along with opening Magic Mike Live in London. Then in 2019, he returning to The LEGO Movie franchise to voice Superman in The LEGO Movie 2: The Second Part. It's also true that the actor has slowed down considerably. There was a more than 10-year period in which he was doing multiple movies a year, so anytime he wants to slow down at this point, he should have the resources and credibility to do so.
Having said this, Channing Tatum does have a slew of projects coming up. The first is another voice project for the animated America: The Motion Picture. Then Tatum will both co-direct and star in the 2021 flick Dog. Finally, he'll be in Joseph Gordan-Levitt's next directorial effort Wingmen. (Gordan-Levitt previously also directed Don Jon.) At some point stuff will be happening for the actor; suffice to say, it's been a while since he's had a high-profile project coming up.
*Channing Tatum And Jessie J *
For a while it seemed as if Channing Tatum was wrapped up in his relationship with Jessie J. The two started spending time together in 2018 and attended a bunch of each others' shows before Tatum confirmed their relationship on Jessie J's birthday. Some time later, the two were alleged to have broken up, with reports indicating the relationship festered in November of 2019—around the same time Tatum's divorce went through with ex-wife Jenna Dewan.
Yes, by January of 2020, the two had started spending time with one another again, possibly breaking up while in quarantine. The on-and-off relationship has apparently been good for Jessie J, who has also allegedly doubled her earnings since spending time with Channing Tatum.
Channing Tatum And The Coronavirus
Although Channing Tatum has managed to be way more out of the limelight over the past couple of years, there was a bit of a tabloid dust-up between himself and Jenna Dewan earlier this year. This happened when Channing Tatum celebrated his 40th birthday during quarantine. He spent his birthday with five close friends, who also had been quarantining before the event. But reportedly Jenna Dewan was worried the actor may have contracted the disease.
Therefore, he ultimately quarantined for at least a couple of weeks after his April 26 birthday jaunt. During that time reports indicate he didn't see his daughter and also was tested to make sure he had not contracted the virus. Alls well that ends well, however, as Channing Tatum never grew ill from the effects of the disease and has reportedly been able to get back to his usual custody agreement.
So, there you have it, Channing Tatum has been out of the limelight for a bit. It's hard to tell if his family and his dating life were the cause or if he just wanted a bit of a break, but if you are a fan of the actor -- or at least his abs -- he should be back to big roles soon and we'll keep you updated every step of the way. Meanwhile, the actor is on social media and you can always keep up with him that way.
Your Daily Blend of Entertainment News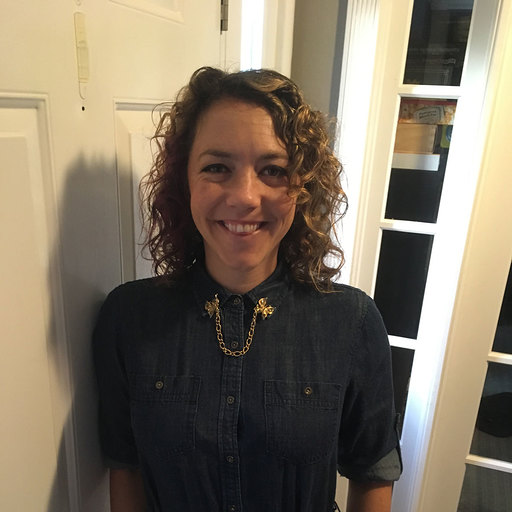 Reality TV fan with a pinch of Disney fairy dust thrown in. Theme park junkie. If you've created a rom-com I've probably watched it.