10 Cool Hobbs And Show Behind-The-Scenes Facts You Probably Didn't Know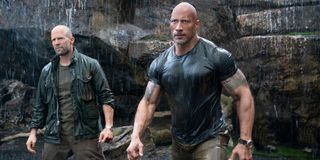 This will probably come as a surprise to absolutely no one, but it takes quite a bit of blood, sweat and dazzling special effects to get a movie like Hobbs & Shaw off the ground and into theaters. The Fast & Furious spinoff starring Dwayne "The Rock" Johnson and Jason Statham gave audiences one of the most exciting spectacles of filmmaking in the summer of 2019, and while we still don't know what the future holds for the duo, or the entire franchise, it's never a bad idea to stop and take a look at some of the most insane behind-the-scenes facts behind your favorite moments from the thrill ride.
With an insane number of cameos, white-knuckle action sequences and some moments of pure comedy featured throughout the summer blockbuster, there's a lot to cover before we're through with it all. So buckle in because things are about to get a little fast and furious (don't hate me).
A Specific Scene in Fast 8 Inspired The Premise Of Hobbs & Shaw
Ever since Dwayne Johnson's Luke Hobbs and Jason Statham's Deckard Shaw came in contact with one another in Furious 7, everyone wanted more of the pairing. And fans got that in the Fate of the Furious (Fast 8) to an even higher degree when the former adversaries reluctantly teamed up to take on Cipher after that impressive prison fight sequence. Well, it appears that scene, and the interactions between the two actors on set, helped get the spinoff movie off the ground, as executive producer Chris Morgan told CinemaBlend in 2019:
The scene in which Chris Morgan referenced happened to be one of the most exciting action sequences in the 2017 movie, and now it appears it's one of the most consequential as well.
Dwayne Johnson Made It His Mission On Set To Get Jason Statham To Break Character
Jason Statham has made a career out of playing tough-as-nails characters who are all business all the time, so Dwayne Johnson made it a point on the set of Hobbs & Shaw to get the British badass to crack whenever he had the chance. During an interview with Collider, producer Hiram Garcia revealed just how far The Rock would go just to get his costar to break character:
And it makes sense considering the fact that Luke Hobbs is constantly ribbing his partner throughout the entire movie. It appears that the treatment worked, as it helped create a more realistic bond between the two.
The Double Corridor Sequence Was Created On A Cocktail Napkin
Anyone who saw Hobbs & Shaw most likely went into the theater hoping to see some insane action sequences, and those expecting to see the great double corridor scene that anchored the film's trailers weren't left out in the cold. With non-stop action, great camerawork and the constant back-and-forth from the leads, there's nothing that could make the scene better, right? Around the time of the film's 2019 release, co-writer Drew Pearce told CinemaBlend that he originally wrote the concept on a cocktail napkin while flying to London, stating:
Not only did the scene give Dwayne Johnson and Jason Statham the opportunity to show off their physical strength and combat skills, it was also a fine display of their comedic timing. I mean, what's not to love about that scene?
Idris Elba's "Black Superman" Line Reportedly Wasn't The Original Idea For The Scene
For about as long as I can remember, people have been clamoring for Idris Elba to take on the role of James Bond. The topic comes up so much that it was almost inserted into Hobbs & Shaw, that is until Elba reportedly struck down the idea of his character Brixton proclaiming, "I'm black James Bond" instead of the line heard in the final cut, i.e., "I'm black Superman."
Dwayne Johnson told Variety in 2019 that Idris Elba was asked to say the "James Bond" line, but he refused because he felt it was too close to longstanding rumors that he would be the next 007. That's when he supposedly came up with the "Superman" line. But Elba and producer Hiram Garcia see things differently as they told the publication that the actor came up with the line on the spot.
Dwayne Johnson's Mom Really, Really Wanted To Be In The Movie
One of the best character building moments of the entire Fast & Furious franchise happens when Luke Hobbs, Deckhard Shaw and Hattie Shaw (Vanessa Kirby) take shelter with Hobbs' estranged family, especially when Hobbs sees his mom after all those years. Well, that moment could have been even more meaningful if Dwayne Johnson's real-life mom, Ata Johnson, would have gotten her wish, as the actor the former WWE start revealed on the film's home release:
The role ultimately went to Lori Pelenise Tuisana, who absolutely killed it as the matriarch of the Hobbs family. Even though Ata Johnson didn't end up in the movie, another one of The Rocks' famous family members did.
WWE Superstar Roman Reigns Didn't Rely On Nepotism To Get A Role In The Movie
When WWE Superstar Roman Reigns, real name Joe Anoa'i, first showed up in the trailer for Hobbs & Shaw, it looked like it had something to do with the former WWE Champion calling on his cousin Dwayne "The Rock" Johnson to get him some screen time. That, however, was not the case, as Reigns told AOL in 2019 that he didn't contact his cousin about auditioning for the role of one of Luke Hobbs' younger brothers, Mateo. It wasn't until after Reigns was pretty far along in the process that Johnson was brought up to speed. Once Dwayne Johnson found out about his cousin getting cast in the role, he was more than ecstatic, and after watching the two interact on screen, it's easy to see why.
The Samoan Action Sequences Were Some Of The Most Difficult To Film
There are some pretty impressive action sequences throughout Hobbs & Shaw, but nothing quite compares to the final battle in Luke Hobbs' native Samoa. According to one of the film's writers, bringing this sequence to life was no easy task. Ahead of the film's home release, co-writer and executive producer Chris Morgan told CinemaBlend that the final showdown was difficult to pull off simply because of everything the section required, stating:
If you go back and watch the scene, you'll see for yourself just how big of an undertaking the production crew had on their hands, and then you factor in the hours of special effects and editing that had to be done to tie it all together.
Ryan Reynolds Agreed To Come In For A Cameo As A Favor For Director David Leitch
Ryan Reynolds' mystery involvement in Hobbs & Shaw was one of the best kept secrets about the spinoff movie, but the story about how Hugh Jackman's biggest rival got involved with the project is even better. The Ryan Reynolds cameo came to fruition thanks in part to director David Leitch's working relationship with the Canadian superstar, which started with the 2018 release of Deadpool 2. During an interview with SyFy in 2019, Leitch revealed that Reynolds came into the picture as CIA agent Victor Locke as a "favor" to the director. Leitch sent Reynolds the few lines his character would speak in the movie, and then in turn created the snarky, wise-ass character we all saw in the final product.
Kevin Hart Went To Extreme Lengths To Film His Cameo
Another great cameo in Hobbs & Shaw is Kevin Hart's brief appearance as Air Marshal Dinkley, so it's only fitting to learn that the real-life pal of Dwayne Johnson had to fly quite a ways in order to show up in an uncredited role. In the movie's Blu-ray features, Johnson revealed just how far his Central Intelligence co-star had to go to get to the set in London, stating:
And it was all worth it, as Kevin Hart's small role and his interactions with Hobbs and Shaw make for some great comedic relief in a tense and action-packed blockbuster.
Keanu Reeves Was Very Close To Appearing In Hobbs & Shaw
There was a debunked rumor ahead of the release of Hobbs & Shaw that Keanu Reeves would be making an appearance in the action blockbuster. As it turns out though, the prospect of having Keanu in the spinoff movie was close to becoming a reality, as director David Leitch revealed in an interview with The Hollywood Reporter where he discussed how they were still talking about it even in post-production:
With Keanu Reeves being such a big player in Hollywood these days, it wouldn't be out of the realm of possibility for the star of so many action franchises to show up at some point in the future.
Well, that's about everything there is to know about the making of Hobbs & Shaw, but if you want to know more about what's to come with the Fast & Furious franchise as a whole, we've got you more than covered here on CinemaBlend.
Your Daily Blend of Entertainment News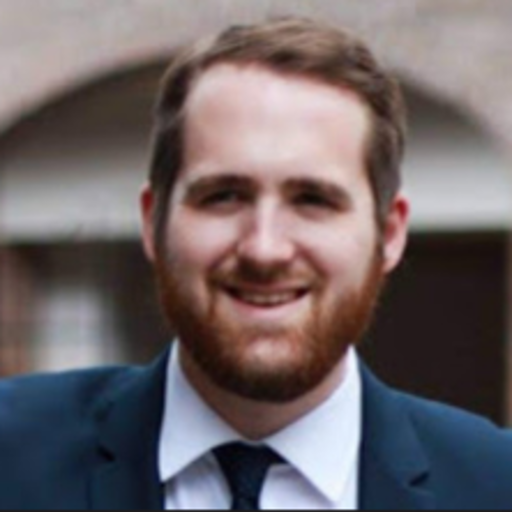 Philip grew up in Louisiana (not New Orleans) before moving to St. Louis after graduating from Louisiana State University-Shreveport. When he's not writing about movies or television, Philip can be found being chased by his three kids, telling his dogs to stop barking at the mailman, or yelling about professional wrestling to his wife. If the stars properly align, he will talk about For Love Of The Game being the best baseball movie of all time.