A Walk To Remember: 10 Behind-The-Scenes Facts About The Nicholas Sparks Movie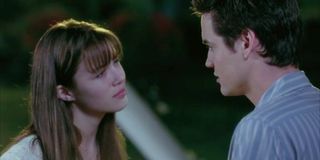 No matter where you fall in the romantic movie debate, you have to admit that A Walk to Remember is a pretty great romantic drama. Both Mandy Moore and Shane West had acting experience prior to the film-West was appearing in the critically acclaimed series Once and Again, and had done other teen movies, and Moore had hit pop songs playing all over the radio, and she had supporting roles in movies like The Princess Diaries-- but A Walk to Remember really propelled both actors' careers.
The romance between Landon (Shane West) and Jamie (Mandy Moore) is the kind of fictional love story that you just don't forget. Jamie and Landon's love story has made A Walk to Remember a romantic movie classic, and some of the film's behind the scenes facts explains why it was such a success.
Director Adam Shankman worked hard behind the scenes to ensure that viewers had their own memorable walk through this film. It was a labor of love for the entire crew. Here's some of A Walk to Remember's most interesting behind the scenes facts.
Mandy Moore Turned 17 While Filming The Movie
Mandy Moore filmed A Walk to Remember in April and May of 2001. This happened to coordinate with her 17th birthday. Shankman spoke in A Walk to Remember DVD commentary about how, as a minor, Moore couldn't work longer than 10 hours a day. While Mandy Moore was only 17 at the time, West was nearly 23 during the filming, but his young facial features made it easy for him to play a teen character.
In 2015, Moore even shared a behind the scenes picture of her on set getting ready for her "Only Hope" scene, and on the Instagram post, she mentions remembering turning 17 on the set.
A Walk To Remember Was Shot In 39 Days On A Nearly $12 Million Budget
Despite Moore's limited filming schedule, the film was shot in 39 days. Shankman mentioned in an interview with Parade that A Walk to Remember was one of his fastest filming projects. What makes A Walk to Remember's quick filming schedule even more incredible is that Shankman made it all work on a $11.8 million budget. The film went on to gross over $47 million worldwide, so it more than earned back the budget.
By today's standard, $11 million for a film is a very small budget, and even by 2001 and 2002 standards, it's small. Other romantic movies that also premiered in 2002, like Sweet Home Alabama, Two Weeks Notice, and Punch Drunk Love had nearly double or four times A Walk to Remember's budget. The larger budget could be because the lead stars in these movies had proven box office success at the time, and therefore probably required a bigger paycheck that West and Moore did at the time.
Shane West And Mandy Moore Were Both Making Music At The Time Of Filming
Prior to A Walk to Remember, Mandy Moore had pop hits like Crush, I Wanna Be With You, and Candy on constant radio rotation. Her singing skills were even showcased throughout A Walk to Remember. So Moore's singing talents were very well known before the film premiered, but many may be surprised to know that Shane West was also making music at the time.
He was the lead singer in a punk rock band called Jonny Was. They also contributed music for the A Walk to Remember soundtrack under the name West, Gould, and Fitzgerald. Their song was titled "So What Does It All Mean?" In an interview with Rolling Stone, West said that he played with his band for seven or eight years. He also mentioned in the article that he always thought he would be making music more than he thought he would be acting.
A Walk To Remember Was Adam Shankman's Second Film Directing Job
Adam Shankman is a jack of all trades, being a successful dancer, actor, judge on So You Think You Can Dance, and director. In 2001, he made his feature film directorial debut with the Jennifer Lopez and Matthew McConaughey romantic comedy The Wedding Planner. The following year, he directed A Walk to Remember.
Shankman's directing credits now include nearly a dozen films, including Rock of Ages, What Men Want, Hairspray, and upcoming Enchanted sequel Disenchanted. He is also going to direct the future Hocus Pocus sequel for Disney+.
A Walk To Remember Is Inspired By True Events
On Nicholas Sparks' website, he goes into detail how Jamie is based on his sister, Danielle, who also died from cancer. Sparks tells how his sister also met someone and he asked her to marry him, despite knowing that she was sick. He said that he wrote A Walk to Remember so that more people could know his sister and the wonderful things her husband did for her.
Also like Jamie, she died at a young age, but not as a teen. Sparks' sister was thirty-three when she passed away. His sister died in June 2000, about eight months after A Walk to Remember was published, and a few years before the book would become a hit movie.
Mandy Moore Had A Crush On Shane West While Filming A Walk To Remember
In 2017, Entertainment Weekly interviewed Shane West and Mandy Moore about their experience during the filming of A Walk to Remember. They both discussed how they quickly bonded and everyone on set formed a close relationship.
When asked about what she remembers about meeting Shane, Moore had this to say:
Later in an interview with Access Live, West also shared that he thinks that they both fell in love with each other, and it was an opposites attract sort of thing because he did punk rock music and she was a pop star. In 2016, West also spoke to Harper Bazaar about Mandy Moore and him reconnecting when she got her role on This is Us and when the A Walk to Remember 15-year anniversary was coming up.
He shared that:
He also mentioned being old friends with Moore's This is Us on-screen husband Milo Ventimiglia. West and Moore continue to be there for each other all these years later, as he gave a speech during her Hollywood Walk of Fame star ceremony.
The Set Of Dawson's Creek Played A Big Role In The Film
A Walk to Remember was filmed in Wilmington, North Carolina, which was also the filming location of series like Dawson's Creek and One Tree Hill. Dawson's Creek was still on air during the time of filming, so many of the set pieces and location were borrowed from the show, including Landon's room, his home, the hospital, and the school.
During the same EW interview, West shared that even the water seen during the first scene in A Walk to Remember was the water used in Dawson's Creek.
Four Switchfoot Songs Appear In A Walk To Remember
Mandy Moore famously covers Switchfoot's song "Only Hope" during A Walk to Remember. The original version also plays during the film. A Walk to Remember's music supervisor, Jon Leshay, heard Switchfoot's music and instantly wanted to feature their songs in the movie. They contributed four songs to the soundtrack: "Dare You to Move," Learning to Breathe, "Only Hope," and "You."
Being featured in the movie helped gain the band mainstream recognition.
Al Thompson Created Landon And Eric's Handshake
Before Landon kind of dumps his friends to be with Jamie, he's pretty close with Eric (Al Thompson), Belinda (Lauren German), and Dean (Clayne Crawford). He even has a handshake with Eric that he does at the beginning and ending of A Walk to Remember.
West shared during his EW interview that the handshake was completely created by Al Thompson for the film. He made it so that they could have something unique to the characters' relationship. They had to get permission from Shankman, who told them the studio was fine with it. They just needed to make sure that they did it throughout the movie.
Shane West Bought The 67 Camaro From The Movie
Landon is seen driving a 67 Camaro in A Walk to Remember. In 2015, Shane West revealed to The Wrap that he bought the vehicle after filming ended. During his Live Access, he clarified that he spent more than $5,000 but less than $10,000 to buy it. He also revealed that he might sell it, but for way more than $10,000.
A Walk to Remember will always be one of my favorite tearjerkers, and for those who share the love of A Walk to Remember, can catch it on Netflix in July.
Your Daily Blend of Entertainment News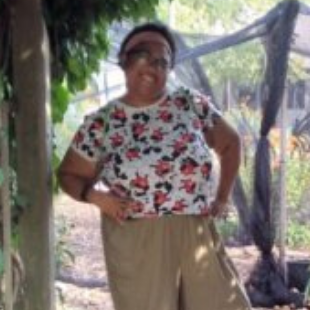 Spent most of my life in various parts of Illinois, including attending college in Evanston. I have been a life long lover of pop culture, especially television, turned that passion into writing about all things entertainment related. When I'm not writing about pop culture, I can be found channeling Gordon Ramsay by kicking people out the kitchen.