Shazam! 2: Release Date, Cast And Everything Else We Know About Fury Of The Gods
Get ready for the return of the Shazam family!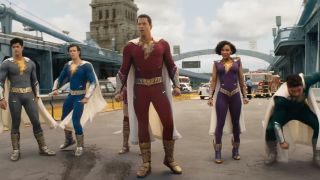 (Image credit: Warner Bros. Pictures)
In early 2019, David F. Sandberg's Shazam! turned out to be a wonderful surprise hit. The titular hero didn't have the same kind of name recognition as fellow DC heroes like Batman and Superman, but the movie turned a lot of heads by being a charming, sweet, and creative origin story. Now anticipation for the sequel is sky high. The good news on that front is that Shazam! 2 is already deep in development, sporting the official title Shazam! Fury Of The Gods – which is what inspired us to put together this guide.

As we here at CinemaBlend tend to do with all of the biggest 2023 movie releases, we've put together this feature gathering all of the information we know about Shazam! Fury Of The Gods thus far, including information from official studio releases, interviews, and more. So what's the deal with the upcoming superhero movie? Read on to find out!
What Is The Shazam! Fury Of The Gods Release Date?
The future of the DCEU, err DCU, gets underway on March 17, 2023, with the long-awaited theatrical release of Shazam! Fury of the Gods. The followup to 2019's Shazam! was originally slated to make its big screen debut much earlier, but Warner Bros. made the decision to push back the release until Spring 2023 as part of a big schedule shakeup in August 2022, according to Deadline.

The long-awaited Aquaman and the Lost Kingdom, which also experienced multiple delays, was initially tied to the March 17 release date, and was also delayed at the time, and is now slated to open in theaters on December 25.

Zachary Levi, Lucy Liu, And Helen Mirren Lead The Shazam! Fury Of The Gods Cast
When Shazam! Fury of the Gods opens in theaters this spring, it will see the return of Zachary Levi as the titular hero and alter-ego of Billy Batson, who will again be portrayed by Asher Angel. The upcoming DC Comics sequel will also see the return of Jack Dylan Grazer as Frederick "Freddy" Freeman with his adult superhero form again being played by Adam Brody. Other members of Billy's foster family who were magically transformed into superheroes in 2019's Shazam! will return as well, with Ian Chen, Ross Butler, Faithe Herman, Meagan Good, and others all reprising their roles. Also returning will be Djimon Hounsou as the ancient wizard, Shazam.A

There will also be some newcomers to the Shazam! Fury of the Gods cast, including some Hollywood heavy hitters. Lucy Liu, Helen Mirren, and Rachel Zegler also make their franchise debut as the various daughters of Atlas.
Shazam! Fury Of The Gods Will See Billy Batson Take On The Daughters Of Atlas
In July 2022, DC Comics and Warner Bros. Pictures gave fans their first look at the trailer for the upcoming film, which not only showed how Zachary Levi's powerful superhero was handling working with his foster family (who are now also heroes in their own right), but also offered a glimpse at what kind of evil force he'll have to vanquish before everything is said and done.

This time around, Shazam and company will be squaring off against the Daughters of Atlas, Hespera and Kalypso, played by Helen Mirren and Lucy Liu, respectively, who have more than a couple tricks up their sleeves. With all sorts of action-packed scenes involving the villainous family giving Shazam and company a run for their money, this is just a taste of what's to come.
The Daughters Of Atlas Come Packing Magic And Destruction In The Shazam! Fury Of The Gods Trailer
There have been multiple teasers, trailers, and short TV spots shown ahead of the release of Shazam! Fury of the Gods, including the second official trailer released by Warner Bros. Pictures in January 2023. This two-and-a-half-minute trailer takes what went down in previous videos, especially when it comes to the Daughters of Atlas, and turns the action up more than a few notches. Shots of destruction throughout the greater Philadelphia area mashed up with foreboding dialogue from Helen Mirren's Hespera appears to be a sign of things to come for Shazam and company:
Those in need of a quick refresher after the four-year break between movies get just that in the new trailer, as Levi's character provides a CliffsNotes summary of the first film before the action picks up again.
How Shazam! Fury Of The Gods Fits Into James Gunn's Big Plans For The New DCU
The DC Universe has been a chaotic place in recent months, with Henry Cavill no longer being Superman after showing up in the Black Adam end credits sequence, Black Adam seemingly no longer having a role in DC's plans, and Wonder Woman 3 being scrapped. All of that on top of a whole new slate of movies being announced leaves one wondering what's going to happen with Shazam! Fury of the Gods and other already filmed DC movies.
Well, when laying out his plans for the DCU moving forward in, January 2023, DC Studios boss James Gunn cleared the air and revealed how the 2023 DC movies fit into the big picture, saying:
It's not entirely clear if we'll get another Shazam! movie after the release of Fury of the Gods, as the DCU is about to undergo some major changes, but there could still be a place for the fan-favorite character and his extended family.
David F. Sandberg Is Returning As Shazam! Fury Of The Gods' Director
One could make a strong argument that in the past decade no filmmaker has seen their career blossom faster than David F. Sandberg. The director caught a whole lot of attention in 2016 with the release of his stellar horror film, Lights Out, and within the next three years he completed work on both Annabelle: Creation and Shazam!. Since then, Sandberg has been attached to several other projects, including a new scary movie titled The Culling, that was announced by Deadline in 2020. Sandberg is also attached to direct the upcoming Netflix movie Below, as announced by Deadline in April 2022.
WHAT OTHER DC COMICS MOVIES ARE ON THE WAY?
While we know quite a bit about Shazam! Fury of the Gods ahead of its March release, there are still a few things we don't yet know, including its official rating (though it's hard to imagine anything besides PG-13). As we wait for the movie, why not go back and watch Shazam!.
Your Daily Blend of Entertainment News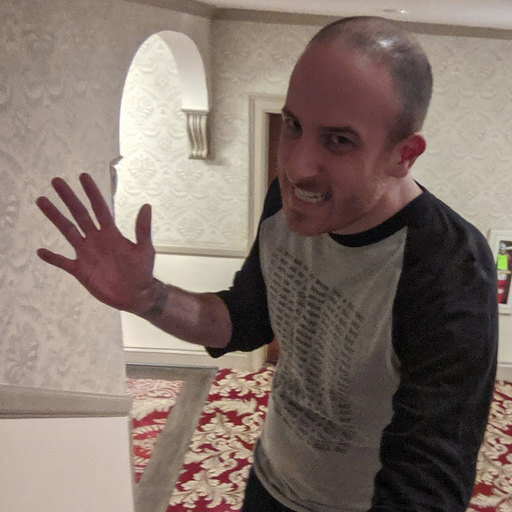 Assistant Managing Editor
NJ native who calls LA home and lives in a Dreamatorium. A decade-plus CinemaBlend veteran who is endlessly enthusiastic about the career he's dreamt of since seventh grade.