12 Fantastic Films Starring Rappers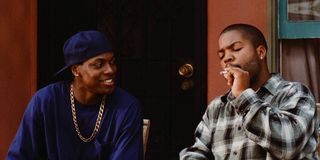 Rapping and acting may seem world's apart, but many successful actors started off as rappers (and some still do both). Ice-T has been on the hit series Law and Order: Special Victims Unit since it began, Ice Cube has been a co-star of several hit franchise movies, including the Ride Along movies, and former rappers Queen Latifah and Will Smith have made a very successful transition from rappers to respected actors. Rappers have created a lot of great hip-hop music, but they have also made some pretty entertaining movies as well.
For this list, I have selected a few great movies with rappers in a supporting or lead role, and usually movies during an important time in their rap careers. Let's drop a beat (sorry, bad joke) and look at some of the iconic films featuring rappers.
Set It Off - Queen Latifah
Jada Pinkett, Queen Latifah, Vivica A. Fox and Kimberly Elise star in Set It Off, a film about four women who decide to rob a bank.
Frankie (Vivica A. Fox) used to work as a bank teller, and gets fired, which leads to her working janitorial duties with her three friends. She and her friends are fed up with how life treats them and (after some hesitation) start to plan a bank robbery. Set It Off premiered in 1996 and Queen Latifah was still very much a successful rapper. She released an album a few years prior, entitled Black Reign, and had already appeared in a few films, like Juice and House Party 2. Queen Latifah appeared in Set It Off while being the series lead of the sitcom Living Single.
Poetic Justice - Tupac
Regina King, Tupac Shakur, Janet Jackson, and Joe Torry star in Poetic Justice, a movie about two people forced on a road trip together by their friends. Their relationship starts combative, but eventually, they start to get to know each other and fall in love.
Poetic Justice is a great romantic drama because of the chemistry between Janet Jackson and Tupac. The film was released in 1993, and Tupac had just released his second studio album Strictly 4 My Life N.I.G.G.A.Z. Poetic Justice was his second major starring role after 1992's Juice. The film was released during Tupac's rising period as an artist.
Friday - Ice Cube
Chris Tucker and Ice Cube star in Friday, a comedy about the misadventures of two men living in South Central LA. It gives a more lighthearted, comedic look at the hood. Friday includes an all-star comedy cast that includes Bernie Mac, Regina King, Nia Long, and John Witherspoon. Friday would eventually lead to two other sequel movies. The film was co-written by Ice Cube. Apparently he and co-writer DJ Pooh wanted to create a film that showed a lighter side of hood life. Ice Cube was in the middle stages of his solo career, releasing four albums before Friday hit theaters. The most recent one was 1993's Lethal Injection. Ice Cube had also done some television and movies before Friday, including Boyz n the Hood.
8 Mile - Eminem
8 Mile is a semi-biographical movie about B-Rabbit (Eminem), a white battle rapper living in Detroit. The film follows B-Rabbit as he tries to raise his sister, deals with an unstable mother, and tries to be taken seriously as a battle rapper. 8 Mile's cast includes Mekhi Phifer, Brittany Murphy, Kim Basinger, Anthony Mackie, and Michael Shannon. 8 Mile's song "Lose Yourself" won the 2003 Academy Award for best original song. In the same year as 8 Mile's release, Eminem released his fourth studio album, The Eminem Show. The album went on to become the best selling album of 2002.
Bad Boys -Will Smith
Will Smith and Martin Lawrence star in Bad Boys, a buddy cop film directed by Michael Bay. The first film was released in 1995, and then had two sequel films Bad Boys II and Bad Boys for Life, with possible plans for another movie. Will Smith was beginning his major transition to mega film superstar during the release of Bad Boys. He had already appeared on the hit TV-show The Fresh Prince Of Bel-Air, but Bad Boys was his first major box office success, and it led to another one with Independence Day. Bad Boys was really the film that kicked off his movie career, but he was still recording rap albums after Bad Boys as a solo artist, like his 1997 album Big Willie Style.
Girls Trip - Queen Latifah
Jada Pinkett Smith and Queen Latifah reunite in Girls Trip, the movie also stars Regina Hall and Tiffany Haddish. This comedy involves four best friends who have started to drift apart going on a trip to New Orleans to reconnect. Crazy antics ensue. Girls Trip was released in 2017, and Queen Latifah hadn't released a rap album in over seven years. Instead, she was a pretty big film and TV name in 2017. During Girls Trip release, Queen Latifah was a main character on Fox's TV show Star.
Boyz N The Hood - Ice Cube
Boyz N the Hood stars Ice Cube, Cuba Gooding Jr., Morris Chestnut, Laurence Fishburne, Nia Long, Regina King, and Angela Bassett. The film follows Tre (Cuba Gooding Jr.) as he's sent to live with his father in South Central, LA. It's about Tre's personal journey and the violence and devastation he, his family, and friends witness living in an area plagued with violence and gangs. Boyz N the Hood was Ice Cube's first feature film.
Boyz n the Hood was directed by John Singleton and earned him an Oscar nomination, making him the youngest director nominee in Academy Award's history. In 1991, Ice Cube released his second studio album Death Certificate. N.W.A also released their second and final studio album that year, Niggaz4Life, but Ice Cube had already left the band.
House Party - Kid 'n Play
Hip hop group Kid 'n Play star in House Party. The film follows one crazy night leading up to a big party, during it, and the events after the party. Robin Harris, John Witherspoon, Martin Lawrence, and Tisha Campbell also have supporting roles in House Party. The film spun four additional sequels, all but one features Kid N' Play. In 2018, it was announced that LeBron James planned to add another House Party movie to the franchise. House Party was released in 1990, the same year that Kid 'Play released their second studio album Funhouse.
ATL - T.I.
ATL is a coming of age dramedy about teen Rashad (T.I.) growing up in Atlanta. It deals with Rashad and his friends and family facing obstacles on their quest to move past the barriers of their high school lives. ATL's cast also includes Evan Ross, Lauren London, and Big Boi from hip hop group Outkast. ATL marked T.I.'s film debut. He later went on to appear in major Hollywood films like Ant-Man and the Wasp, Entourage, and Sleepless. T.I. released his fourth studio album King during the same year as ATL's release. That same year, he received several Grammy award nominations, including for Best Rap Album and Rap Artist Of the Year.
Juice - Tupac
Omar Epps, Tupac Shakur, Khalil Kain, and Jermaine Hopkins star in Juice, a 1992 drama about four young men living in Harlem. Their daily activities involve disputes against rival gangs and police harassment. Juice marked Tupac's film debut. It was another film released during the peak of Tupac's rap career. A year prior to the film's release, Tupac released his first solo studio album 2Pacalypse Now. In 1992, he also released the single "If My Homie Calls," which peaked on the Billboard charts at number 3.
Den Of Thieves - 50 Cent
Den of Thieves is a 2018 crime drama starring Gerard Butler, O'Shea Jackson Jr. (Ice Cube's son), 50 Cent, and Pablo Schreiber. Detective Nicholas (Gerard Butler) is in charge of stopping the crime team planning to rob the Los Angeles Federal Reserve bank. Ray (Pablo Schreiber) is the crew's leader.
In 2018, it was announced that Den of Thieves would have a sequel that could include the return of Gerard Butler and O'Shea Jackson Jr.'s characters. Rapper 50 Cent had made the successful transition from making music to making films by the time of Den of Thieves release. He was playing a main character on the show Power during the release of Den of Thieves. 50 Cent's last studio album was in 2014, but, as of 2020, he has still been working on an upcoming album called Street King Immortal.
There are a lot of great films featuring rappers out there, Will Smith alone has a pretty big selection, but if you want some lesser-known suggestions: Disorderlies featuring the group The Fat Boys, Vengeance featuring 50 Cent, Dope featuring ASAP Rocky, and Ghost Dog: The Way of the Samurai featuring RZA.
Many of the films on this list are available to stream or rent, so if you like your rappers with a little side of acting, these films should interest you.
Your Daily Blend of Entertainment News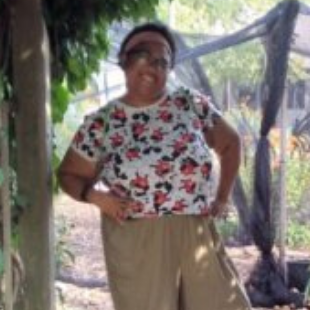 Spent most of my life in various parts of Illinois, including attending college in Evanston. I have been a life long lover of pop culture, especially television, turned that passion into writing about all things entertainment related. When I'm not writing about pop culture, I can be found channeling Gordon Ramsay by kicking people out the kitchen.