Stanley Tucci's Best Movie Performances, Ranked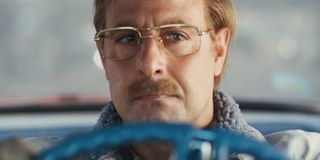 There are certain actors out there who have such a tight grasp on their craft that they are able to transform themselves from role to role, so much so that the audience gets so caught up in the moment we that no longer see them as an actor and instead, the character on screen. We see this in Stanley Tucci movies like The Lovely Bones, where Tucci plays a character so reprehensible that we forget that he's the same guy who brought Nigel to life in The Devil Wears Prada.
And that's what makes Stanley Tucci stand out in the world of acting. He's found this balance of deplorable and unsavory characters against those that are more noble, gentle, and all-around decent. So, with all of that being said, here's a list of Tucci's best performances, with bonus additions because it's impossible to name just 10 of his most iconic roles.
10. Easy A - Dill Penderghast (2010)
Admittedly, Easy A, the 2010 modern-day reimagining of The Scarlet Letter, isn't the first movie people consider when talking about Stanley Tucci's best performances, but his performance as Dill Penderghast is pretty noteworthy. Initially coming off as the overbearing father of Emma Stone's Olive Penderghast, Dill eventually reveals a great deal about himself and his past, proving that he is a dynamic character in this remarkable and thoughtful comedy. It's hard to imagine anyone but Tucci pulling off the range of such an interesting character. And with 2020 being the 10-year anniversary of the film's theatrical release, there's never been a better time to revisit this gem, even if it's just to watch Tucci.
9. Spotlight - Mitchell Garabedian (2015)
There are times when an actor can play one of the most important characters in a movie with only a few minutes of screen time. That can be said for Stanley Tucci's portrayal of Mitchell Garabedian, an attorney who previously represented sexual abuse victims during the Boston Catholic priest scandal featured in Spotlight. There's a key scene in the movie when Mark Ruffalo's Michael Rezendes meets with Garabedian for an off-the-record talk about the cases, where the attorney reveals that the church is hiding the documents from the public. Through exceptional writing and brilliant acting, Tucci's character helps guide the spotlight team in the right direction without putting himself at risk, as seen in this standout scene.
8. A Midsummer Night's Dream - Puck/Robin Goodfellow (1999)
At some point in every actor's career they will take on a role in any one of William Shakespeare's famous plays, and Stanley Tucci did just that, in remarkable fashion, in 1999 adaptation of A Midsummer Night's Dream where he portrayed the mischievous Puck (also known as Robin Goodfellow). Throughout the film, Puck, who as the late Roger Ebert explained had hints of a darker side, puts events into motion and tinkers with the emotions and thoughts of the lovers at the center of the plot. This goes back to Tucci's unmatched ability to walk that line between good and evil as he has done so many times throughout his career. It's that glimmer in his eyes that makes him so great.
7. Big Trouble - Arthur Heck (2002)
In addition to playing some amazing and trustworthy characters (more on those later on) throughout his career, Stanley Tucci has also played a jerk on more than one occasion. One of the best examples of this is his performance in the 2002 neo-noir comedy Big Trouble, where he plays Arthur Heck, a man who is the target of hitmen and just about everyone else after embezzling a ton of cash from his company. Things never really get better for Heck as the movie goes on and he does everything from unknowingly purchasing a nuclear device, getting kidnapped by convicts, and even getting poisoned by a hallucinogenic toad, which is where things get really weird. Through it all, Tucci is committed to the role, no matter where it takes him, and the movie is better off for that.
6. Captain America: The First Avenger - Abraham Erskine (2011)
A lot has happened in the Marvel Cinematic Universe in the past decade, so much so that some fans might have completely forgotten about Stanley Tucci's portrayal of Abraham Erskine, better known as the man who turned Steve Rogers into a superhuman in Captain America: The First Avenger. Although he's only in the first half of the movie before his character meets his maker, Tucci is perfect in his delivery as an aged German scientist looking to prevent the world from entering complete and utter chaos. And if Chris Evans is to believed, Tucci went all out in preparing for the "nightcap" scene before the iconic transformation process. If that's not enough to put this high in the rankings, I don't know what will.
5. The Hunger Games - Caesar Flickerman (2012)
Stanley Tucci's portrayal of Caesar Flickerman in The Hunger Games and its sequels is without a doubt one of the most over-the-top and sensational of his career. Borderline annoying and unnerving, you never really know where Caesar stands throughout the franchise, or even his age as his appearance doesn't change, well, except for the color of his hair each year. Watching the 2012 dystopian thriller, it's easy to see how Tucci lost himself in the role and just let that spark of insanity carry him away as he interviews the tributes and prepares them for the games to come. Tucci's Caesar also serves as a nice, yet momentary break from the madness and pain of Panem.
4. Julie & Julia - Paul Child (2009)
Nora Ephron's final movie, the 2009 comedy Julie & Julia might not be the late writer-director's best movie, but not everything can be Silkwood, Sleepless in Seattle, or When Harry Met Sally… either. In addition to having two phenomenal leads in Meryl Streep's Julia Child and Amy Adams' Julie Powell, there is also a lot of Stanley Tucci as Julia's husband Paul Child. Although he is somewhat of a secondary character throughout the movie, Tucci's Paul is very much a man of conviction (as seen in the section of the movie where he is sent back to Washington, D.C. to be questioned on his political beliefs) and does nothing but encourage and support his wife as she embarks upon her culinary journey. He is so nice in the role, you forget that he once played a dog-napper with terrible hair in Beethoven.
3. Big Night - Secondo (1996)
There is a stretch of Stanley Tucci's career that is either forgotten or unknown by audiences, and it's a shame because his work in the 1990s is some of his best. This is best seen in the 1996 restaurant comedy Big Night, in which Tucci not only starred, but co-wrote and co-directed. The movie centers around two brothers, played by Tucci and Tony Shalhoub, who struggle to get their Italian restaurant off the ground only to have their efforts sabotaged by their uncle (Ian Holm). In addition to having a great story with plenty of humor and raw emotion, Big Night also features some explosive acting from Tucci (and Shalhoub as well) with bursts of anger and fury that seemingly come out of nowhere, like in this scene when two guests have a hard time understanding authentic Italian food.
2. The Lovely Bones - George Harvey (2009)
There have been times when Stanley Tucci has played some of the most disgusting characters you'll see on screen and then there is performance as serial killer George Harvey in the 2009 supernatural thriller The Lovely Bones. Seriously, there is something uncharacteristically unnerving about Tucci in the role, and nearly 11 years after it came out, I'm still traumatized by his performance. Maybe it's the way that he walks the line between your everyday nice neighbor and vicious serial killer who preyed on a young girl and ripped her from her family. Maybe it's the haircut and odd look in his eyes. Perhaps this is why Tucci earned an Academy Award nomination, the first of his career, for such a memorable and iconic depiction of a crazed killer.
1. The Devil Wears Prada - Nigel Kipling (2006)
Deciding on Stanley Tucci's best performance was no easy task, but it had to be done, and it had to be The Devil Wears Prada. I know, I know, the movie is more a Meryl Streep and Anne Hathaway affair than anything else, but the 2006 comedy doesn't really go anywhere without Stanley Tucci's Nigel Kipling serving as both a middleman and voice of reason to the leads. And even when he is stabbed in the back my Miranda (Streep) and passed up for a promotion to save her job, he never outwardly expresses his disappointment and instead continues with the dignity that made him such a lovable character to begin with.
And just like Nigel Kipling in The Devil Wears Prada, Stanley Tucci has continued to handle himself (and his career) with so much heart, class, and distinction and remains one of the most beloved and cherished actors on the planet.
But these aren't all the amazing roles Stanley Tucci has had over the years. He has also appeared in movies like Road To Perdition, Beethoven, Shall We Dance, and scores of other projects. Do any of these movies, or those on the list make your top 10 when it comes to Stanley Tucci? Let me know in the comments below and don't forget to pick your favorite in the poll.
This poll is no longer available.
Your Daily Blend of Entertainment News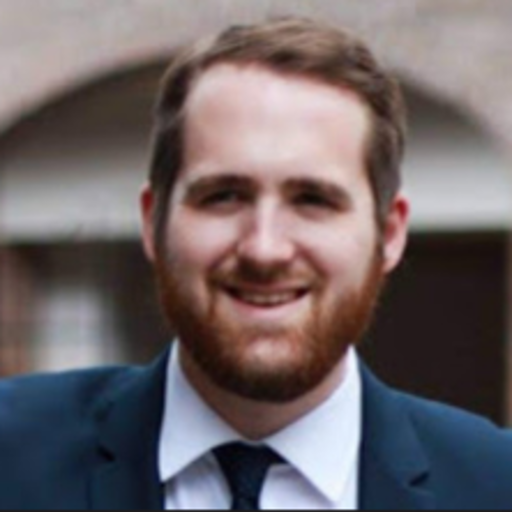 Philip grew up in Louisiana (not New Orleans) before moving to St. Louis after graduating from Louisiana State University-Shreveport. When he's not writing about movies or television, Philip can be found being chased by his three kids, telling his dogs to stop barking at the mailman, or yelling about professional wrestling to his wife. If the stars properly align, he will talk about For Love Of The Game being the best baseball movie of all time.