The Batman: 10 Movies To Watch To Get Hyped For Robert Pattinson's DC Debut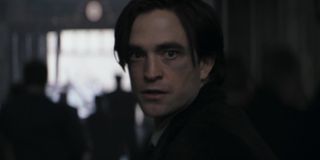 There's a new Batman in Gotham and thanks to the recent global DC FanDome event we finally have our first official trailer for Matt Reeves' vision. The movie paused production earlier this year and is planning to roll its cameras soon ahead of its planned late 2021 release. The Batman will follow Robert Pattinson's Bruce Wayne during his second year as the Dark Knight and feature iconic DC characters including Zoe Kravitz's Catwoman, Paul Dano's Riddler, Colin Farrell's Penguin, John Turturro's Carmine Falcone and Jeffrey Wright's Commissioner Gordon.
Only twenty-five percent into the production of The Batman (and without prior knowledge that they'd have to pause shooting), the filmmakers were able to cut together an incredible peek at it and it certainly borrows from modern noir cinema. If you have yet to see the new and chilling trailer, take a look below:
Good, right? While we feel honored to get a look at The Batman over a year before its release, it still feels like a long time to hold out for something that has so much promise. How I've decided to pass the time is through revisiting the following films that remind me of The Batman or have ties to its existence in one way or the other. Here is your The Batman watchlist:
Se7en
In Seven, David Fincher's most memorable classic pairs Morgan Freeman and Brad Pitt's detective characters together to follow the dark workings of a careful serial killer, who is using the seven deadly sins to fuel his motives to murder. Freeman's seasoned Somerset has a much different approach to his work than Pitt's Mills, who is new and driven by his emotions.
Why It's Worth Watching While We Wait For The Batman: Just a day after the release of The Batman trailer, I found myself pressing play on Se7en because the aesthetics of The Batman reminded me so much of it. And with some context of the upcoming movie, the 1995 David Fincher film really is the perfect comparison to make about Robert Pattinson's upcoming debut so far. The Batman will finally make use of his detective abilities and The Riddler looks to be emulating Kevin Spacey's John Doe through the clues on the walls. There's even a line in Se7en where Spacey screams "become vengeance," and in Batman his only line is "I'm vengeance." Whoa.
Stream Se7en on DIRECTV here or rent it here.
Chinatown
Chinatown, a textbook neo-noir film and considered to be one of the best films ever made, follows private eye J.J. Gittes (Jack Nicholson) as he follows the husband of Evelyn Mulwray (Faye Dunaway), who she believes is cheating on her. As the 1974 movie unfolds in the LA '30s setting, Gittes gets caught up in a mystery much more corrupt and violent than he'd realized.
Why It's Worth Watching While We Wait For The Batman: During the DC FanDome panel, Matt Reeves specifically referenced Chinatown, calling it a "key" movie he looked to ahead of the making of The Batman. According to Reeves, it will be a "classic noir" in a sense, especially when it comes to how Bruce Wayne will unveil the "depth of corruption" plaguing Gotham City. With that in mind, we're absolutely going back to this legendary film to get ready.
Stream it on STARZ here and rent it here.
The Lost City of Z
This underrated drama that came out in 2016, has an incredible cast including Charlie Hunnam, Spider-Man's Tom Holland and Robert Pattinson (the latter two are teaming up for Netflix's Devil All The Time). It's the true story of '20s British Explorer Percy Fawcett (Hunnam) as he explores an ancient lost city in the Amazon.
Why It's Worth Watching While We Wait For The Batman: The Lost City of Z also makes our pre-Batman list because Matt Reeves cited it as the movie he watched that had him sit up and pay attention to his Dark Knight, Robert Pattinson. He said a friend of his made it and he was floored how the actor disappeared in the role. It's an acting role Pattinson isn't often in the conversation about, so now it's really time to give him credit for it.
Stream it on Amazon Prime here.
Prisoners
Denis Villenueve's Prisoners is one of the best thrillers to come out in the past decade, leaving the door open for the writer/director's more high-profile work on Blade Runner 2049, Arrival and soon Dune. The film centers on Hugh Jackman's Keller when his daughter and her friend are abducted and he has to take matters into his own hands with Jake Gyllenhaal's Detective Loki.
Why It's Worth Watching While We Wait For The Batman: The tone of Prisoners could set up what we'll see in The Batman, since the movie will lean into dark thriller territory. But the main reason the film is on this list is because it shows off what the new Riddler, Paul Dano could bring to the table. He's a prime suspect in the movie's hunt that acts as a frustrating element to the drama and I kid you not… wears purple/green color scheme as he sings "Jingle Bells, Batman smells" in the middle of it.
Cloverfield
2008's Cloverfield is a found-footage film about a group of friends who are thrust into being on the run around New York City during an enormous monster attack. The movie starring Lizzy Caplan, T.J. Miller, Mike Vogel and Michael Stahl-David was written by The Martian's Drew Goddard, produced by J.J. Abrams and is directed by the man of the hour, Matt Reeves himself.
Why It's Worth Watching While We Wait For The Batman: Cloverfield is truly the movie that put Matt Reeves on the map over a decade ago. It's safe to say that without the existence of Cloverfield, we would not be talking about the upcoming Batman at all. Cloverfield is impressive for its execution of genre – in this case the monster-movie tied with found-footage, so it shows how he can take an established type of movie and do his own cool thing with it.
Stream it on Showtime here and rent it here.
The Dawn of the Planet of the Apes
The second installment to the most recent run of Planet of the Apes movies does a time jump from Caesar's life to a time when he has grown his army of genetically-evolved apes exponentially and is being faced with being at odds with a group of humans who have survived a sweeping virus.
Why It's Worth Watching While We Wait For The Batman: While we're looking at Matt Reeves work, I'm sending you to Dawn of the Planet of the Apes specifically because it shows off the filmmakers first time being handed the keys to a well-established franchise. As we've already seen in The Batman trailer, Reeves can really go dark with his work and he certainly leveled up Apes after the 2011 reboot.
Stream it on FX here or rent it here.
Zodiac
Another mystery thriller by David Fincher that fans of The Batman trailer are going to want to check out is 2007's Zodiac starring Robert Downey Jr, Jake Gyllenhaal and Mark Ruffalo. Based on the '80s book based on a true story, this movie follows the manhunt for the infamous zodiac killer that haunted the San Francisco Bay Area through a cartoonist who becomes obsessed with tracking him down.
Why It's Worth Watching While We Wait For The Batman: Following in the vein of Se7en, Zodiac is another movie that seems like it could share some DNA with The Batman. As the trailer revealed, The Riddler is leaving a series of sinister clues for detectives such as the Dark Knight and Commissioner Gordon to uncover. It's all very Zodiac Killer sounding!
Stream it on Netflix here, Amazon Prime here or rent it here.
The French Connection
The French Connection is a classic '70s film and Best Picture winner, also based on a true crime novel that is about two New York detectives (Gene Hackman and Jaws' Roy Scheider) from the Narcotics Bureau who are in pursuit of a French heroin smuggler.
Why It's Worth Watching While We Wait For The Batman: Catching a pattern here? Gritty buddy cop movies are a great sub-genre to delve into before The Batman, because it feels like that might be the tone Matt Reeves is loosely going for here. Not only is The French Connection a cornerstone of this type of film, it gets into corruption of a city in an incredibly well-played and entertaining thriller.
Stream it on STARZ here or rent it here.
Good Time
The Safdie Brothers' Good Time has Robert Pattinson thrust in the middle of an anxiety-infused journey through New York City's underbelly. After a robbery he brings his brother into goes very wrong, he must go down a proverbial rabbit hole in order to get his younger brother out of prison.
Why It's Worth Watching While We Wait For The Batman: If you're curious about Robert Pattinson's work – let's say aside from the Twilight movies, Good Time is the perfect place to go. This is arguably Pattinson's most defining role of his career yet in his recent era of indie filmmaking. His standout performance here will absolutely get you hyped for The Batman.
Stream it on Netflix here or rent it here.
Batman Begins
This is Christopher Nolan's Batman origin story. The 2005 movie stars Christian Bale as Bruce Wayne, an orphan who becomes the masked vigilante after the death of his parents as a kid. He trains with Liam Neeson's Ra's al Ghul and the League of Shadows before fighting crime in Gotham City with the help of Morgan Freeman's Lucius Fox and Michael Caine's Alfred and confronts Cillian Murphy's terrifying Scarecrow.
Why It's Worth Watching While We Wait For The Batman: Before we welcome a new era of Batman, it's beneficial to see what came before this version. It's crazy to think Batman Begins is 15 years old already and the superhero genre has already changed so much since its release. How does it hold up and how can it be updated? You can ask yourself this question with this final pre-Batman pick.
Stream it on HBO Max here or rent it here.
The Batman is expected to hit theaters on October 1, 2021. Stay tuned here on CinemaBlend as we continue to cover the movie ahead of its release.
Up next: The Batman DC FanDome Teaser Initial Reaction And Discussion
Your Daily Blend of Entertainment News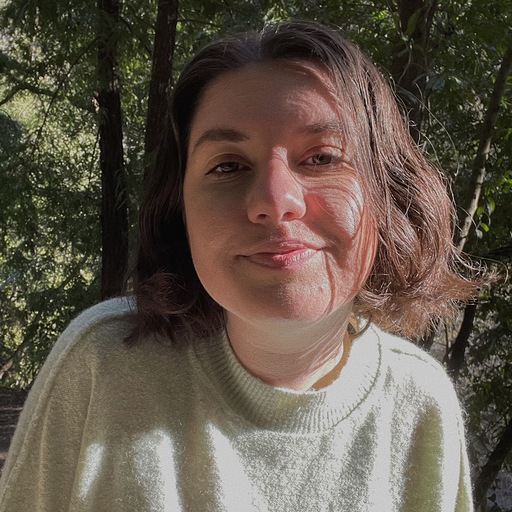 YA genre tribute. Horror May Queen. Word webslinger. All her writing should be read in Sarah Connor's Terminator 2 voice over.