Chadwick Boseman: 6 Inspiring Things About Him Beyond Black Panther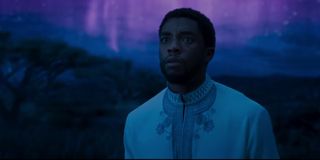 The world experienced a great tragedy when Chadwick Boseman died from complications due to colon cancer in August. The Black Panther star was an inspiration, not just because of the characters he beautifully brought to life but the passion and generous nature that he presented to the world. We only got a small glimpse into the special man that Boseman was, but his legacy will continue to grow and be admired by those who got the privilege to work with him, know him, or just watch him act.
Many only associate Boseman with The Black Panther, but he was so much more than this revolutionary fictional character. He was a man who did and created a lot of inspirational things, some that we can track online and others done in private. I want to highlight some of the wonderful things he did to inspire others.
He Gave Hope To Cancer Patients
Chadwick Boseman has influenced many young children, and some of these children were and are battling cancer and other illnesses. Following Boseman's death, St. Jude shared some posts on their social media pages honoring him and mentioning some of the ways he helped their patients. St. Jude even shared a post written from a patient who had an encounter with Boseman during the press tour for Black Panther.
A young woman named Zoe who was receiving treatment for a brain tumor during her encounter with Boseman shared this:
People magazine also spoke with Rick C. Shadyac, Jr., President and CEO of ALSAC, St. Jude's fundraising and awareness organization, about a 2018 St. Jude visit from Boseman. He shared this incredible tidbit:
Shadyac, Jr. also revealed that Boseman did everything possible to meet as many children as he could, even staying longer than he was supposed to. Boseman clearly cared about these children and even became emotional when speaking about them on SiriusXM. His short time with them seems to have meant as much to him as it did to them.
He Brought More Awareness To Prince Jones' Story And Black On Black Violence
Boseman wrote a play called Deep Azure that was commissioned and produced by Congo Square Theatre Company. It gained him a 2006 Jeff Award Nomination for Best New Play. It was a play based on the death of Prince Jones, a Howard University student who was also a friend of Boseman, Jones was shot to death by a black police officer in 2000.
Boseman shared this about Deep Azure's message in his artist statement:
Prince Jones' death also inspired Between the World and Me by Ta-Nehisi Coates, a memoir about the struggles of being black in America.
He Honored Real Life Heroes
In 2018, a mass shooting happened at a Waffle House restaurant in Nashville. Four people were murdered and two were injured. This tragedy didn't escalate to further deaths and injuries because James Shaw Jr. decided to wrestle the gunman and force him outside of the Waffle House. The gunman was apprehended by the police a few days later.
Later, Shaw established a GoFundMe to raise money for the victim's family. Journalist Yashar Ali later created a GoFundme for Shaw himself.
Later that year, Chadwick Boseman won the MTV Movie & TV Award for best hero. During his speech, he asked James Shaw Jr. to come on stage because he is a real life superhero. He then told Shaw Jr. that he could bring the award home. This small act of kindness probably meant a lot to Shaw Jr. and showed the generosity and sincerity of Boseman.
He Spoke Up Against Stereotypical Roles
Throughout Boseman's career, he's played many iconic black figures, such as Jackie Robinson in 42, James Brown in Get On Up, and Thurgood Marshall in Marshall. Telling black stories and positive versions of them was clearly important to Boseman. So much so that he risked one of his first acting gigs to speak up against a stereotypical role. Reggie Montgomery was a character that appeared on All My Children from 2003 to 2006. He was the adopted black son of Jackson Montgomery (Walt Willey) and then-wife Erica Kane (Susan Lucci).
Most All My Children fans remember Michael B. Jordan in the role as Reggie, but Boseman originated the character. In his 2018 Howard University commencement address (the story starts around 22 minutes into the video), he shared how he questioned the series about Reggie's background because he felt it played off racial stereotypes about a drug addict mother and a father who left at an early age. A few days later, Boseman was let go from the role and B. Jordan took it over.
During the speech, Chadwick stated this about the experience:
Boseman credits the morals that Howard University instilled into him as the reason why he had the courage to question authority, which possibly led to a less stereotypical version of Reggie.
He Protested During His Time At Howard
During that same commencement address (around 16 minutes into it), Boseman praised and encouraged the graduating students who had been engaging in protests at the time to try to get the administration to make some changes. He spoke about being proud of both sides, the students for speaking up for what they believed in and getting most of their demands met, and the administration for being receptive and listening to their ideas. Boseman then shared that during his time at Howard, he also protested. For his protest, he and others were trying to stop the fine art department from merging with the arts and science one.
Despite their efforts, their protest didn't stop this and the two schools and departments merged. Boseman felt that it was protests like this that showed the character of the students, and they would continue to fight outside of the university to improve the world.
His High School Will Create A Scholarship In His Honor
Boseman's impact and legacy will still be felt long after his death. One way that people close to him want to continue to honor his memory is with a scholarship. TMZ reports that Boseman's former high school, T. L. Hanna High School in South Carolina, has started the Chadwick Boseman Memorial Scholarship, which they want to be a yearly event. The school aims to raise $100,000 for the scholarship before the year ends.
These are just a few of the kind and impactful things that Chadwick Boseman did throughout his career. Some other things he did were donating $100,000 to the Thurgood Marshall College Fund, lending his time and resources to the Jackie Robinson Foundation, and just leaving a lasting impression on millions, including his co-stars. I and many are very saddened by Bowman's death but I am grateful for what he contributed to this world, both on and off-screen.
Your Daily Blend of Entertainment News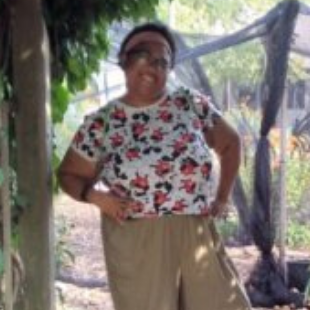 Spent most of my life in various parts of Illinois, including attending college in Evanston. I have been a life long lover of pop culture, especially television, turned that passion into writing about all things entertainment related. When I'm not writing about pop culture, I can be found channeling Gordon Ramsay by kicking people out the kitchen.