Oscar Isaac And Jake Gyllenhaal Are Making A Movie About Making The Godfather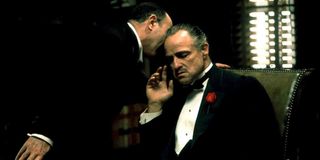 While remakes and reboots are plentiful in Hollywood, there are still a handful of highly-regarded movies that haven't been filtered through new creative visions for a variety of reasons. The Godfather remains part of that exclusive list, but the Francis Ford Coppola-directed classic is returning to the big screen in a different way. A movie is in development chronicling the making of The Godfather, and Oscar Isaac and Jake Gyllenhaal are involved.
This new project is called Francis and The Godfather, and it will see Oscar Isaac and Jake Gyllenhaal playing Francis Ford Coppola and Paramount Pictures head Robert Evans, respectively. Francis and The Godfather will explore the battles between Coppola and Evans during The Godfather's creative process, which included bringing aboard Marlon Brando and Al Pacino, with the former having not been in a hit movie for a while and the latter not being well-known at the time.
Barry Levinson, who already has some experience with organized crime-related storytelling through 1991's Bugsy, will direct Francis and The Godfather. The project is based off a Black List script written by Andrew Farotte, which Levinson redeveloped. Francis Ford Coppola has also given his approval for Francis and The Godfather to move forward, saying the following to Deadline:
The Godfather was released in 1972, just three years after the original, same-named novel by Mario Puzo was published. Although Puzo brought aboard to work on the movie's screenplay, once Francis Ford Coppola was hired to direct, he worked on the screenplay separately, with the two men staying in contact with one another and sharing ideas. Originally the plan was for The Godfather movie to be set in contemporary Kansas City, but Coppola argued for the movie to be set in the 1940s and 1950s, just like in the novel, as well as to shoot in New York City, which made the production significantly more expensive.
There were various other unusual occurrences that happened during the making of The Godfather, but the end result paid off big time, figuratively and literally. The Godfather ended up pulling somewhere between $246-$287 million worldwide and was met with critical acclaim, with the movie later winning three Academy Awards (including Best Picture and Marlon Brando snagging Best Actor, although the latter declined his Oscar) and being nominated in seven other categories.
So clearly there's a lot of ground for Francis and The Godfather to cover, and with Oscar Isaac and Jake Gyllenhaal being compelling hires right off the bat, I'm curious to see who will cast as other major players who worked on The Godfather, like Al Pacino, Marlon Brando, Robert Duvall, Talia Shire and Diane Keaton. Ben Affleck is entering similar terrain in the coming years, as it was announced in August that he's directing The Big Goodbye, which will delve into the making of 1974's Chinatown.
Barry and The Godfather's announcement comes shortly after it was revealed earlier this month that a new cut of 1990's The Godfather Part III, titled Mario Puzo's The Godfather, Coda: The Death of Michael Corleone, will have a limited theatrical run in December and then be released on home media. There was also talk for years about making a fourth Godfather movie, but 30 years after the third movie's release, this film series continues to stand as a trilogy.
Keep checking back with CinemaBlend for more updates on how Francis and The Godfather is coming along, and keep track of the movies already on the calendar with our 2020 release schedule and 2021 release schedule.
Your Daily Blend of Entertainment News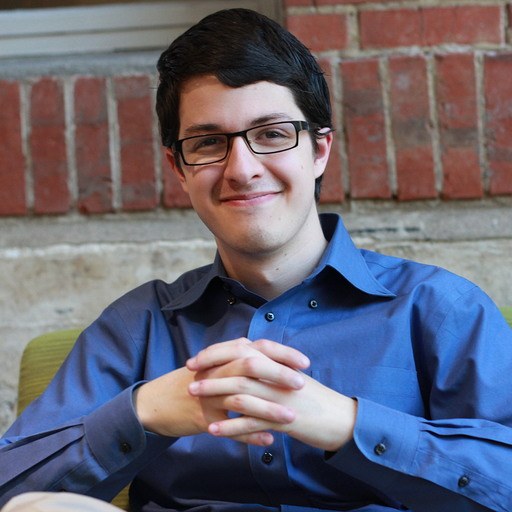 Connoisseur of Marvel, DC, Star Wars, John Wick, MonsterVerse and Doctor Who lore. He's aware he looks like Harry Potter and Clark Kent.