What Is This Week's HBO Saturday Night Movie - November 7, 2020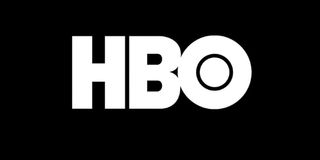 HBO subscribers who find themselves in a Venn Diagram with zombie movies on one side and Jim Jarmusch on the other are in for a treat this weekend, as the HBO Saturday movie is none other than the eclectic filmmaker's 2019 zombie dark comedy The Dead Don't Die.
If you're interested in checking out The Dead Don't Die on HBO this Saturday, you are probably wondering what the movie is all about, if it's worth checking out, and what else there is to know about this truly bizarre and unique zombie flick from the visionary director of Down by Law, Coffee and Cigarettes, and Only Lovers Left Alive before it premieres.
What Is The Dead Don't Die About?
Set in the small rural town of Centerville, The Dead Don't Die follows police officers Cliff Robertson (Bill Murray), Ronnie Peterson (Adam Driver), and Mindy Morrison (Chloë Sevigny) as the undead begin rising from their graves. Sounds like a normal zombie movie, right? Well, Jim Jarmusch's dark comedy is anything but typical, though it does have a lot of the elements that great zombie flicks like Night of the Living Dead and countless others have turned to in the past. There are multiple times throughout the movie where it felt like Jarmusch only had time for one take and took whatever he could get. The characters often repeat themselves, stare aimlessly, and sometimes feel like they didn't read the script. All of this adds a certain charm that should be appreciated.
Is The Dead Don't Die Worth Checking Out?
As mentioned up above, The Dead Don't Die is not your everyday zombie movie and so viewers shouldn't be surprised if characters begin acting in a way that can best be described as offbeat and deadpan at times, especially Adam Driver's Ronnie Peterson. In his review of The Dead Don't Die, CinemaBlend's Mike Reyes had this tidbit of advice for enjoying the movie:
That has to be the most accurate description of the mindset someone should have when watching The Dead Don't Die because if someone goes in thinking they are getting something like The Walking Dead, they are in for one hell of a rude awakening.
This will probably come as no surprise, but The Dead Don't Die carries an R rating for violence, gore, and foul language.
How To Rent Or Buy The Dead Don't Die
If you don't have a cable package with HBO or access to an HBO account, you can purchase a digital copy of The Dead Don't Die on services like Amazon (opens in new tab) and YouTube. Neither site is offering rentals of the 2019 zombie comedy at this time.
If you plan on watching The Dead Don't Die on Saturday, please note that the HBO Saturday Night movie will have an early start time of 6:10 p.m. ET because of the premiere of the 2020 Rock and Roll Hall of Fame Ceremony later that night.
Philip grew up in Louisiana (not New Orleans) before moving to St. Louis after graduating from Louisiana State University-Shreveport. When he's not writing about movies or television, Philip can be found being chased by his three kids, telling his dogs to stop yelling at the mailman, or yelling about professional wrestling to his wife. If the stars properly align, he will talk about For Love Of The Game being the best baseball movie of all time.
Your Daily Blend of Entertainment News
Thank you for signing up to CinemaBlend. You will receive a verification email shortly.
There was a problem. Please refresh the page and try again.